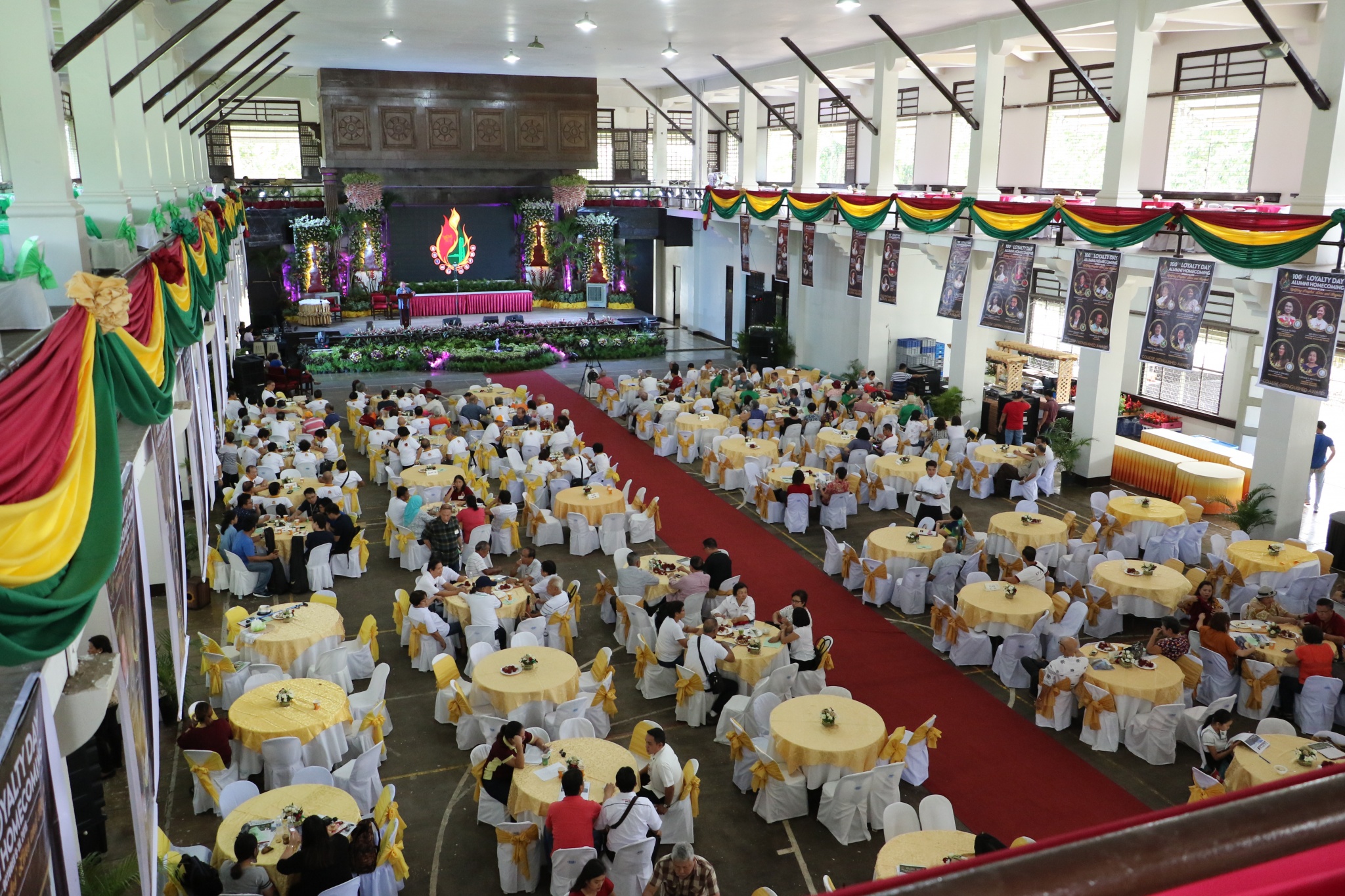 Changes, new pursuits surface at LD homecoming, meeting
Organizational changes in the UPLB Alumni Association, Inc. (UPLBAA) that would promote regular succession of officers and equitable participation in governance have been approved during its business meeting on Oct. 9 at the Baker Hall.
The meeting, which was a part of the UPLB Grand Alumni Homecoming, was one of the main activities during UPLB's Centennial Loyalty Day celebration.
These amendments on the UPLBAA constitution that were approved during the meeting prescribe a three-year term for elected officers and determine the number of college representatives based on the number of college alumni.
According to For. Leo Ballesfin, president of UPLBAA, these changes are patterned after the UP Alumni Association (UPAA), where he was recently elected as a board member.
Prior to the business meeting, Dr. Emil Q. Javier, former UP president, gave a keynote message as part of the UPLB Grand Alumni Homecoming, entitled "UPLB in the service of the Filipino in the next twenty years."
According to Dr. Javier, UPLB should pursue strategic directions in order to expand its public service for Filipinos.
These include developing the fields of agribusiness, engineering, and tourism in the University; strengthening research and policy contributions in natural resources and environmental management; and initiating the union of Bay and Los Baños in anticipation of the emerging Mega Manila.
"As we move on to the second century, we are expected to do more," Dr. Javier said.
Chancellor Fernando C. Sanchez, Jr., in his message, presented UPLB's accomplishments from November 2014 to October 2018, some of which have been addressing Dr. Javier's suggestions.
One of these is the restructuring of the College of Agriculture and Food Science in order to shift to the value chain from the production perspective in agribusiness.
Chancellor Sanchez also shared to the audience UPLB's goals, among them establishing new research centers and laboratories to expand UPLB knowledge and intensify partnerships. He also presented plans to construct new facilities to accommodate more research activities for food security, engineering, economics, and information technology. (Jessa Jael S. Arana)