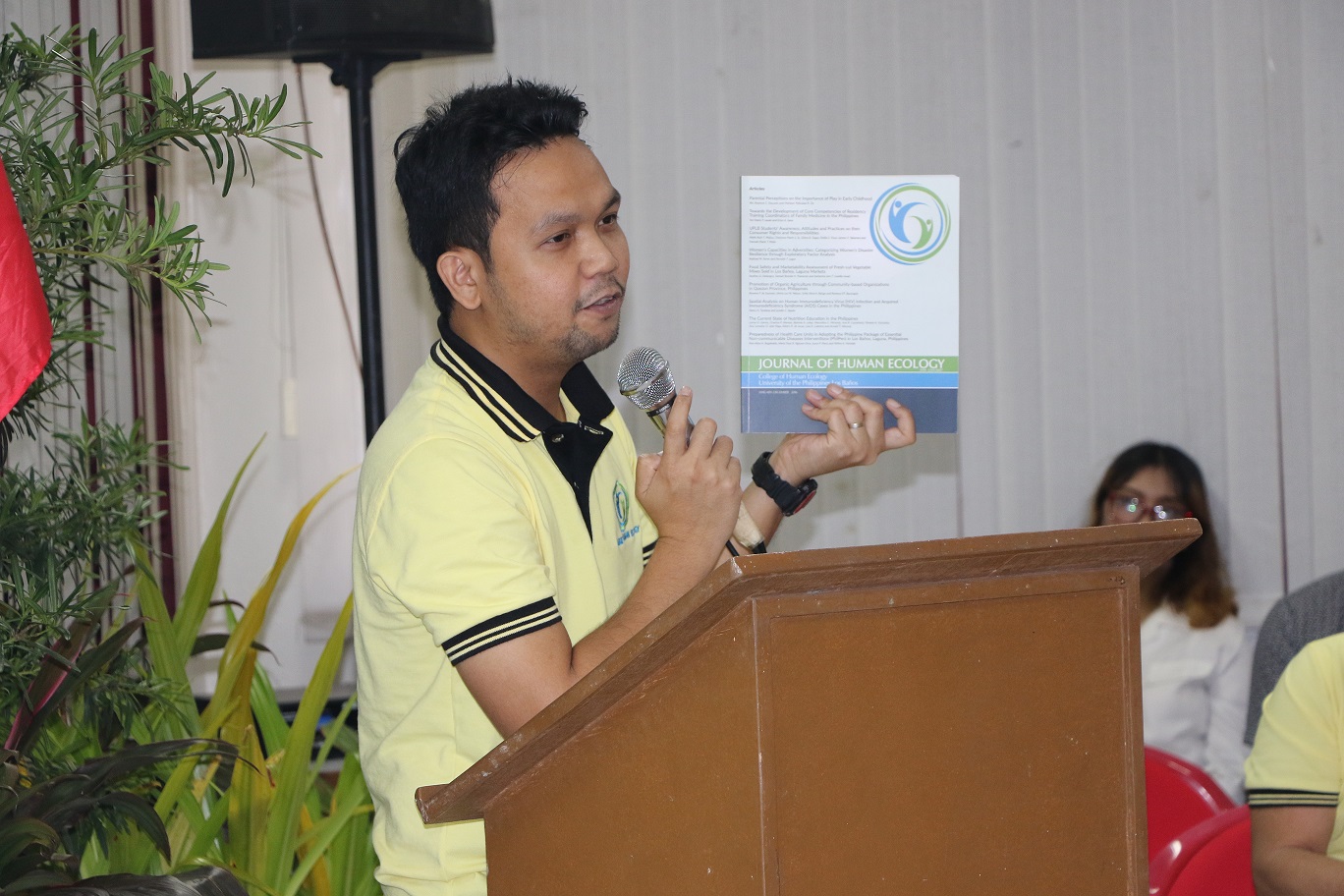 CHE relaunches journal and honors leaders at its 44th anniv
The College of Human Ecology (CHE) celebrated its 44th anniversary relaunching its journal and honoring 29 personnel who had served long years at the college and 72 of its students for performing well academically.
CHE relaunched the Journal of Human Ecology (JOHE) as it issued its fifth issue since its publication resumed this year.
JOHE Editor-in-chief and CHE's Research Coordinator Garett Cheamson Boongaling led the journal's relaunching.
Twenty-nine faculty members and research, extension, professional, and administrative staff received Loyalty Awards for serving CHE for ten years and above, including its present dean, Dr. Raden Piadozo, who has been teaching at the College for 40 years.
Seventy-two students who made it to the latest list of University and College Scholars were also honored during the anniversary program.
The leaders of CHE's partner institutions – HUMEIN Philippines, Inc. President Ricardo Sandalo, also a faculty member at CHE, and CHE Alumni Association, Inc. President Floro Francisco – were given special awards for helping the College in its conferences and other programs.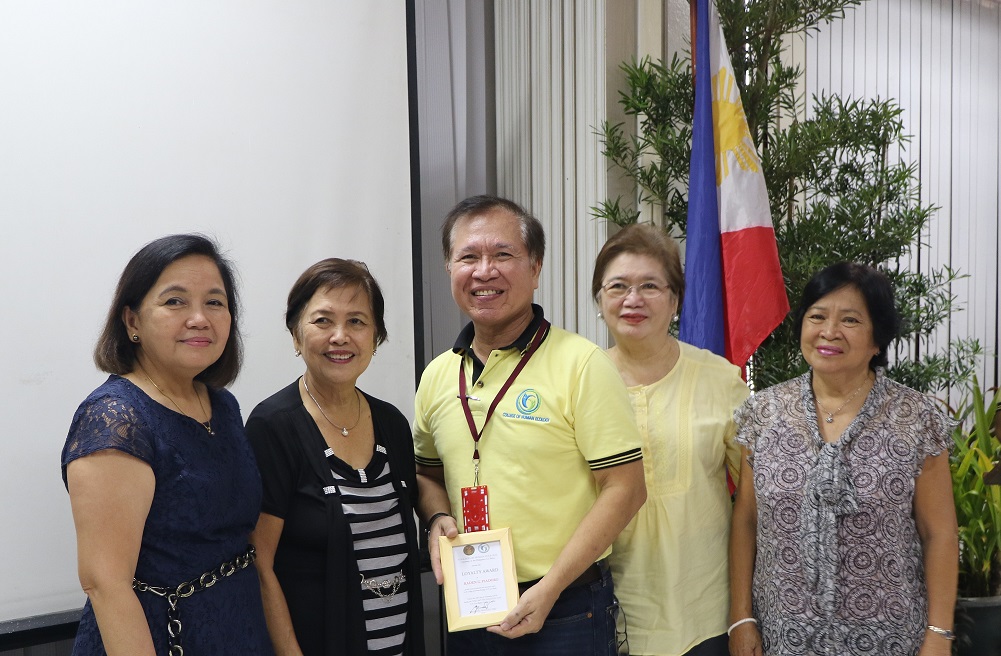 The anniversary celebration, held on Nov. 28 at the CHE Multipurpose Hall, was graced by three of its former leaders, Dr. Josefa Eusebio, first woman dean of CHE; Dr. Corazon Barba, first director of the Institute of Human Nutrition and Food; and Prof. Delia Mariano, former chair of the Department of Social Development Services.
Dr. Eusebio, who was at the helm of the College from 1982 to 1987, recalled the beginnings of the CHE, from its roots at the former Department of Home Technology, to the creation of the Institute of Human Ecology with five operational areas in 1974.
In the message given by Chancellor Fernando C. Sanchez, Jr. to CHE constituents, and delivered on his behalf by Dr. Portia Lapitan, vice chancellor for academic affairs, the chancellor urged the college "to help increase UPLB's public service presence through community extension, especially to the vulnerable community members, such as the elderly, the children, and families of children with exceptionalities." (Mark Jayson E. Gloria)