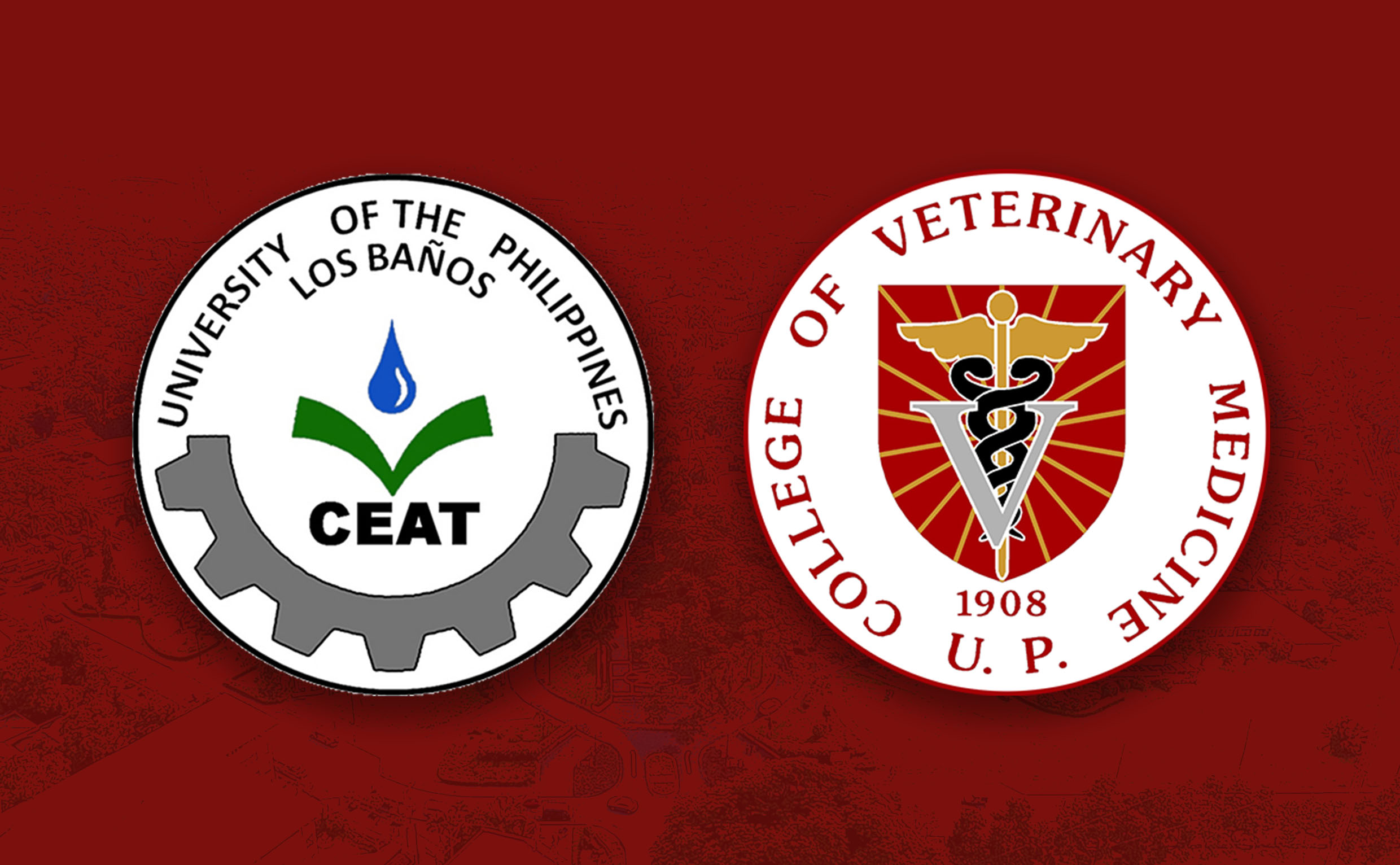 Chem eng'g, vetmed to undergo AUN-QA assessment
Two colleges of UPLB are getting ready to undergo a programme assessment of the ASEAN University Network-Quality Assurance (AUN-QA) on Oct. 26-30.
The College of Engineering and Agro-industrial Technology (CEAT), for its BS Chemical Engineering (BS ChE) program, and the College of Veterinary Medicine (CVM), for its Doctor of Veterinary Medicine (DVM) curriculum, have taken on the challenge to secure UPLB's 6th and 7th AUN-QA certifications.
UPLB has earlier earned its certifications for BS Biology, BS Agricultural and Biosystems Engineering, BS Development Communication, BS Agriculture, and BS Forestry from AUN, which standardizes the quality of higher education systems and programs in ASEAN.
The five-day assessment will take place online via Zoom. After the opening program on Oct. 26, the team of assessors will proceed to their assigned degree program for the assessment proper.
Dr. Yahaya Md. Sam of University Teknologi Malaysia and Dr.Kageeporn Wongpreedee of Srinakharinwirot University, Thailand will proceed to the BS ChE assessment, while Dr. Ngo Van Thuyen of Ho Chi Minh City University of Technology and Education, Vietnam and Dr. Porngarm Virutamasen of Srinakharinwirot University will assess DVM.
Each program assessment is composed of meetings with the dean and associate/assistant to the deans, the head of the self-assessment report (SAR) team, and department chairs; interviews with academic and support staff, students, alumni, and employers; and document review and clarifications on SAR, which the colleges prepared months ago.
The assessors will also visit selected university and college facilities virtually.
Dr. Myra Borines of CEAT and Dr. Jovencio Hubert Abalos of CVM, QA coordinators of their college, maintain that the AUN-QA certification will ascertain the quality of their programs vis-à-vis the current ASEAN practices and guidelines.
According to Dr. Borines, associate dean and a professor of chemical engineering, the external assessment will help improve the quality of teaching, research, public service, and graduates of BS ChE.
"The feedback gathered from our stakeholders during the assessment will help us improve our current QA practices. This assessment is also an integral part in achieving [our] leadership and international status in chemical engineering education," she noted.
Dr. Abalos, assistant to the dean, said that the assessment will help them examine DVM's strengths and weaknesses, which shall guide them in their future plans.
"After implementation of the plans, we would again go through the same process to continuously improve DVM and make the UP CVM a leading institution [for] DVM in the ASEAN region, producing world-class veterinary professionals," he said.
The recently created Academic Assessment and Development Unit oversees and coordinates UPLB's over-all QA endeavors. It is headed by Dr. Nina Cadiz, herself an AUN-trained assessor. (Mark Jayson E. Gloria)