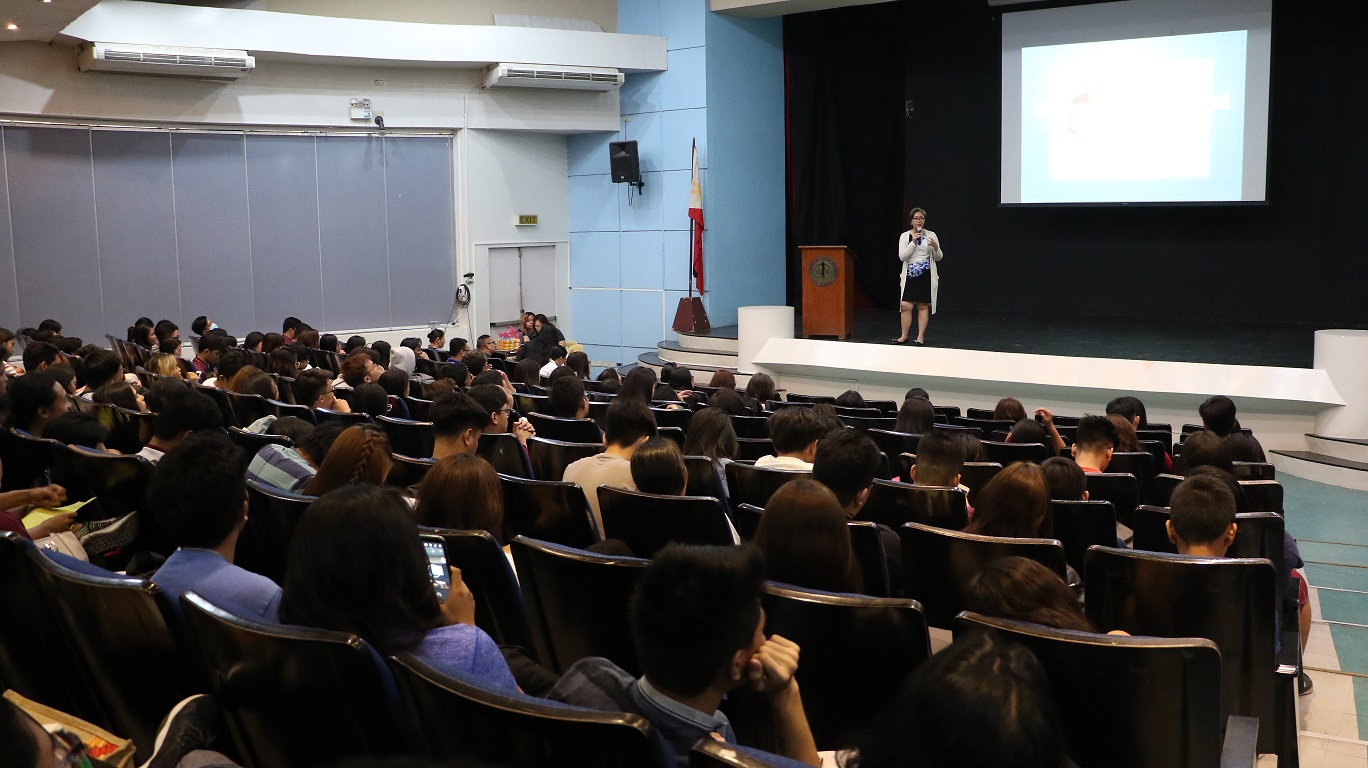 Child morality questions answered at UPLB symposium
"Do young children know right from wrong? Are they accountable for their actions?"
These questions and more were answered at a symposium on the child and family entitled "Discernment and moral development among children: psychosocial views and implications" held at the CAS Auditorium on Feb. 18.
Dr. Raden Piadozo, dean of the College of Human Ecology (CHE), called the event a timely endeavor that seeks to understand the implications of the bill proposal to lower the age of criminal responsibility from 15 to 9 years old.
The symposium offered multiple views on the matter, including philosophy, psychology, and law.
Dr. Maricris Acido-Muega, associate professor at the College of Education, UP Diliman, put forward a philosophical inquiry on the concept of "discernment" and its development in rational beings.
She emphasized that discernment is grounded in social context and the individual's relation to other people, meaning that children will learn to act in a certain way based on what society teaches them and how other people treat them.
Melissa P. Ferido, assistant professor at CHE, provided an in-depth look at this concept from the psychological and psychosocial perspective.
According to Ferido, the neomamallian part of the brain responsible for thinking ability only reaches full maturity at age 25, limiting young children's capacity to understand the implications of their actions. Until then, the brain will develop neural connections based on every stimulus the individual is exposed to.
"We need the environment to help us be good," Ferido said.
Meanwhile, Atty. Eric Paul Peralta, director of the UPLB Gender Center, provided insight into the laws currently in place regarding child protection and criminality.
According to Atty. Peralta, lowering the age of criminal responsibility would only add pressure to existing problems, such as the lax implementation and limited resources of supposed restorative infrastructure like government rehabilitation centers.
This was further supported by Faye Balano, a child protection officer from UNICEF, who also addressed misconceptions and opinions often directed at child perpetrators.
According to Balano, exposure to toxic stress such as perpetual poverty, hunger, and violence can heavily influence a child's actions, thus making countermeasures at the barangay level important to help children offenders improve and build up their integrity and self-worth.
For his part, Joevie dela Cruz of the Association for the Rights of Children in Southeast Asia-Philippines emphasized the importance of empowering children by providing them avenues for self-expression and capacitating key persons in policy implementation.
The symposium was organized by CHE's Department of Human and Family Development Studies in partnership with the Department of Social Sciences-College of Arts and Sciences. (Jessa Jael S. Arana)