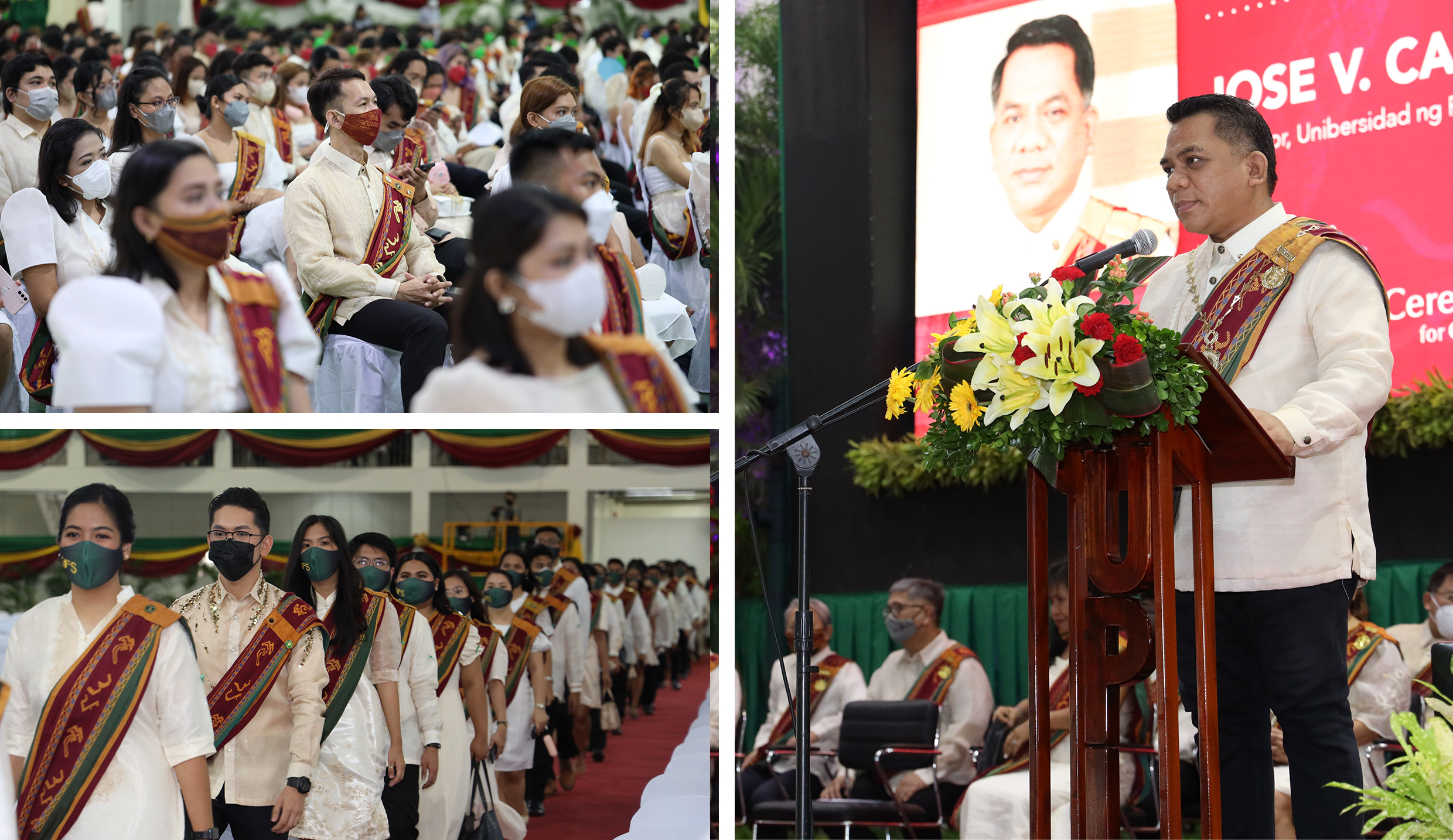 Classes of '20 & '21 sent off in ceremonial march
It was an event that was put off twice, and for two graduating classes of UPLB, the Classes of 2020 and 2021. Their graduation was substituted by their online versions when everyone needed to follow strict quarantine protocols due to the COVID-19 pandemic.
Finally, to conclude the week-long commencement exercises and recognition rites for the Class of 2022, UPLB gave a send-off to the Classes of 2020 and 2021 through an in-person ceremonial march on Aug. 7.
Resplendent in their Sablay, 1,266 UPLB alumni from the two classes were honored through the celebration of their academic milestone during the ceremonial march.
Chancellor Jose V. Camacho, Jr. gave the opening message for the event, reminding the graduates that they are servants of the people and that they should find ways to help their countrymen no matter where their careers would take them.
UP President Danilo L. Concepcion gave a short video message during the ceremony, telling the graduates that they can now help the country and the Filipinos, comparing them to the Oblation statue – ready to offer themselves for the betterment of the nation.
President Concepcion commended and thanked the UPLB administration for holding the ceremonial march for Classes 2020 and 2021.
Giving the final message was Dr. Cristino M. Collado, vice president of the UPLB Alumni Association (UPLBAA), who cited the role of the positive response of the UPLB management to the projects of UPLBAA that helped reinforce the links of the alumni to UPLB.
Before the commencement exercises ended, student activists took to the stage for the annual graduation lightning rally to cite their grievances and views on various issues confronting the country. (Kristel Hope Villafuerte)