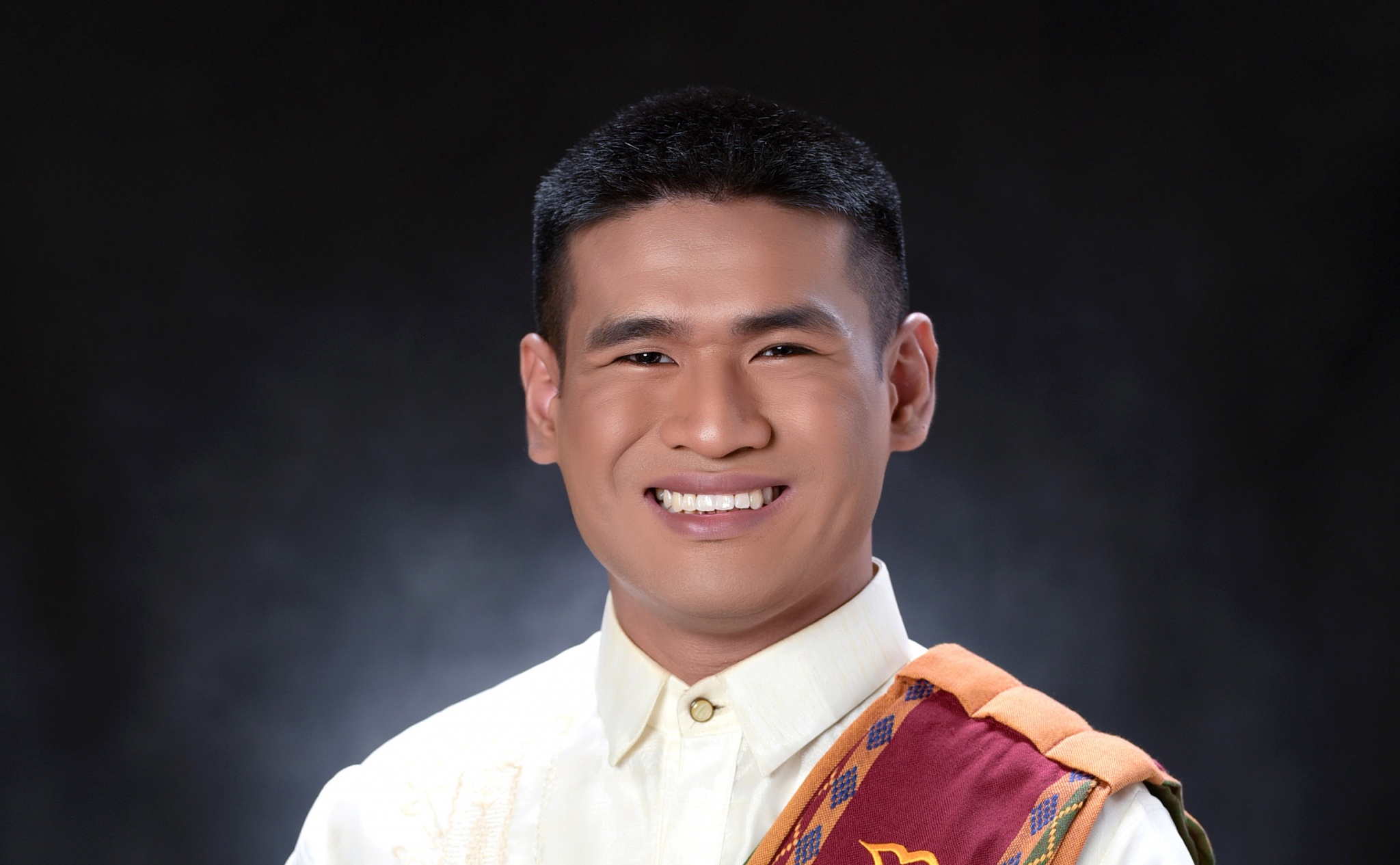 Conquering a 13-year journey to Sablay
His is a story that became viral recently because it spoke of victory over all conceivable roadblocks to a dream he nurtured for 13 long years. It speaks of grit and determination, of resilience and perseverance, of picking himself up when all seemed lost, and of a community that helped him along the way.
It began in 2005, when Thomas John "TJ" Tenedero, then a 13-year-old Grade 5 student and already dreaming of finishing college to take his family out of poverty, happened to briefly stay at a family friend's house in Grove, near the UPLB Main Gate.
The family friend told him that the young people garbed in ordinary street clothes–shorts, t-shirts, and rubber slippers–busily going about their way were UPLB students. This friend told him that he could one day go to college in UPLB and avail himself of free tuition fees for students from low-income families.
This fired up his dream to take his family out of the neighborhood beside the railroad tracks where they lived, and free his father of the drudgery of trading in scraps for a living. TJ put all his efforts into getting into UPLB, from choosing his high school, enrolling in a reputable review center for college entrance exams, and to his choice of a course in UP. Getting into UPLB proved to be the easier part, and staying, a long journey and a difficult challenge that he is now proud to have conquered.
At each juncture, he encountered roadblocks and had to reassess his options when his best plans did not pan out, speaking of his resiliency, grit, and determination. When he did not pass the UPCAT in 2010 for his course of choice, rather than being disheartened, he picked himself up and applied for reconsideration.
He was accepted in the BS Agricultural Economics program, struggled through it for eight years, and at times was tempted to give up after he repeatedly failed in a few prerequisite subjects that set back his schedule for taking advanced subjects. Financial constraints aggravated his situation, too. Moreover, seeing his contemporaries graduating and leaving him behind made him feel despondent and all alone. All these together became a potent brew that caused him mental issues that was diagnosed to be a bipolar disorder.
These challenges could have weakened his resolve to earn his degree in UP. However, TJ always did his best to get himself out of the rut. He was able to avail himself of a full tuition discount, and applied and was accepted as a student assistant which provided some financial relief for him.
TJ also found a caring UPLB community in the University Housing Office, the UP Research, Extension, and Professional Staff, and a church group that gave out food stubs that allowed needy students to avail themselves of free food at canteens in UPLB. He also joined open tambayan activities of student organizations where free food was distributed to participants. He also found relief when UPLB authorities allowed him to postpone the payment of his loan under the Student Loan Board.
Gratitude in these little blessings and the people who supported him helped keep TJ going. He continued to go to his classes and did not drop a single subject even when he knew he was going to fail, reasoning that learning the lessons would help make him pass the subject the next time he takes them.
On June 22, 13 years after what seemed a pipe dream, TJ will formally earn the right to wear the UP Sablay. He is now on his first job and from here, he plans to pursue his passion for writing, the reason why he chose a writing course when he took the UPCAT but missed his target. He sees it not as a setback but a way by which he is being equipped to still pursue writing using the knowledge he gained as a graduate of BS Agricultural Economics.
Life's difficulties may have slowed TJ down, but they will never stop him from attaining his dreams. (Jessa Jael S. Arana)