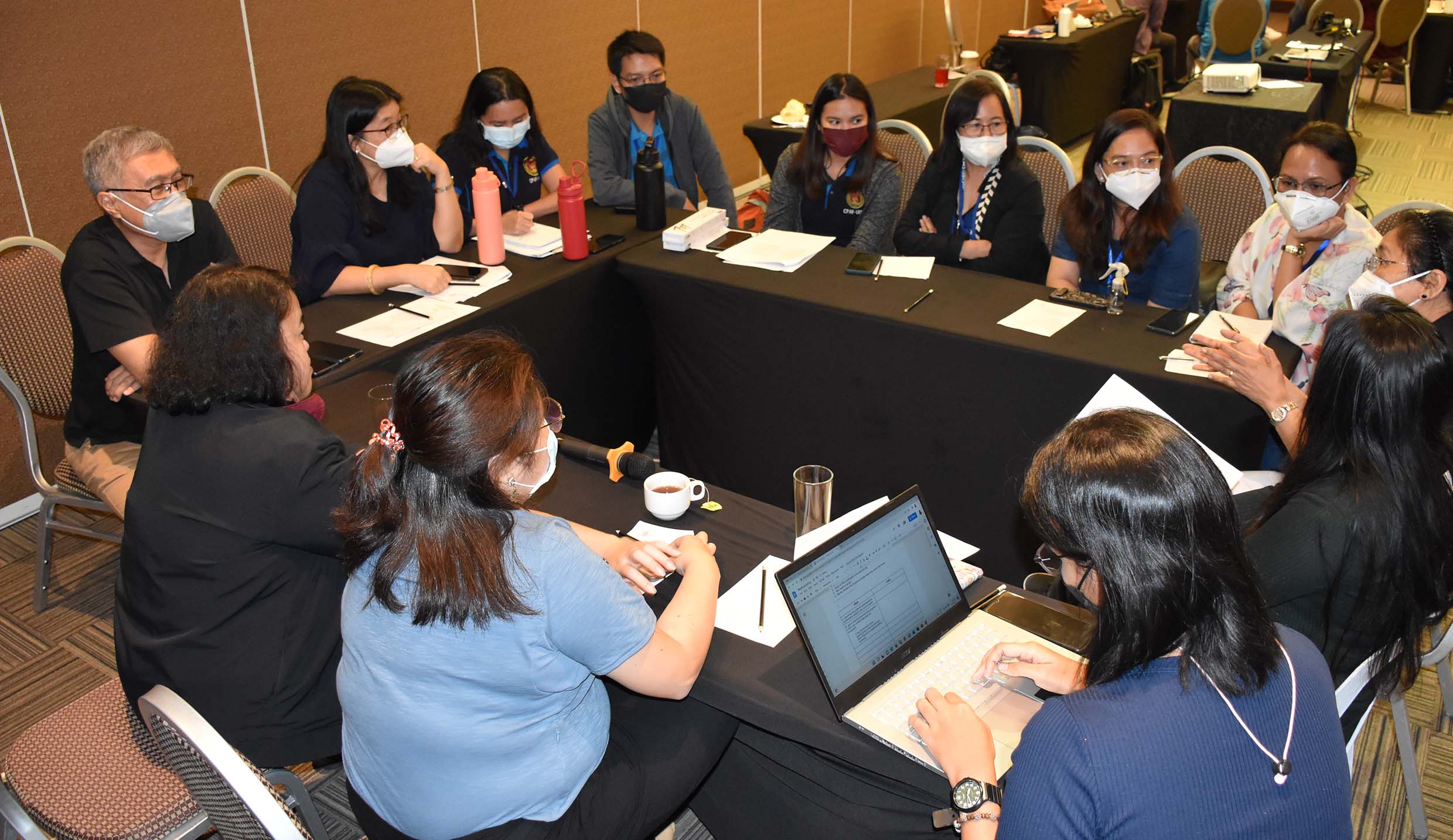 CPAf identifies improvements in current structure 
The UPLB College of Public Affairs and Development (CPAf) held its first strategic planning workshop under Dean Rowena DT. Baconguis on Jul 26-27 at the Hotel Kimberly, Tagaytay City.
UPLB Chancellor Jose V. Camacho, Jr. joined the first day of the workshop. In his message, Chancellor Camacho acknowledged personnel as the key component of an organization while recognizing organization structure as important.
He also recognized the milestones and significant contributions of the College. Moreover, Chancellor Camacho shared his aspirations for CPAf to share its expertise with local government units, review its curricular programs, develop more relevant academic programs, including an interdisciplinary undergraduate program, and be the core in elevating social science.
He ended his speech with a powerful message: "Let's not rest on our laurels. Let's transcend CPAf into greater heights of relevance in this volatile, uncertain, ambiguous, and complex world."
The first day of the workshop was dedicated to the continued discussion of the new vision, mission, and goals (VMG) of CPAf, which was crafted during the pre-planning workshop on Jul. 11-12 at the College. CPAf staff came up with tentative VMG statements, which are up for further discussions.
Since the College restructuring in 2012, Dean Baconguis shared the significant achievements of CPAf. These include being the third college with the highest number of graduate students in UPLB; recognized faculty and researchers; alumni leaders; and increasing number of funded research projects, publications, trainings provided, and assistance in local policy formulation. However, Dr. Baconguis pointed out the need to address internal problems and limited impact of research in local communities. Hence, she implored to assess the current structure of CPAf and identify ways to improve the existing structure or propose a new structure. These were the focus of the first breakout sessions.
Prior to the breakout sessions, Dr. Maria Ana T. Quimbo presented the results of the external evaluation of CPAf's curricular, research, and extension programs to further give insights on the status of the College. According to Dr. Quimbo, among the evaluators' recommendations is the development of a research agenda, roadmaps, and key performance indicators.
Results of the breakout sessions were presented on the second day. Although there were problems identified, all groups proposed to retain the current structure but gave suggestions to address current concerns.
The last activity applied the SOAR (Strengths, Opportunities, Aspirations, and Results) analysis. Participants were divided by sector (i.e., faculty, REPS, and admin) and focused on identifying their sector's strengths, opportunities, and aspirations. Meanwhile, results will later be identified by the CPAf units.
The external review, pre-planning, and planning workshops align with the UPLB's call for a future-proof University. (Samantha Geraldine G. De los Santos)