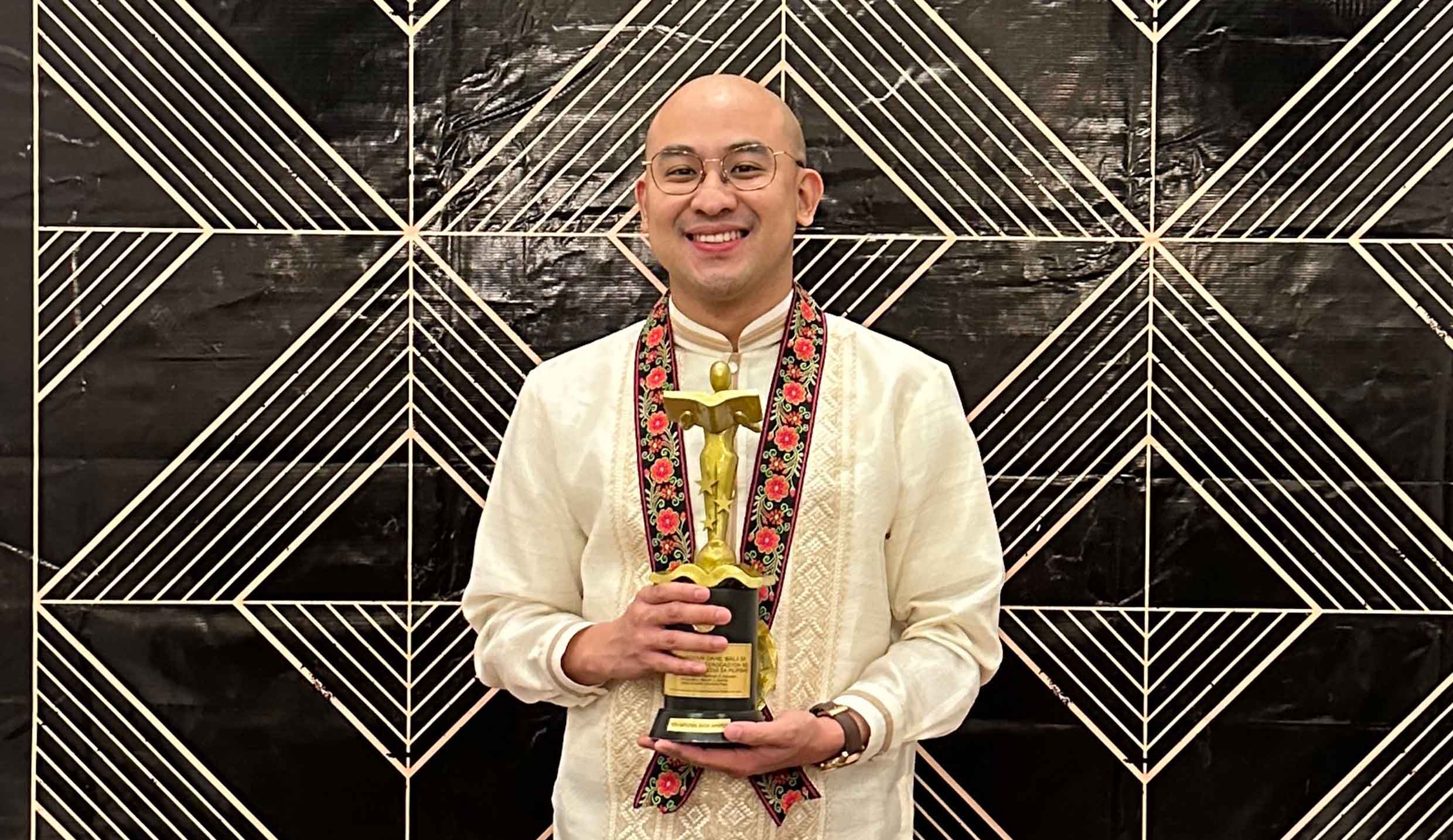 DHUM faculty members win at the 40th Nat'l Book Awards
Dr. Laurence Marvin S. Castillo, an assistant professor from the Department of Humanities (DHUM) of the College of Arts and Sciences (CAS) and the co-editor of the book "Hindi Nangyari Dahil Wala sa Social Media: Interogasyon ng Kulturang New Media sa Pilipinas," won in the best book on media studies category at the 40th National Book Awards. One of the book's contributors, Ivan Labayne, is also an assistant professor at DHUM.
The winning book is a collaborative project with Dr. Rolando B. Tolentino of the University of the Philippines College of Mass Communication and Dr. Vladimeir B. Gonzales of the College of Arts and Letters. Their common interest in new media and shared inclination to investigate how the new media phenomenon continuously evolves and shapes Philippine society brought forth the pioneering anthology.
Published in 2021 by the Ateneo de Manila University Press, "Hindi Nangyari Dahil Wala sa Social Media: Interogasyon ng Kulturang New Media sa Pilipinas," is a collection of critical and scholarly research works and essays tackling new media as an avenue for self-expression, formation of identity, neoliberalism, democracy, nationhood, the practice of journalism, and sub-cultures that are often taken for granted such as pop culture, fandom, and memes.
In relation to the book title, social media also became an essential part of the writing and production process of the book. The editors released a call for papers through different platforms, including social media, in 2016. Their collaboration and communication with the publishing house were also primarily executed online due to the pandemic.
Castillo said, "This recognition is a triumph of not just three editors but all contributors." The book brought together different scholars, journalists, progressive writers, and activists that gave diverse perspectives on the role and implications of new media to people and society.
Castillo had also written the book "Digmaan ng mga Alaala," which analyzed two memoirs written by former members of the revolutionary movement. The book was published in 2021 by the University of the Philippines Press and was named finalist in the best literary criticism/cultural studies book in the Filipino category.
The National Book Awards is an annual prize organized by the National Book Development Board and the Manila Critics Circle given to "the most prestigious book titles written, designed, and published in the Philippines." The awarding ceremony for this year was held at the Manila Metropolitan Theater on May 13. (Janine R. Lardizabal)
Aligned with our commitment to: