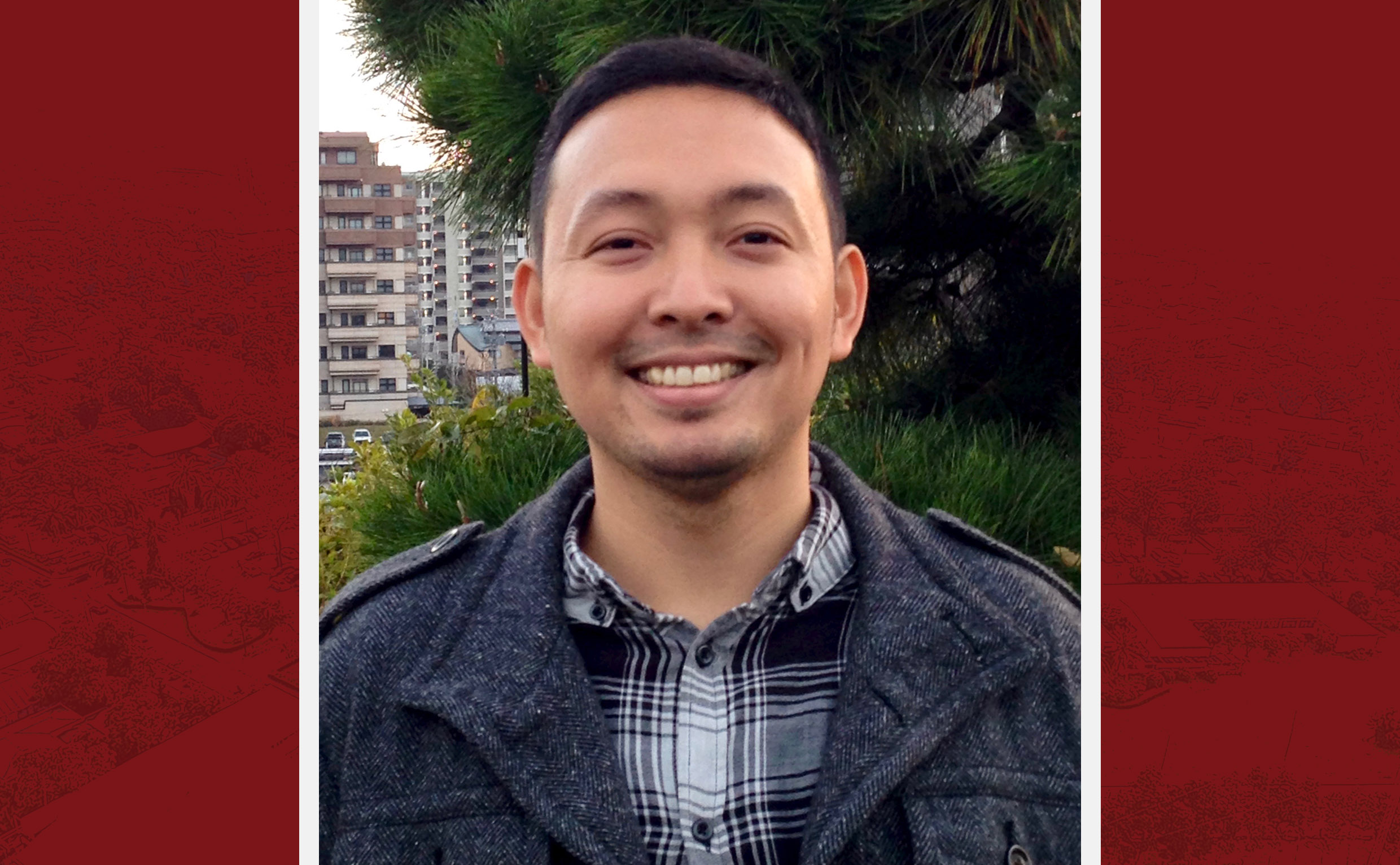 Doing the math in a pandemic
"Our decision will be based on science."
The science community must have heaved a collective sigh of relief when a top government official said this about the way forward for the country in the midst of the COVID-19 pandemic.
So much has happened since then but what became evident is that on this health crisis, people not only looked to medical but also to math and data experts for guidance and understanding.
One of these experts is Dr. Jomar Fajardo Rabajante, a faculty member at the Institute of Mathematical Sciences and Physics of UPLB's College of Arts and Sciences (CAS-IMSP) who became a go-to for media to make people understand concepts like "mathematical modeling," "reproduction number," flattening the epidemic curve," and a host of other terms.
Dr. Rabajante has vast experience in data analytics and modeling of bee and human diseases that earned for him a membership in the UP COVID-19 Pandemic Response Team as one of its modelers.
The Team provides policy recommendations to the government on handling the COVID-19 pandemic.
Dr. Rabajante finished his doctoral in Mathematical and Systems Engineering specializing in Environment and Energy Systems at Shizuoka University in Japan.
His training in biomathematics began in UPLB as a BS Applied Math student. He specialized in it for his MS Applied Math degree with concentration in Mathematics in Life and Physical Sciences.
His expertise and passion for work in his field brought him to foreign universities: as a visiting professor at Carleton University in Canada; visiting scientist at the Fields Institute for Research in Mathematical Sciences, and a visiting researcher at the Max Planck Institute for Evolutionary Biology in Germany.
It was in January when Dr. Rabajante first learned about the new SARS virus from international news.
He was then fresh from the CAS-IMSP-sponsored 3rd International Workshop on Mathematical Biology where the UPLB Biomathematics Research Team, of which he is a pioneer member, resolved to commit to help the country through mathematical modeling of diseases and the environment.
Soon after, on the first week of February, he wrote his first paper on early models of COVID-19 to provide guidance on the holding of a large event, and gave a talk about it in UPLB.https://arxiv.org/abs/2002.05296
University authorities took steps to avert the spread of COVID-19 during the event, which the organizers implemented; and no one was documented to have been infected by the disease after attending it.
For Dr. Rabajante, what happened was the best possible scenario.
As he would often say in talks, mathematical modelers like himself are not fortunetellers but are forecasters who use math and science to project various scenarios.
According to Dr. Rabajante, seeing the scenarios, especially the grim ones, pan out is not what gives them satisfaction. Rather, it is the prevention or mitigation of undesirable events through the help of strategies that modeling's quantitative insights helped form that does.
Nowadays, Dr. Rabajante and his team crunch data for the entire country and not only on how the virus spreads and infects the populace through his work with the UP Pandemic Team.
They have also modeled the spread of the disease among frontline healthcare workers, transmission between frontliners and the general public, infection and fatalities and hospital care capacity, optimal percentage allocation of COVID-19 test kits among accredited testing centers in the country, infection inside a train wagon, and risk profiles of jobs and their corresponding industrial sectors.
All these are meant to provide a reference for decisions to be made by policymakers and affected sectors.
More work awaits the team in mathematical modeling not only in the COVID-19 pandemic.
Dr. Rabajante is committed to continuing their initiatives; and for biomathematics in the Philippines to be known globally and to be an indispensable tool in agriculture, epidemiology, molecular biology, and environmental science.
Much is expected of this youngest faculty member at the CAS-IMSP to have earned the rank of a Professor through his excellence in teaching and scholarship in his field as evidenced by high quality research outputs, scholarship and creative work, scientific publications, leadership in professional organizations, awards, and public service.
Indeed, not only do we need math, data, and science to show us the best way forward as we grapple with COVID-19.
We also need people like Dr. Rabajante and the UPLB Biomathematics Research Team who have shown how math matters in this time of a pandemic.
Aligned with our commitment to: