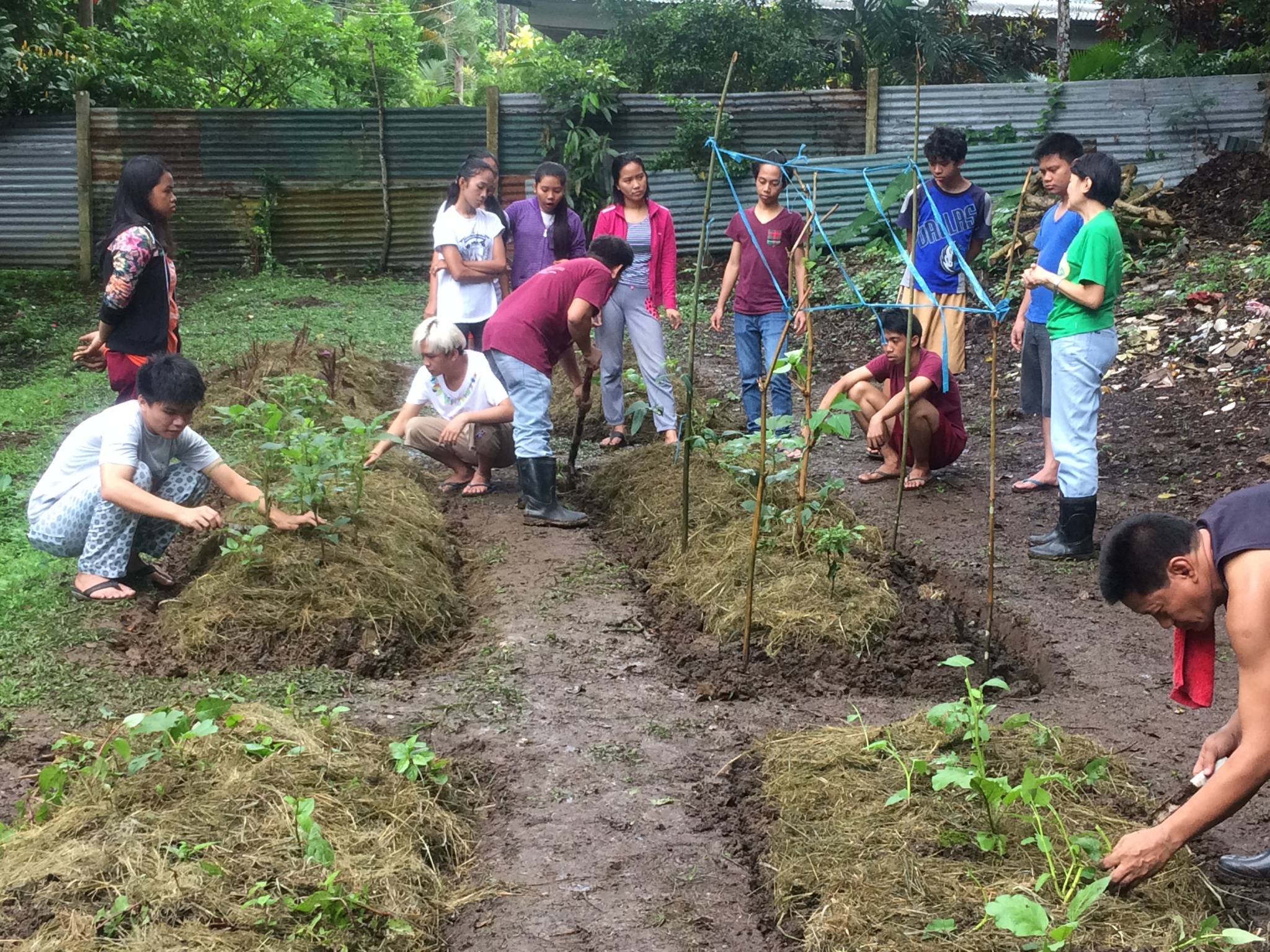 Dorm gardens supply food to students
Students who fall short of their budget need not skip meals anymore.
With the University Housing Office's (UHO) Communal Edible Gardening, students can now access food more easily, right at their dorm backyard.
"This project will make the students become self-sufficient and provide food for themselves," said Zoilo Belano, Jr., chief of UHO, who led the establishment of edible gardens at the Forestry Residence Hall (FOREHA), New Forestry Residence Hall (NEW FOREHA), and Makiling Residence Hall (MAREHA) in 2017.
Communal Edible Gardening adopts the principle of edible landscaping which merges gardening aesthetics and access to healthy food sources. UPLB, through the projects of Chancellor Fernando C. Sanchez, Jr., had spearheaded edible landscaping programs since 2010 that are being duplicated in various parts of the country.
Even in its infancy, Communal Edible Gardening has already helped many students such as Niomi Ashley Ilejai and Sophie Andrea Tating, both residents of NEW FOREHA dorm taking up BS Forestry.
"It helps us since the cost of food will no longer be included in our expenses," Niomi said.
Sophie, on the other hand, values the project for how it has shaped their character.
"It made us more resourceful since it prompts us to use what we have for the maintenance of the plants; more disciplined since it necessitates us to plan ahead about what we should plant; and more skilled since we can practice our agricultural skills," Sophie said.
"It can help you tremendously especially if you are financially challenged. Not only can you save money but you can also sell your harvest to other people," Sophie added. Students have been able to harvest taro, chili pepper, banana, and sweet potato from their dorm gardens.
The dormitory residents did not start from zero knowledge in taking part in the project. Dr. Blesilda Calub, university researcher at the College of Agriculture and Food Science, taught them first the basics of organic farming. The students were also provided farming tools and took part in regular gardening workshops every weekend.
Sophie and Niomi admitted that gardening has its fair share of challenges. But at the same time, these have become learning opportunities as they had to be familiar with the plant's characteristics, planting season, and types of soil to ensure that plants will grow well.
For instance, they learned from a friend's gardening experience to avoid planting sweet potato in acidic soil, which decreases the plant's ability to absorb proper nutrients. They have also become mindful of dry spells and excessive rain that could destroy their plants.
An added value of communal gardening, Belano said, is that it enhances social interaction among students, to which Sophie agreed. "You really can enhance social interaction with your neighbors since it can serve as your 'bonding' time," she said.
Recently, Communal Edible Gardening has been introduced to staff housing units. Presently, there are five plots of land designated as communal edible gardens, benefitting more than 200 students and staff. (Rhea Francesca Sison)