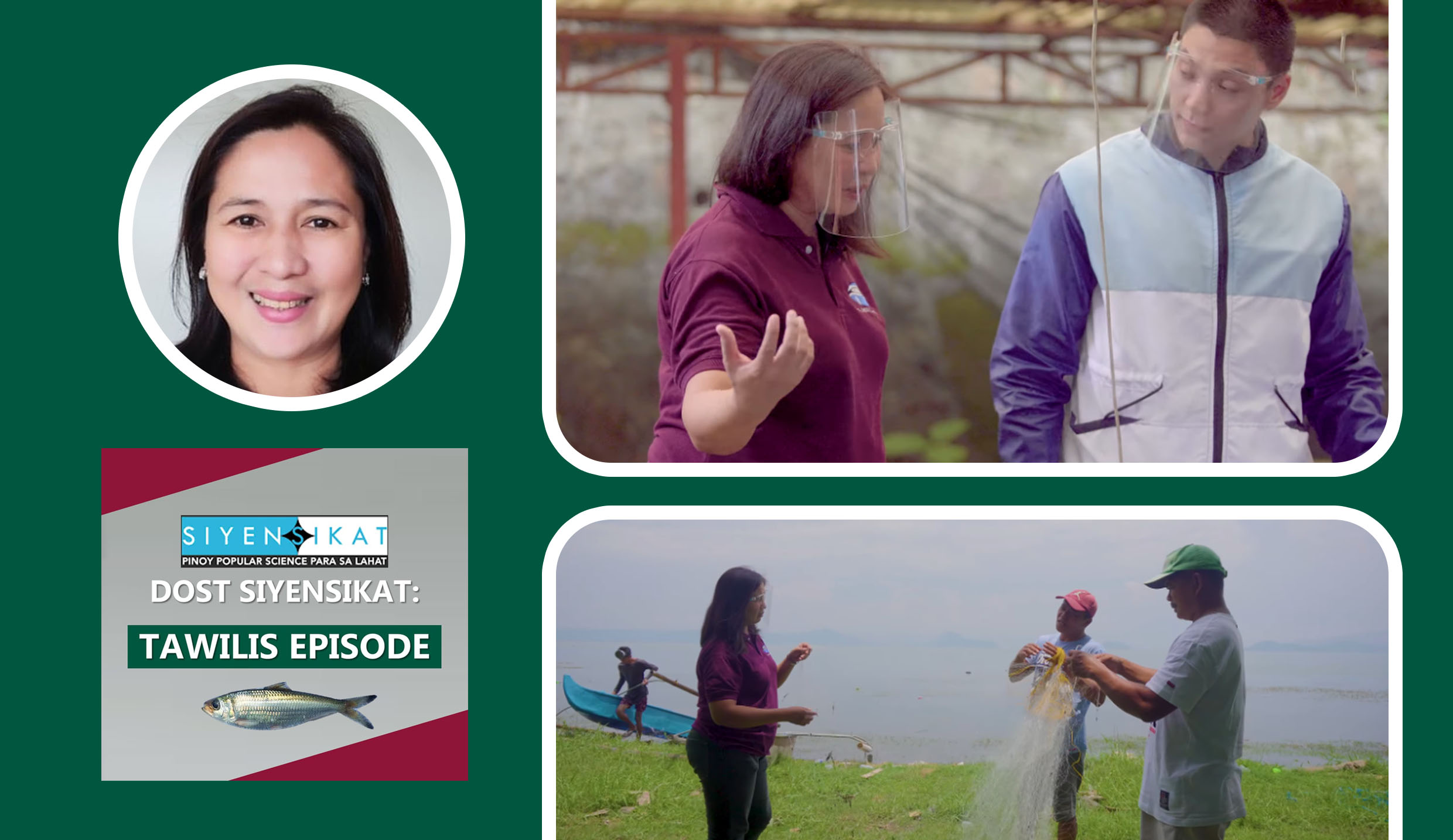 DOST-UPLB, in the fight to save Tawilis from extinction
UPLB has found an ally in the Department of Science and Technology (DOST) that is funding its research to save the Tawilis from extinction.
Tawilis, the world's only freshwater sardine that is endemic to Taal Lake, was declared endangered in 2019.
With its population dwindling due to overfishing, livelihoods and food security are threatened, and the lake ecosystem further damaged.
In February 2021, however, efforts to preserve the species turned a corner when the team of Dr. Ma. Vivian Camacho, station manager of the UPLB Limnological Station and a faculty member at the Animal Biology Division of the Institute of Biological Sciences successfully collected and reared tawilis at the UPLB Limnological Station.
The project, which ultimately aims to develop protocols for captive breeding of tawilis, was confronted by challenges, among these, increasing its survival rate and determining its specific environmental requirements.
The eruption of Taal Volcano in 2020 further raised fears about the continued survival of the species, making the Limnological Station's research even more imperative.
The looming crisis prompted the DOST to fund Dr. Camacho's research with great urgency.
With this, Dr. Camacho is hoping that her team will be able to develop the protocols for the captive breeding of tawilis to save this prized fish from extinction.
"The UPLB Limnological Station is committed to conducting research to increase the tawilis population through captive breeding," says Camacho, "so we can help the local community and fisherfolk in Taal Lake establish backyard fish farming as a source of livelihood."
DOST's support for the project also came in the form of featuring it in Siyensikat , a magazine reality show that aims to popularize science and innovation to Filipinos. The show airs on CNN Philippines every Saturday and Sunday at 8 AM and 4 PM. Episodes are uploaded at CNN Philippines' YouTube channel. (Maria Eleanor Aurellado)