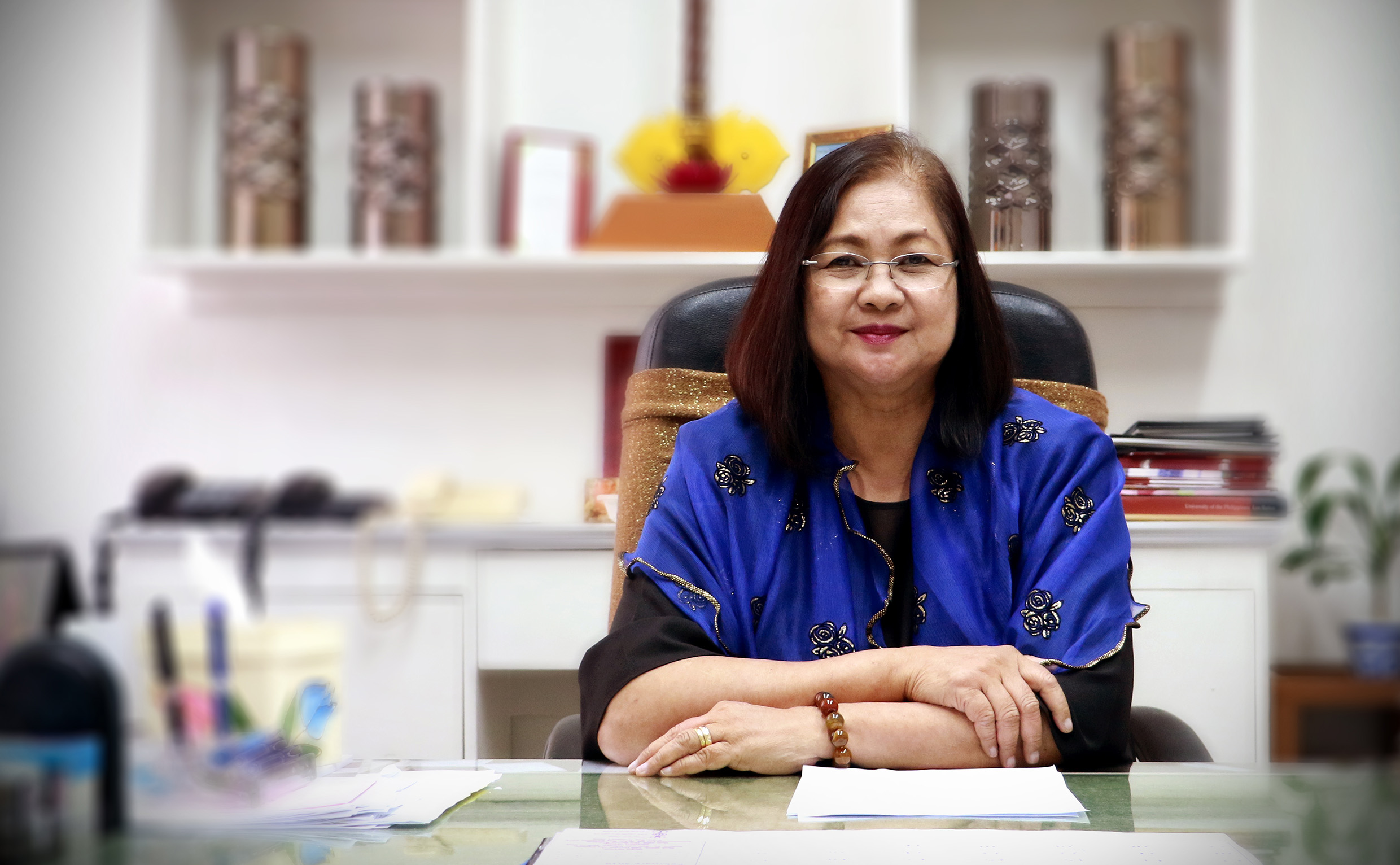 Dr. Myrna Carandang, UPLB's longest-serving university registrar
Her name had been imprinted on documents that a generation of UPLB graduates will cherish forever – their congratulatory admission letter and transcript of records.
From 2007 to 2020, Dr. Myrna G. Carandang was at the helm of the Office of the University Registrar (OUR), figuratively the student's entry and exit points at UPLB because of its frontline roles in admission, registration, and graduation, among others.
In leading the OUR for 13 years under three chancellors, Dr. Carandang holds the distinction as the longest-serving University Registrar since UPLB's autonomy in 1972.
With her compulsory retirement this year, Dr. Carandang completes her service to OUR, as well as to UPLB, where she was a professor and researcher.
How did she manage to lead an office as sensitive and challenging as OUR all those years?
"I treat the students like they are my children who I have to understand," said Dr. Carandang.
Her preceding nine-year stint as the college secretary of the College of Forestry and Natural Resources and decades of experience as a teacher had prepared her for the bigger role.
"If they have problems, they are very emotional. I show my respect to them. I listen and I explain the situation to them," she said, in reference to cases when students did not meet the required number of units that they need during the initial stage of registration, OUR's busiest season every year.
On parents' complaints, she said: "I put myself in their shoes and feel how they feel so that I can understand and empathize with them."
She added that she turned to prayers to be able to utter the right words whenever she had to deal with emotional students and parents.
A seasoned administrator and academic with a PhD and MS in Forestry and BS Applied Mathematics from UPLB, she still saw fit to seek the counsel of others on her work as registrar.
She said that she often got these from her mentor, Dr. Erlinda S. Paterno, a former university registrar of UPLB, and from the college secretaries. She is backed up by the OUR staff who she said are "capable and very supportive."
Dr. Carandang also cited the importance of the trust and support from the chancellors who she served, namely: Dr. Luis Rey I. Velasco, Dr. Rex Victor O. Cruz, and the incumbent, Dr. Fernando C. Sanchez, Jr.
When asked about what she hopes students would remember about OUR once they leave the university, she said: "I want them to remember an accommodating OUR where we create an atmosphere of friendliness and the feeling that they are part of a family."
Perhaps all of these could explain why Dr. Carandang consistently received one of the loudest cheers from the graduates during the graduation processional. A simple gesture, but one that always makes her heart rejoice because it is to her a gesture of thanks from the parents and their children. (Mark Jayson E. Gloria)