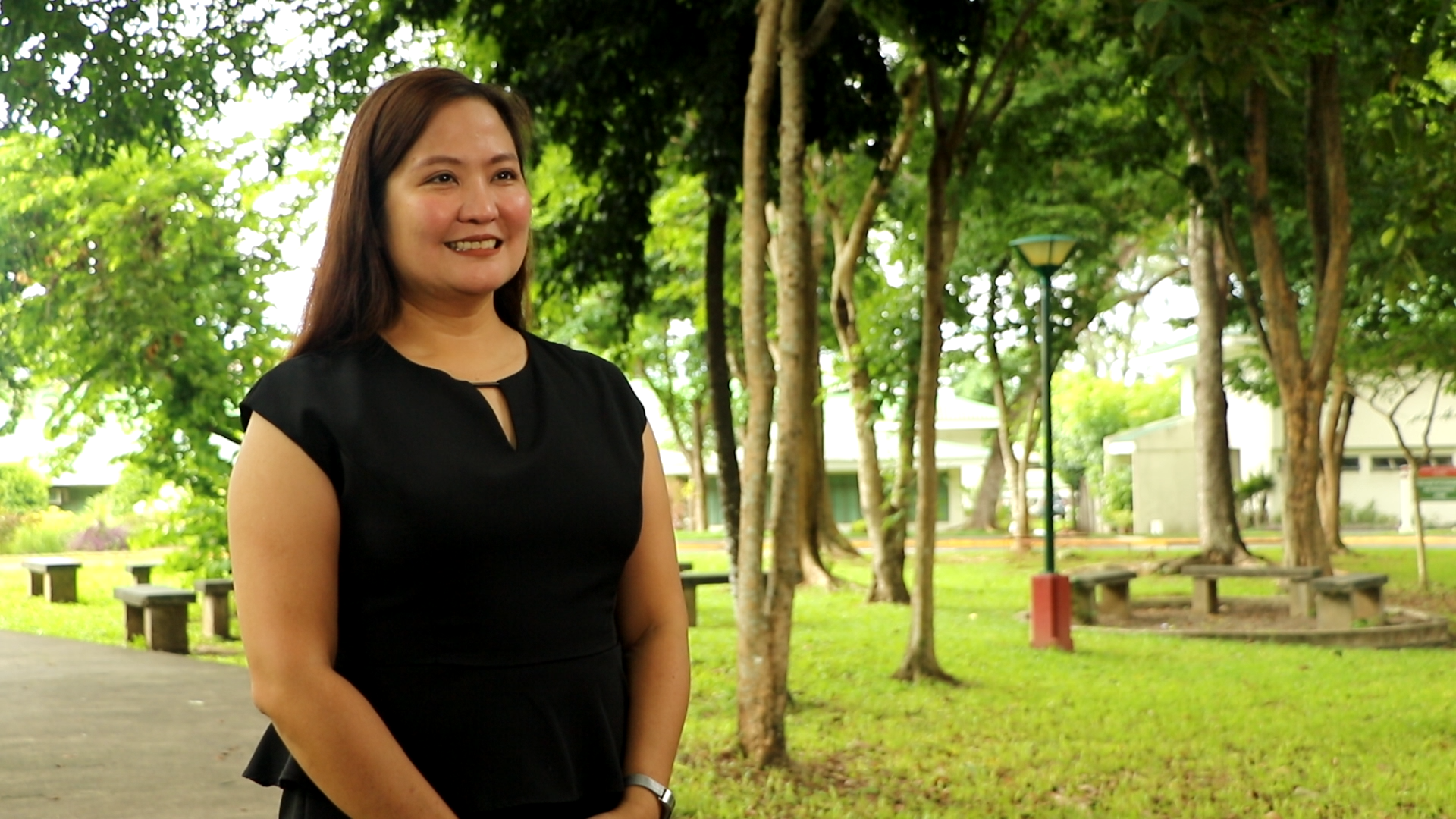 Dr. Patricia Ann J. Sanchez, 2019 Outstanding Young Scientist
When typhoons arrive in the Philippines, one either hears cheers from students over suspended classes, or groans from the adults who still have to go about their daily grind even if it means that they get drenched in the rains.
But for some, heavy rains are more than an inconvenience. It could mean loss, turmoil, and ruin.
Enter Dr. Patricia Ann J. Sanchez, associate professor at the School of Environmental Science and Management and chair of the UPLB Water Center, whose research interest in water resources may not only help save lives, but also help lessen flooding in lowland areas, rationalize irrigation, and maximize hydropower generation.
For this, the National Academy of Science and Technology will recognize her as an Outstanding Young Scientist in 2019 during a ceremony on July 11.
With about 20 typhoons coming in every year, households and livelihoods, especially in the lowland agriculture sector, face increasing incidence of floods that could destroy property, crops, and animals.
Dr. Sanchez's interest, particularly on river basins and upland watersheds, has pointed to a solution to these multifarious but related concerns through the optimizing of dam operations and developing river basin management systems.
Her project aims to predict the intensity of floods based on weather data and the characteristics of the landscape. This could help dam operators make better decisions in managing the level of water stored in dams.
"The idea is to keep the people safe in the low lands; at the same time, we don't want our hydropower generation to suffer too many losses upstream," Dr. Sanchez said.
Moreover, her project presents an opportunity to upgrade early warning systems, giving people more ample time to reach safety before disaster strikes their area.
"This would have a better quantification of the flood and the options for the dam operators kung magre-release na ba siya ngayon o bukas na, or sa day after na," she said.
"It's also a good way to track that your operation is sound for the observed information, and then it's a good [tool] for future decision making, as well," she added.
While she recognizes floods and heavy rains as major issues, she is also aware that these are only symptoms of a bigger problem. Through her multiple researches, she saw the co-relation of climate change to the rising trend of extreme floods and droughts.
This knowledge is in the book "A Primer on Climate Change Adaptation in the Philippines," which she co-wrote with fellow scientists at the World Agroforestry Center.
Dr. Sanchez continues this pursuit as her studies in Angat Dam have been funded to expand to cover the whole Pampanga River Basin, this time focusing on predicting how much damage the floods will inflict on agriculture in the area and using this information for risk reduction.
"[We also want to see], what if there's climate change, ano 'yung increase in losses, increase in flooding," she said.
With such a promising vision for water management, Dr. Sanchez's expertise, from the labs to the lands, has become more indispensable as the country faces the challenges of climate change and water supply. (Jessa Jael S. Arana, with information from the Asian Disaster Reduction Center).