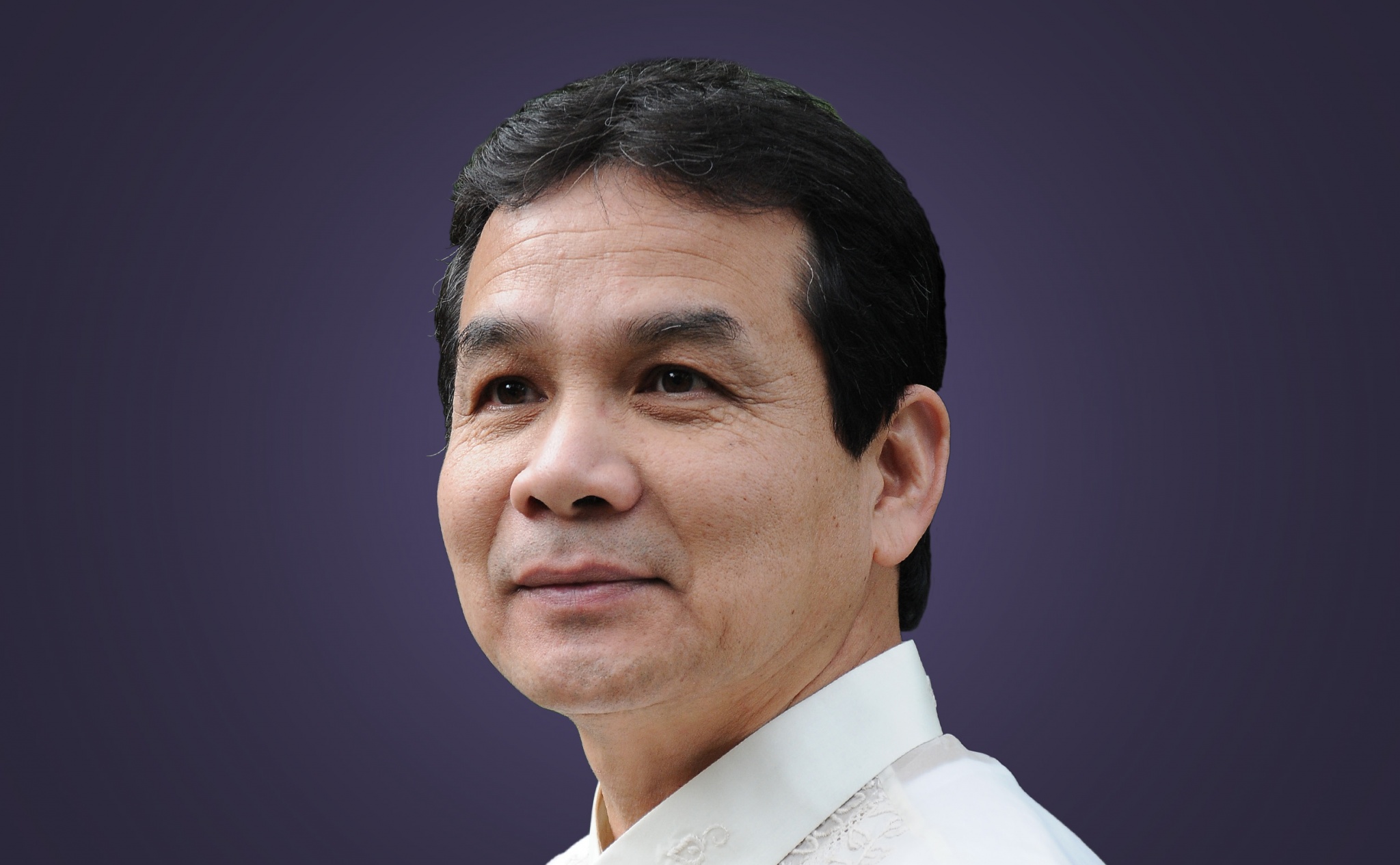 Dr. Rex Victor O. Cruz, NAST Academician
For the past four decades, Dr. Rex Victor O. Cruz, former UPLB chancellor, has exemplified leadership not only in university administration, but also in scientific inquiry.
His vast knowledge and experience in watershed management and climate change studies have made him a sought-after expert in these fields.
As Professor 12, Dr. Cruz is an esteemed mentor at the College of Forestry and Natural Resources, where he also served as dean (2008-2011).
As UP Scientist III, he is a frequently cited journal author whose research and development works have influenced the policies and practice of watershed management in the country.
His works and publications have helped in the application of watershed approach in the integrated management of forest, land, soil, water, lowland, and coastal resources. His book "Guidelines for watershed management in the Philippines" is a popular reference among practitioners.
He pioneered the applications of Geographic Information Systems (GIS) in land use planning and watershed management in the Philippines, starting with his dissertation at the University of Arizona.
Dr. Cruz has collaborated with experts from various disciplines in pursuing seminal climate change studies, particularly on the effects of climate change on forestry, water, soil, biodiversity, and communities.
On top of producing and strengthening knowledge in the field of forestry and natural resources, he remains committed in extending science and technical assistance to LGUs and local communities. He is actively assisting national government agencies and local government units in developing watershed management plans and other natural resources management plans.
He is one of the prime movers of the National Conservation Farming Village (CFV) Program. This science-based upland development strategy promotes the sustainability and resiliency of upland ecosystems and communities.
He also led the establishment of the first network of learning watersheds in the Philippines in 2012 and the network of ecosystem monitoring systems with support from the Department of Science and Technology. His ultimate aspiration is to facilitate the establishment of the Philippine Ecosystem and Watershed Observation Network (PEWON). 
PEWON is envisioned to develop a long-term empirical database on changes in soil, water, biodiversity, and other key attributes of ecosystems and watersheds amid climate change, land use change, and other natural and anthropogenic stressors.
Dr. Cruz is one of the first, if not the first Filipino member author of the Intergovernmental Panel on Climate Change (IPCC). He was the principal lead author, lead author and coordinating lead author of the second, third, and fourth IPCC assessment reports, respectively, from 1992 to 2007.
The IPCC was jointly awarded the Nobel Peace Prize 2007 with former US Vice President Al Gore for its work in building up, disseminating knowledge about man-made climate change, and on the need to counteract such change.
His leadership in academe, in science, and in public service earned for Dr. Cruz a privileged spot in the roster of Academicians at the National Academy of Science and Technology of the Philippines. (KEAraguas with information from CFNR)