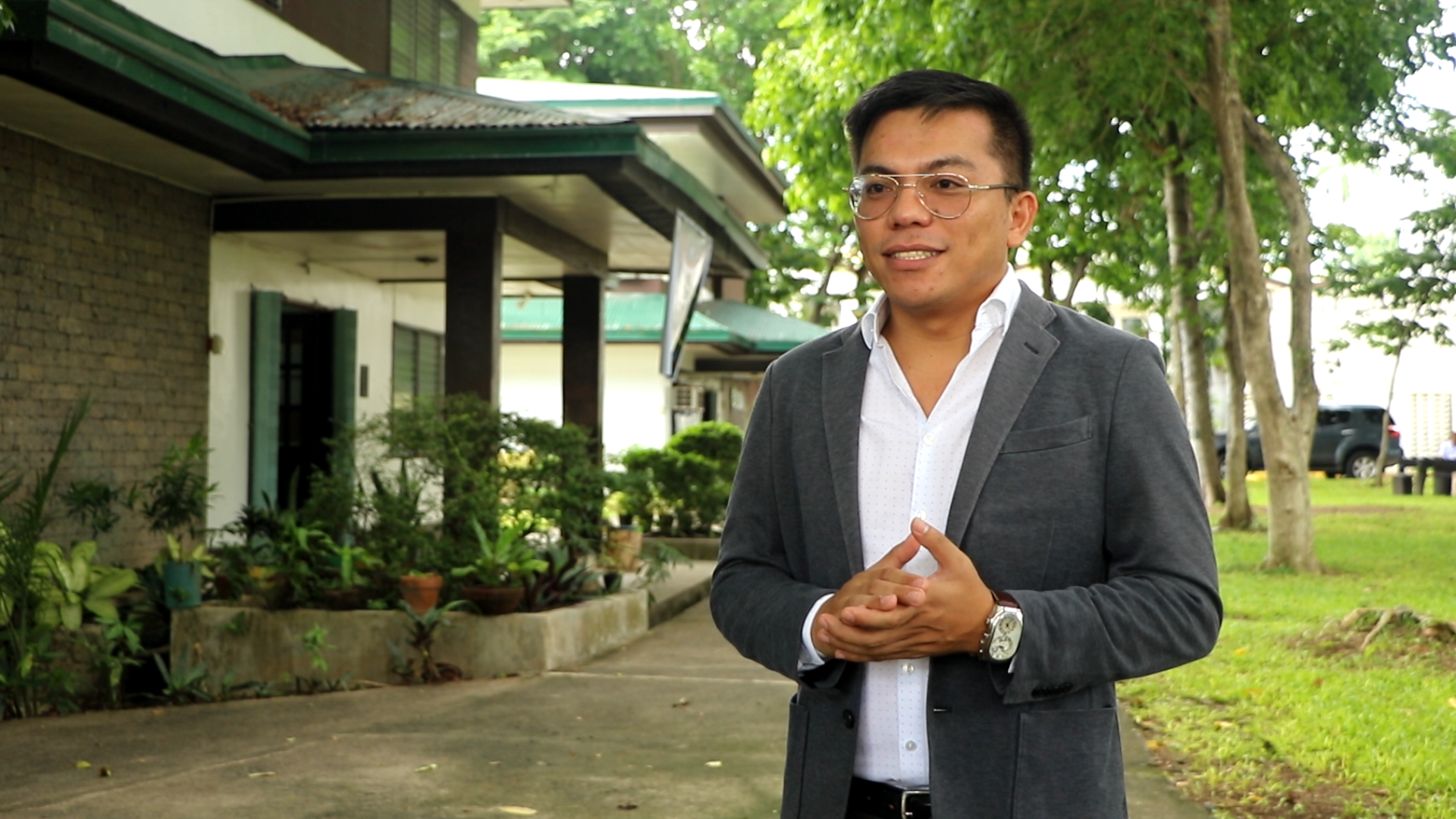 Dr. Rico C. Ancog, 2019 Outstanding Young Scientist
Dr. Rico C. Ancog has exceeded expectations for his age.
At 27, he already completed his doctorate in Environmental Science. At 31, he was leading research projects. At 34, he clinched the coveted UP Scientist III title, the highest there is in the UP Scientific Productivity System.
Now at 35, Dr. Ancog adds another milestone to his young and fruitful career, this time as the Outstanding Young Scientist of the National Academy of Science and Technology (NAST).
His home unit, the School of Environmental Science and Management (SESAM) where he is an assistant professor, believes that his works in environmental economics, particularly in providing answers to the all-important question of how to balance development and natural resources/environmental systems, are worthy of the NAST distinction.
His 12 research projects and 21 scientific publications, and these figures are sure to increase soon, have uncovered valuable points on evaluating the impacts of development programs and projects to socio- ecological systems. His works have also assessed management strategies contributing to environmental policy and governance.
He may have accomplished much for his age, but Dr. Ancog testifies that there were no short-cuts to all these things. It took hard work and institutional support for his achievements to unfold.
"Ako ang nagbubukas ng pinto dito (sa SESAM) para magsulat. Minsan inaabot ako ng 8 nang gabi. Ako din ang huling umaalis para magsara, pero excited akong bumalik agad kinabukasan para magsulat," he said.
"I'm grateful because I couldn't have done it all by myself. I'm blessed that I'm in a very good organization, which trusted my talent and provided me the opportunity," Dr. Ancog added.
Describing his journey to the award as a humbling experience, Dr. Ancog emphasized the importance of SESAM to the process.
"UPLB, particularly SESAM, is a perfect place for me to grow as a professional and as a practitioner of environmental science because it champions multi- and interdisciplinary perspectives," he said.
"We're already at the stage of so-called post-normal science, such as participatory and community-based researches. We've reached that point already," he added, in appreciation to the current academic landscape at the university.
On July 11, Dr. Ancog will officially receive his OYS award, putting him on the roster of past OYS from UPLB, many of whom are now pillars of science and technology in the country. (Lysette Nadine B. Sigua)