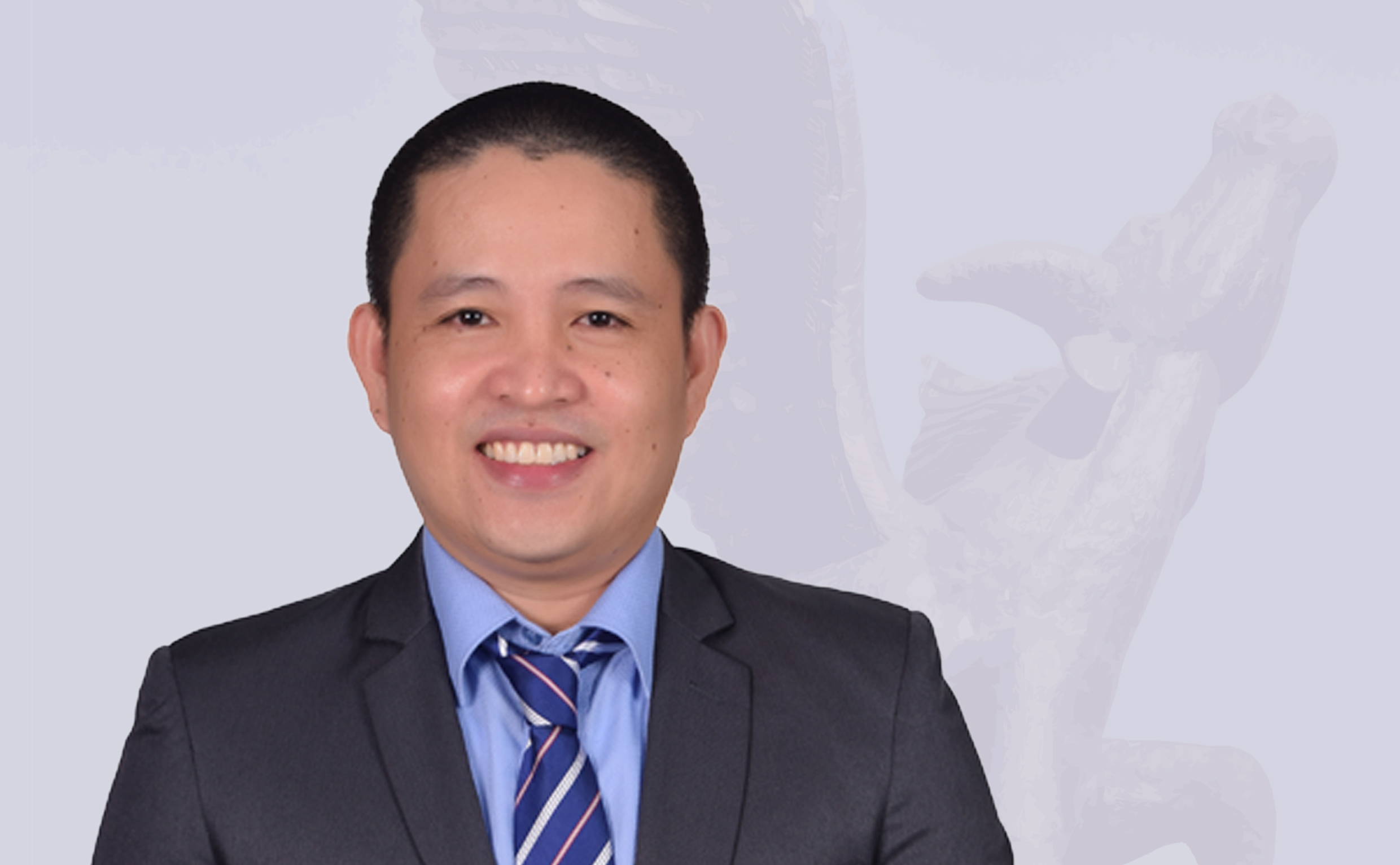 Dr. Rodney Perez, 2020 Outstanding Young Scientist
With the emergence of new pathogens including that which causes the coronavirus disease 2019 (COVID-19) pandemic, it is now a fact that the smallest known organisms and its non-living components can change the world.
The study of some of these important microorganisms is what 2020 National Academy of Science and Technology Outstanding Young Scientist (OYS) awardee, Dr. Rodney H. Perez, dedicates his life to for more than a decade now.
"It never ceases to amaze me how microorganisms, despite their size, can affect every aspect of our lives, both in good and bad ways," said Dr. Perez.
With his current research focused on antimicrobial peptides known as bacteriocins, Dr. Perez, a university researcher at the National Institute of Molecular Biology and Biotechnology (BIOTECH), noted that the role of a microbial technologist is to harness the power of these microbes for the benefit of mankind.
His work on bacteriocins, which are known for being a food-grade antimicrobial compound that can kill bacterial strains commonly associated with food-spoilage and food-borne infections, is deemed valuable for food and medical industries in the near future.
"With microbial technologies, we are able to make these tiny microorganisms work for us. An example is the production of important biomolecules, enzymes, medicines, and the like, a strategy known as microbial cell factories," explained Dr. Perez.
Now on his fifth year at BIOTECH, Dr. Perez said that his goal is to find ways to translate microbial science and technology knowledge gained from his graduate studies in Japan to practical applications in the Philippine setting.
"I have done extensive research in order to understand the molecular mechanism of how bacteriocins are produced. I plan to develop technologies wherein these compounds will be used as safe food preservatives in our local food industry, just like in many first-world countries," he said.
"The major challenge that I need to address is how to come up with a technology that can reduce the cost of its production so that it will not significantly affect the prices of the food. This is a way that my research will have impact on the lives of ordinary Filipinos," Dr. Perez added.
With the spread of COVID-19, Dr. Perez said that microbial technology research in the Philippines can help address food security concerns brought by the pandemic. "Technologies using microorganisms can help ensure the constant supply of nutritious and healthy food products. The use of probiotics and nutraceuticals, for example, are important in keeping our immune system strong enough to ward off viral infections," he explained.
For students aspiring to become scientists in the future, Dr. Perez emphasizes the importance of having a clear vision of one's dream.
"It can give you the needed strength to push forward and not to give up in times of challenges," advised Dr. Perez, a cum laude graduate of BS Food Science from Visayas State University in Leyte.
"It is but natural for every upcoming scientist to encounter a problem or two in his research, especially at the start. I remember during the first six months of my graduate studies in Japan, I couldn't seem to find a way to develop my research methodology," he further said.
"For half a year, I kept on doing experiments but failed to get any meaningful results. I ended up having severe insomnia and was not able to sleep for at least two months, but never did I contemplate on giving up because I knew my goal and that was to get my PhD degree," he continued.
Dr. Perez successfully earned his PhD Microbial Technology, and earlier his MS Bioscience and Biotechnology, both from Kyushu University as a Monbukagakusho scholar of the Japanese government.
From his big dreams, the impact and potentials of Dr. Perez's work on studying small organisms now occupies a big space in the local science scene. (Sophia M. Mercado)