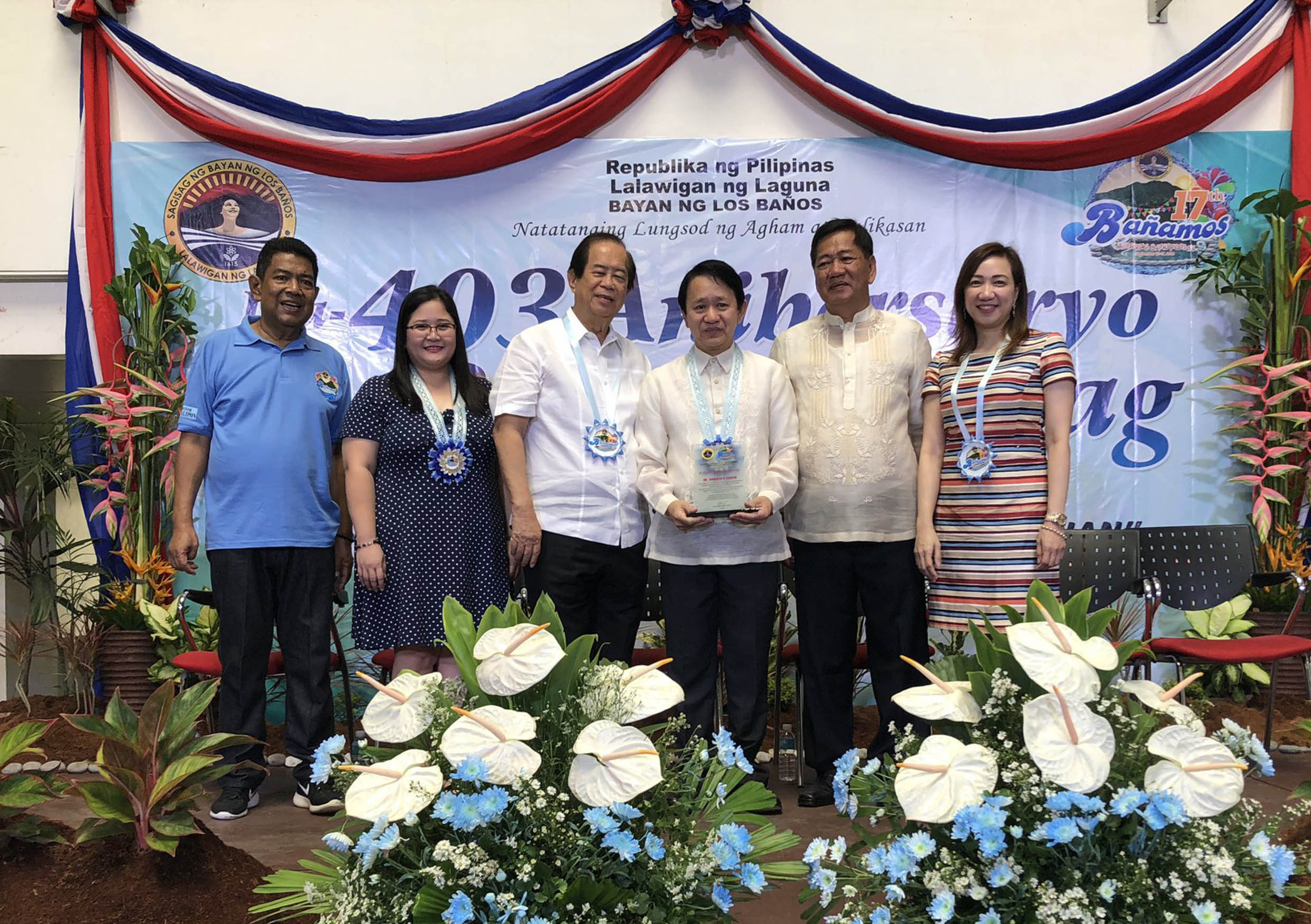 Ecotourism champ gets award at 'Bañamos' 2018
One of the 'architects' of the Bañamos Festival, who is also UPLB's leading ecotourism expert and advocate, earned a special recognition from the Municipal Government of Los Baños.
For. Roberto G. Cereno, director of the Training Center for Tropical Resources and Ecosystems Sustainability (TREES), was cited for helping conceptualize the Festival, which has become a platform to promote tourism and preserve culture in Los Baños.
For. Cereno received the award from Mayor Cesar P. Perez during a commemorative program that was part of the 17th Bañamos Festival and 403rd Founding Anniversary celebration of the town on Sept. 17.
According to For. Cereno, Bañamos, which is Spanish for "we bathe," reflects the abundance of hot springs in the town. He conceptualized Bañamos after he was appointed in 2001 by then Chancellor Wilfredo P. David as the pro-bono tourism adviser of Los Baños.
Upon the request of Mayor Perez, For. Cereno proposed to the Tourism Council the annual holding of the Bañamos Festival to celebrate the founding of the town. Since 2002, Los Baños has been holding Bañamos annually.
Prior to For. Cereno's awarding, the Bañamos Civic Parade was held, traversing the national highway on Brgy. Anos, and culminated at the New Municipal Building.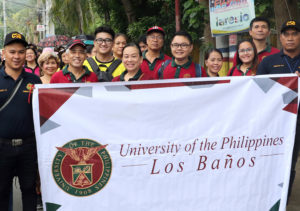 A UPLB delegation of more than 100 personnel, mainly from the Office of the Vice Chancellor for Community Affairs (OVCCA) led by Vice Chancellor Serlie Barroga-Jamias, participated in the parade.
Chancellor Fernando C. Sanchez, Jr. had issued Memorandum No. 2018-101 to encourage UPLB faculty, administrative staff, and REPS to participate in the parade.
The Bañamos festivities were held on Sept. 12-17 with Sept. 17 declared as a special non-working holiday in Los Baños through Proclamation No. 569 issued by Malacañang Palace.
Aside from the Bañamos Festival, "science tourism" was also developed in Los Baños with the involvement of For. Cereno.
Science tourism aims to promote science and technology, increase the number of tourists in Los Baños, and boost the engagements of local stakeholders and enterprises. (Miguel Victor T. Durian)