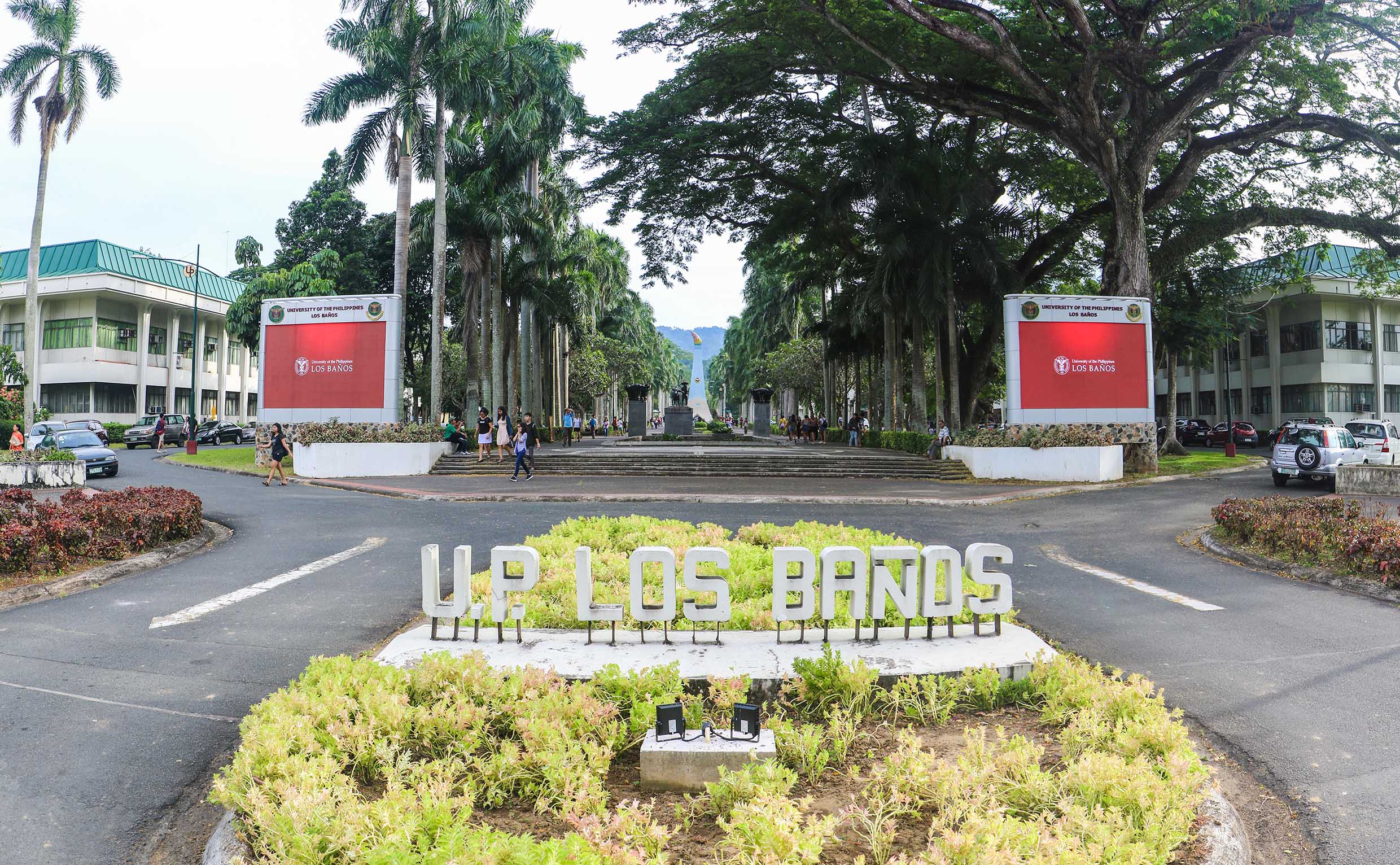 Even in the midst of need, UPLB extends a helping hand
UPLB may be on SOS mode as it raised an urgent call for donations to provide food and other needs of around 1,500 of its students who are stranded in dorms inside and outside the campus due to the Luzon-wide enhanced community quarantine (ECQ).
But its heart for service as an institution and the independent acts of kindness of its constituents shine through the challenge that the country is facing with the COVID-19 pandemic.
An urgent priority of the UPLB administration right now are the preparations for housing a biosafety level-2 (BSL-2) testing laboratory that could qualify for accreditation by the Department of Health as a diagnostic laboratory for COVID-19.
Chancellor Fernando C. Sanchez, Jr. had expressed that UPLB needs to help in the fight against COVID-19, thus, he asked Dr. Rex Demafelis, vice chancellor for research and extension, to take the lead in the project.
According to Dr. Demafelis, UPLB has BSL-2 laboratory facilities and is looking at how it could retrofit one that would pass risk assessment standards.
He further said that in terms of human resource requirement, molecular biologists of UPLB are now undertaking online training for this purpose while he, with the help of the university's experts, is simultaneously looking at the needs of such a facility, including equipment, human resource, and biosecurity.
While this is taking place, a UPLB research team is poised to help out in producing enzymes for diagnostic testing using the COVID-19 detection kits invented by scientists of the UP National Institutes of Health headed by Dr. Raul Destura. The test kits are now ready for rollout with the completion of field validation on April 1.
On another front of the war against COVID-19, UPLB's Industrial Engineering Department, a unit under the College of Engineering and Agro-Industrial Technology (CEAT-IED), is now using its fabrication laboratory to produce custom-fitted Venturi's valve, splitters, and caps for hospital ventilators.
This is aimed at increasing the healthcare system's capacity to treat COVID-19 patients through the increase in the number of ventilators in hospitals.
According to CEAT-IED's Facebook post on March 30, it is using the proof of concept of work done by Canadian Dr. Alain Gauthier and the experiences of doctors in Italy in this initiative, as well as the help of medical doctors in CALABARZON.
Meanwhile, faculty members Genaro Cuaresma and Dr. Jomar Rabajante of UPLB Institute of Mathematical Sciences and Physics are working closely with the UP Resilience Institute (UPRI) as point persons of UPLB to the UP COVID-19 Pandemic Response Team.
The UP COVID-19 Pandemic Response Team was created on March 19 with Dr. Teodoro J. Herbosa, UP executive vice president, and Dr. Alfredo Mahar Lagmay, UPRI executive director, as team leaders, to design and implement research and dissemination of findings in areas related to the pandemic.
Cuaresma is the UPRI director for institutional building. He and Dr. Rabajante are supported by members from UPLB in the work on COVID-19.
Dr. Rabajante has been working on mathematical modeling to study the dynamics of and predict the future course and patterns of the spread and incidence of COVID-19.
Using SEIR mathematical modeling, he recently predicted that if implementation of ECQ is not that effective, COVID-19 will peak in Metro Manila in mid-April. SEIR is an epidemiological modeling tool for infectious diseases that have a significant incubation period. It models the spread of epidemics using the flow of susceptible, exposed, infected, and recovered people, and provides information on how to cope with the disease.
On another front, UPLB answered urgent calls from hospitals and local government units that have ran into difficulty in procuring alcohol due to the COVID-19 scare.
UPLB, through Dr. Demafelis and Dr Veronica Migo, both professors at the Chemical Engineering Department of CEAT, tapped research partners in the bioethanol industry to provide UPLB's University Health Service (UHS) 250 liters of 70% Ethyl alcohol and distributed another 320 liters of Ethyl alcohol to St. Jude Family Hospital, Los Baños Doctors Hospital and Medical Center, HealthServ Los Baños Medical Center, and the Lung Center of the Philippines in Quezon City, the local government units of Los Baños and Bay, and Barangays Batong Malake and Putho-Tuntungin of Los Baños.
The alcohol donations were made by PROGREEN AGRICORP, Inc., Absolut Distilleries, Inc., and Far East Alcohol Corporation.
Meanwhile, in his personal capacity, John Leonard Chan, an MS Microbiology student of UPLB who majors in public health, volunteered his services to assist in the routine detection of COVID-19 in swab samples taken from suspected cases.
His volunteer work at the Research Institute for Tropical Medicine (RITM), the country's nerve center for research in infectious diseases, began on March 30.
In her own little way, Dr. Decibel Faustino-Eslava, dean of the School of Environmental Science and Management (SESAM), pitched in to help by producing do-it-yourself (DIY) face shields using discarded and unused materials, and donated these to UHS.
She shared this on Facebook, which sparked a movement for others to do the same, among them stranded students at the Women's Residence Hall.
With Dr. Patricia Sanchez, also a SESAM faculty member, Dean Eslava taught the stranded students in the dorms to make face masks.
They were able to make 100 pieces of face masks that were donated to the University Police Force, one of the campus's front liners, with its men manning the gates and guarding the university's quarantine facilities.
Self-preservation may be the goal of everyone in these strange times, but even in the midst of social distancing and work-from-home mode, UPLB extends its arms in oblation – in service – be these in big or small ways. (Josephine M. Bo and John Glen S. Sarol)
Aligned with our commitment to: