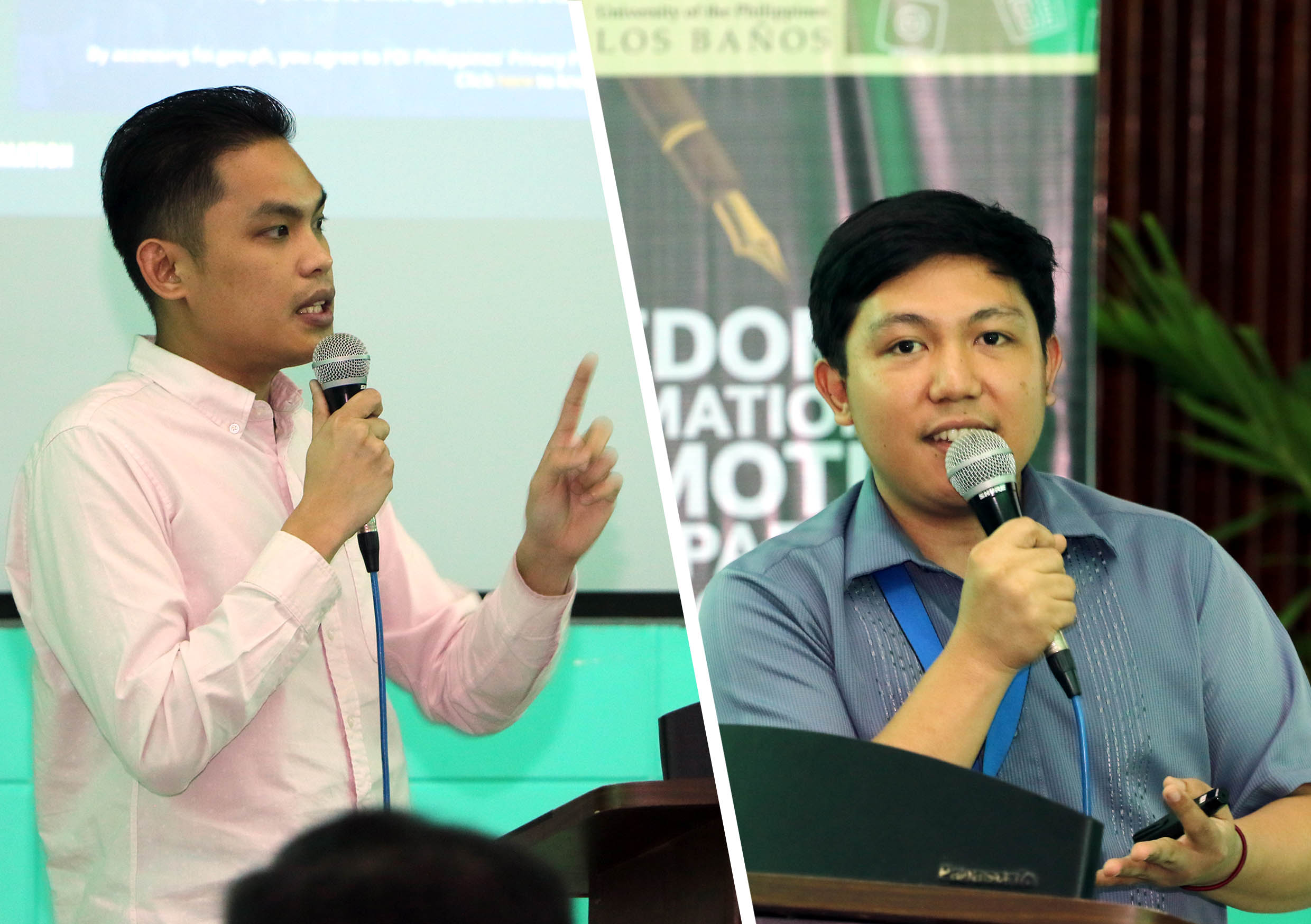 FOI public uni applications discussed at seminar
To learn more about the applications and implementation of the Freedom of Information (FOI) executive order of President Rodrigo R. Duterte in the university context, UPLB heads of offices came together to attend the seminar, "Freedom of Information EO: Promoting Transparency and Good Governance."
The seminar featured discussants from the FOI Project Management Office, namely: Kahlil Ibrahim D. Macan and John Wilmer G. Jimenez, Chief and Information Officer III at the Communications & Capacity Development Division of the President Communications Operations Office, respectively.
Macan presented a brief overview of the FOI program, including its rationale, mechanisms, and its limits.
He explained that the FOI aims to make public information more accessible to Filipinos, with a few exceptions such as when the information could compromise national security and public safety, or concern decisions or data that are not yet finalized.
Jimenez, for his part, provided a walkthrough of the online electronic FOI (eFOI) Portal and showed how it can be navigated by the requesting parties and the government agencies providing the information.
Both discussed the internal workflow in responding to requests in both paper and electronic mode.
Jimenez said that when requests are answered through the FOI, it means that the information will also be posted and opened to the general public. As he put it, "Disclose to one, disclose to all."
To help UPLB units perform both public disclosure and data privacy, Macan and Jimenez recommended that offices coordinate and decide which information will be part of their frontline services and which ones will only be made public through FOI.
The seminar was organized after UPLB created its own FOI committee in accordance with the national government's policy on FOI.
The committee is led by Dr. Crisanto A. Dorado, vice chancellor for administration as FOI committee chair and decision maker and Dr. Myrna G. Carandang, co-chair and lead FOI delegate.
The committee is composed of the college deans as FOI delegates, and Josephine Bo, public relations director as FOI receiving officer.
Chancellor Fernando C. Sanchez, Jr., whose speech was read by Dr. Portia G. Lapitan, vice chancellor for academic affairs, emphasized that the UPLB FOI committee and the seminar shows UP's commitment to accountability and transparency in pursuit of good governance.
"The Filipino people, who fund our activities, have a right to know how we carry out our work of improving the lives of Filipino communities through education and research," the speech further highlighted. (Jessa Jael S. Arana)