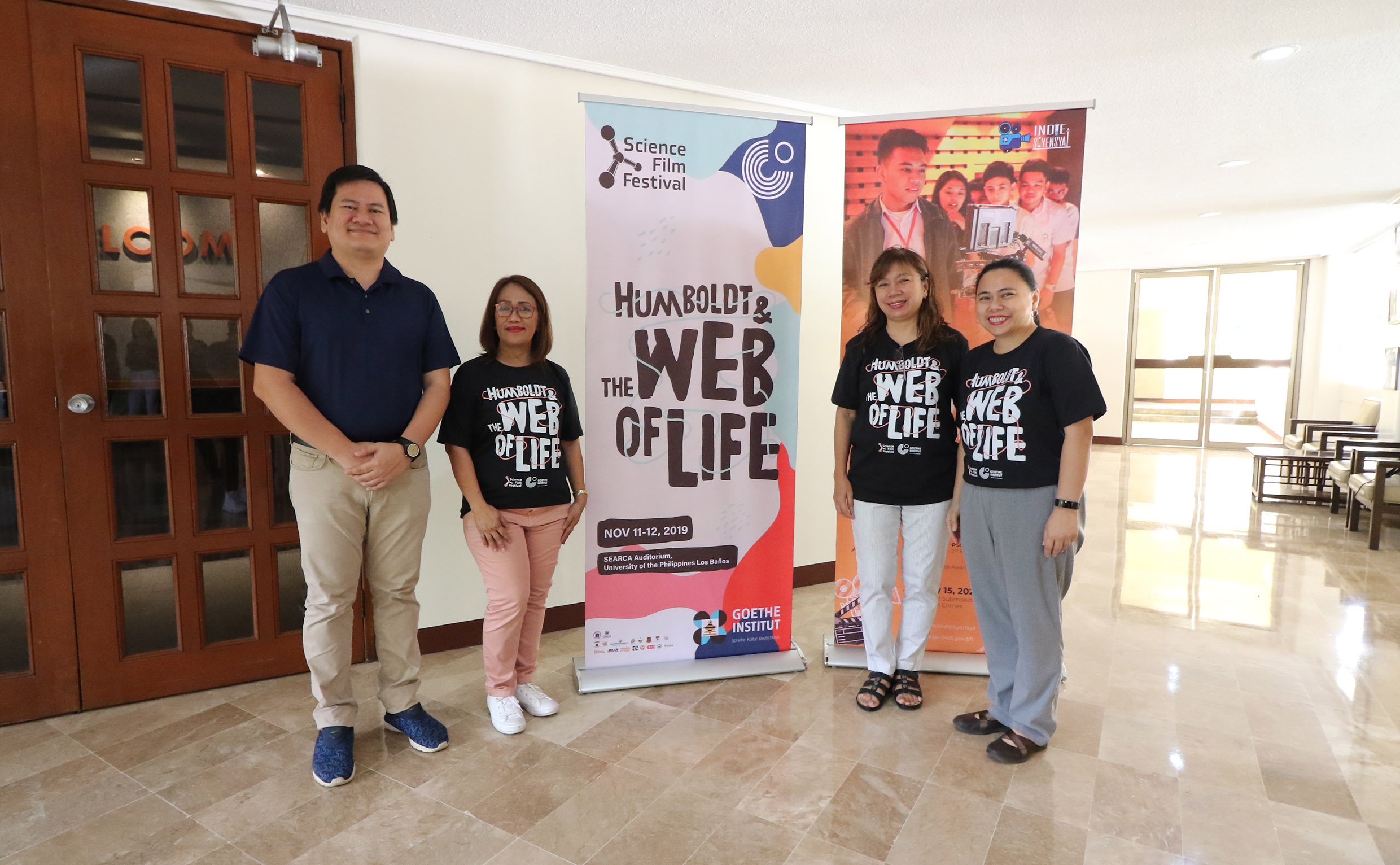 Global science film fest goes to UPLB
Film buff, science geeks, and students were treated to a movie fest at the Science Film Festival on Nov. 11-12 at SEARCA Umali Auditorium, UPLB.
Four documentary films were shown in seven sessions of the worldwide film festival that promotes science, technology, and environment literacy and awareness.
The festival has counterpart screening in 23 countries and is being spearheaded globally by Germany's Goethe-Institut.
This year's theme, "Humboldt and the web of life," pays tribute to Alexander von Humboldt, a German naturalist, explorer, and geographer who marks 250th birth anniversary this year. He is attributed to having revolutionized the concept of nature with his definition of it being an interconnected living web.
One of the featured films in the festival was about him, entitled "Humboldt and the rediscovery of nature."
Another German-produced documentary, "The Caribbean, rhythm of life: whales and volcanos" was also featured in the film fest, along with two local films "Ilusyon" and "Manglares: buhay at peligro."
The local films, according to Dr. Ruby Cristobal, chief science research specialist at the Department of Science and Technology-Science Education Institute (DOST-SEI), were the winners of its Indie-Siyensya Science Filmmaking Competition.
DOST-SEI was responsible for bringing the movie festival to UPLB and other venues in the country.
"We carefully selected the films for elementary, high school, university, and the general public for screening in the venues committed by Goethe Institut," added Dr. Cristobal, who serves as the head jury of the Science Film Festival in the country.
Dr. Cristobal officially opened the film festival during a short programme prior to the first film showing.
Joining her were the heads of DOST-SEI's film fest partners at the UPLB campus, namely: Dr. Ma. Stella Tirol, dean of the College of Development Communication (CDC); Elaine Llarena, chair of CDC's Department of Science Communication; and Dr. Glenn Gregorio, director of SEARCA.
Also present was Dr. Rogel Mari Sese, focal person for the Philippine Space Education Program and a UPLB alumnus.
Students from eight educational institutions were invited to see the movies. (Mark Jayson E. Gloria, with information from goethe.de)
Aligned with our commitment to: