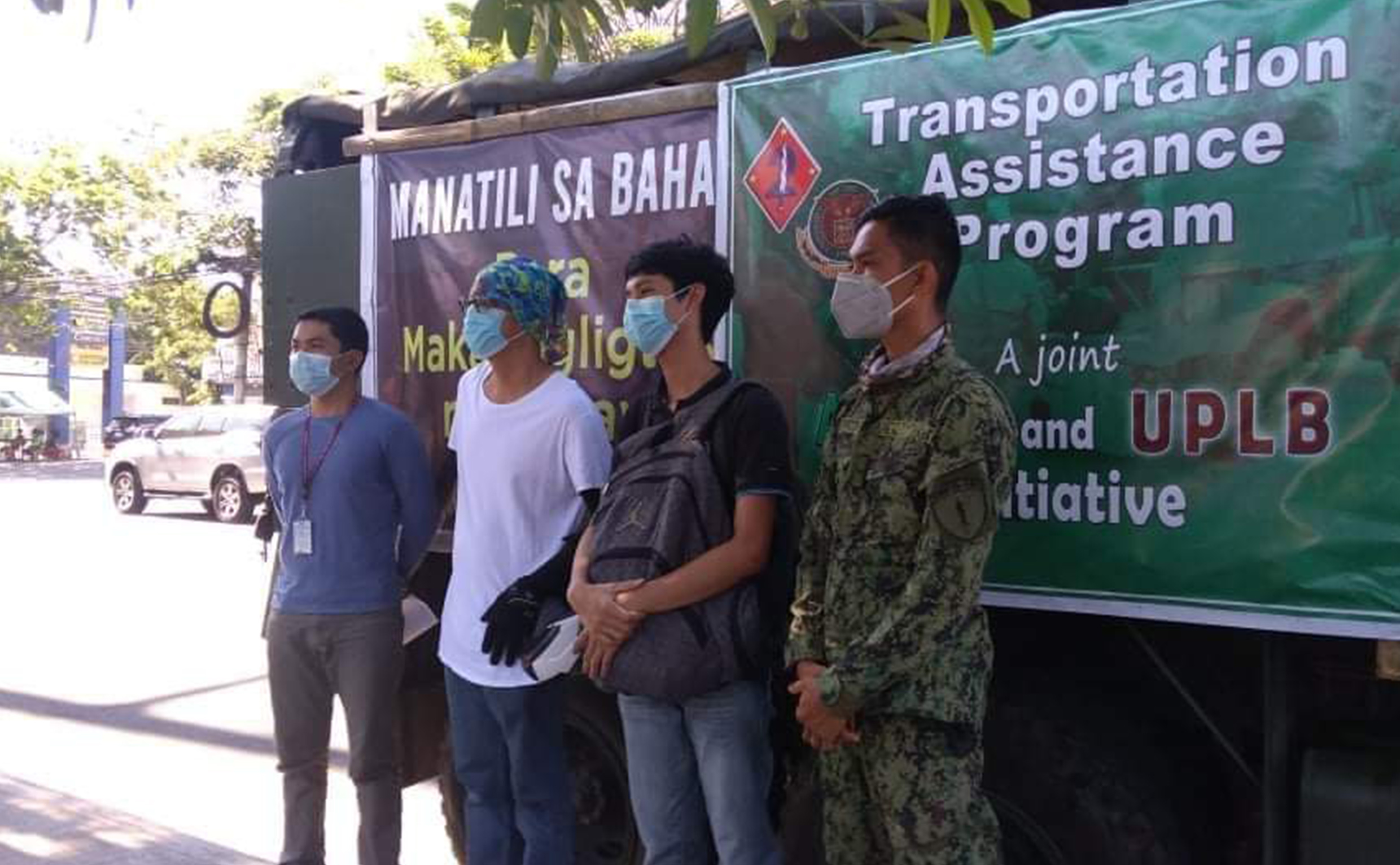 Grateful UPLB students send messages of thanks to "Oplan Hatid"
Message of thanks began pouring in as UPLB implemented Day 4 of "Oplan Hatid" today, March 23.
One such message acknowledged, as well, UPLB's partners who provided resources to help a total of 94 students so far to be reunited with their families.
One of the students, Ms. ZM, extended her gratitude to the "UPLB faculty and medical staff, and the military who made sure that they will [get] home safe."
Another thanked "Oplan Hatid" through a text message to one of its implementors and also made it on behalf of her sister who is also a UPLB student.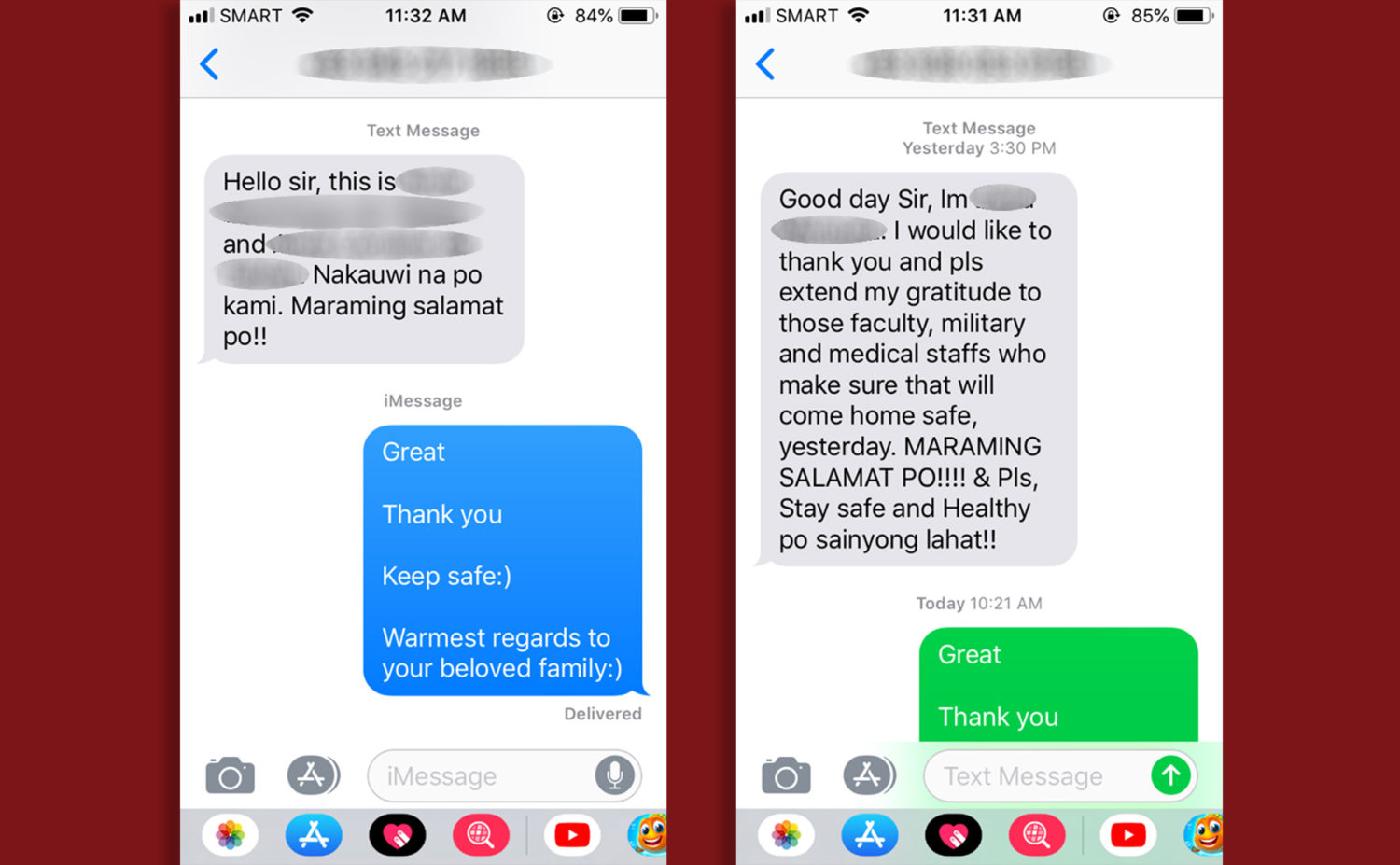 UPLB, in partnership with the Armed Forces of the Philippines 2ndBattalion, UP Rural High School Alumni Group, and with the Office of the Vice Chancellor for Student Affairs (OVCSA) at the lead, implemented Day 4 of "Oplan Hatid" today for 19 of the 94 students.
Around 750 students were initially stranded in university-administered dormitories and over 1,200 in off-campus housing facilities in Los Baños and Bay towns after enhanced community quarantine was implemented Luzon-wide on March 16 to contain the spread of COVID-19.