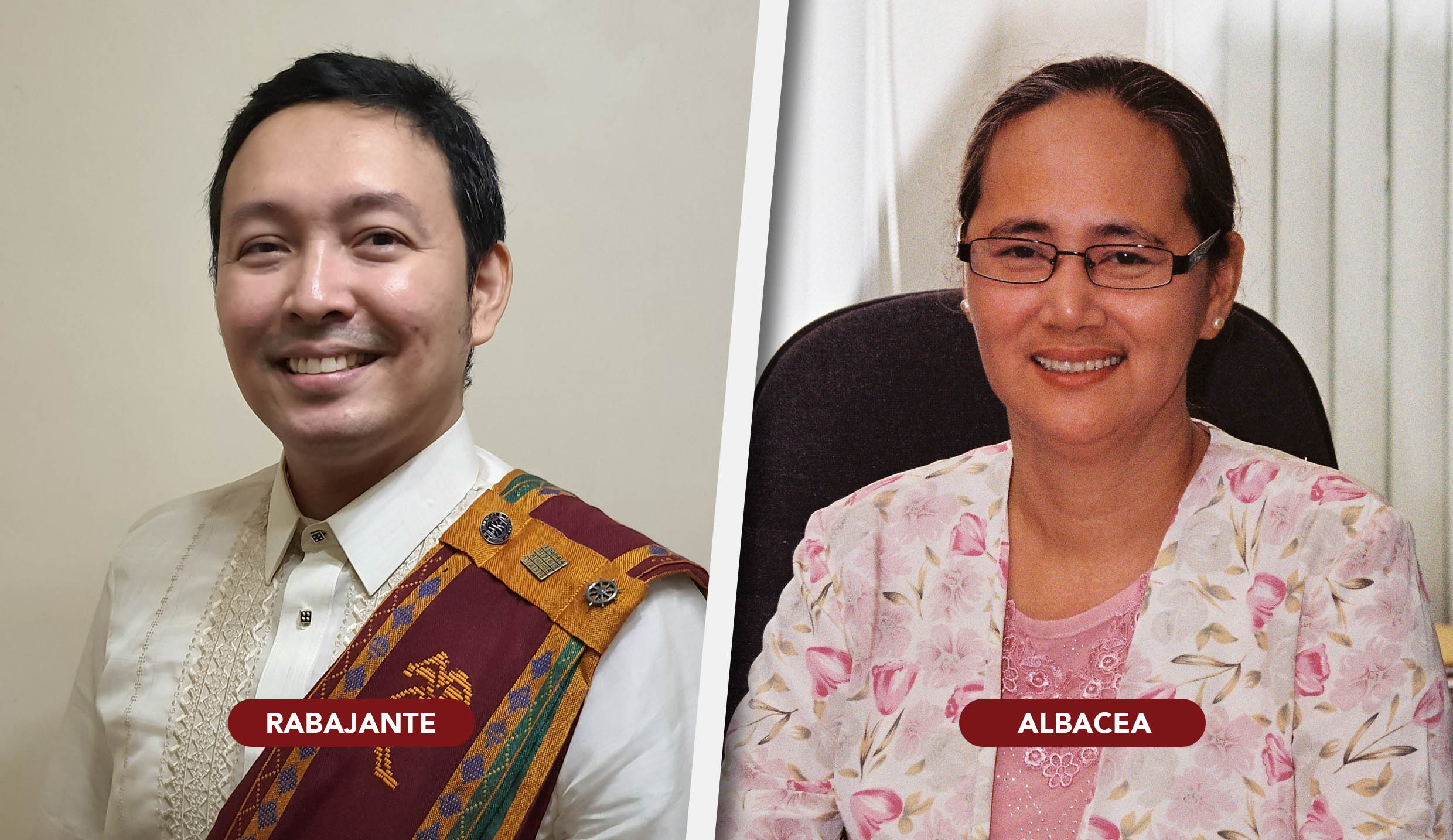 GS dean nominees present plans, programs
The search for the new UPLB Graduate School (GS) dean has begun.
The two nominees to the position, Dr. Zita VJ Albacea, professor at the Institute of Statistics and Dr. Jomar F. Rabajante, professor at the Institute of Mathematical Sciences and Physics presented their plans and programs for GS via virtual conference on Jan. 21.
During the presentation, Dr. Fernando O. Paras, Jr., vice chancellor for planning and development and chair of the search committee, mentioned that they are looking for the person who could elevate UPLB into a university of choice for graduate education.
"We are looking for a dean who could be a catalyst for change in our graduate programs. Making our programs more relevant and up to date amidst the challenges of this pandemic, who could prosper collaboration with our partner universities, and promote mutual intellectual progress," he said.
Dr. Rabajante says his mission is to co-create systems and experiences, directed by data-driven and glocal design, and supported by lean, agile, and humanized processes.
"The UPLB GS is envisioned to be the leader in designing and implementing next-generation frameworks and systems that are future-ready to face the volatile, uncertain, complex, and ambiguous world," Dr. Rabajante explained his vision.
For Dr. Albacea, her goals for GS include nurturing the uniqueness of the school as a unit in UP that can fuse the different fields of science and mathematics with the arts and humanities, and to pursue academic excellence together with the different colleges and school in the university through the offering of quality graduate programs.
"We would also like to produce world-class graduates of the academic programs in graduate education, and to build a family of happy and contented academic and administrative support staff," Dr. Albacea further said.
A highlight of the search process was the presentation of Chancellor Jose V. Camacho, Jr. as GS dean until Dr. Rabajante took over as officer-in-charge on Nov. 1, 2020 with the former's appointment as UPLB chancellor.
Chancellor Camacho emphasized UPLB GS's "4is"–– innovation in graduate programs, interdisciplinary collaboration, internationalization, and inclusive development, which are at the core of graduate education in UPLB in response to the challenges of the fourth industrial revolution.
"There is a need to focus on emerging technologies to provide a workforce not only capable of developing new applications and products, but also of interpreting the effects of these technologies on society and using their training to provide sustainable and ethical uses of science and technology," Chancellor Camacho said.
He also enumerated possible initiatives that the new GS dean can pursue such as intensifying the mentoring of students, monitoring of their progress, from enrollment up to graduation, and ensuring their timely graduation.
"I wish the next dean to revisit graduate programs and consolidate specializations to come up with more innovative programs relevant to the times. I also wish the dean to be more active in resource generation for infrastructure, to intensify scholarship grants and interdisciplinarity among colleges and the Graduate School," Chancellor Camacho concluded.
The full presentations can be viewed on the ITC Facebook page: https://www.facebook.com/itc.uplb/videos/321061549250754/