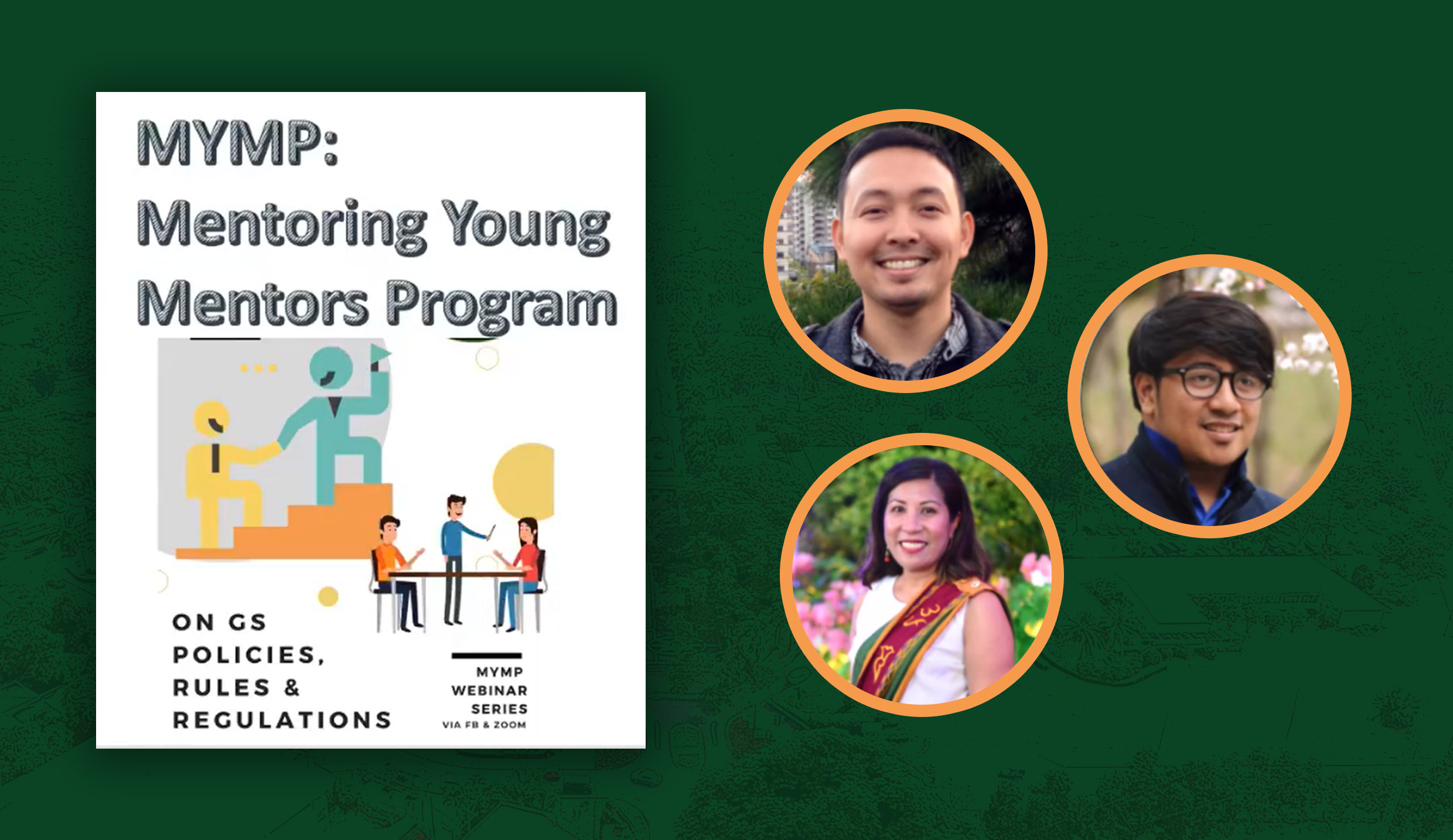 GS preps potential faculty members
The Graduate School (GS) held on March 25 the first of its Mentoring Young Mentors Program (MYMP) webinar series as part of its efforts of future-proofing GS.
Dr. Jomar F. Rabajante, dean of GS, said that having strong faculty members is an important part of ensuring that it can continue to deliver its services despite future disruptions.
The first session of the webinar series focused on orienting interested faculty, instructors, and teaching assistants about the GS's organizational structure and regulations for graduate faculty.
Dr. Rabajante discussed GS's responsibilities as one of the units of UPLB and its position in the university's overall structure in relation to other university units. He also discussed basic rules governing the assignment of graduate faculty, and the channels that manage the various concerns of GS such as the institution or revision of degree programs and approval of the candidates for graduation.
He introduced the Graduate Mentoring and Apprenticeship Program (GMAP) which aims to train potential graduate faculty by having them work with a faculty mentor in research and instruction settings. Those who will qualify for the program are entitled to tuition fee exemption and payment for their service rendered.
Dr. Pamela A. Custodio, secretary of GS, provided a brief guide about when and how students can enroll for their thesis or dissertation. She also gave reminders for aspiring and current advisers in helping their students comply with basic requirements for graduation.
Dr. Ronilo Jose D. Flores, associate dean, oriented the participants about submitting documents for academic-related transactions and the opportunities that potential faculty can explore through the GS's partnerships with government and academic institutions, locally and abroad.
MYMP will continue with future webinars to train young graduate faculty members in graduate pedagogy, curriculum development, research and public service, administration and implementation, interdisciplinary collaboration, and being a mentor to future graduate students and researchers. (Jessa Jael S. Arana)
Aligned with our commitment to: