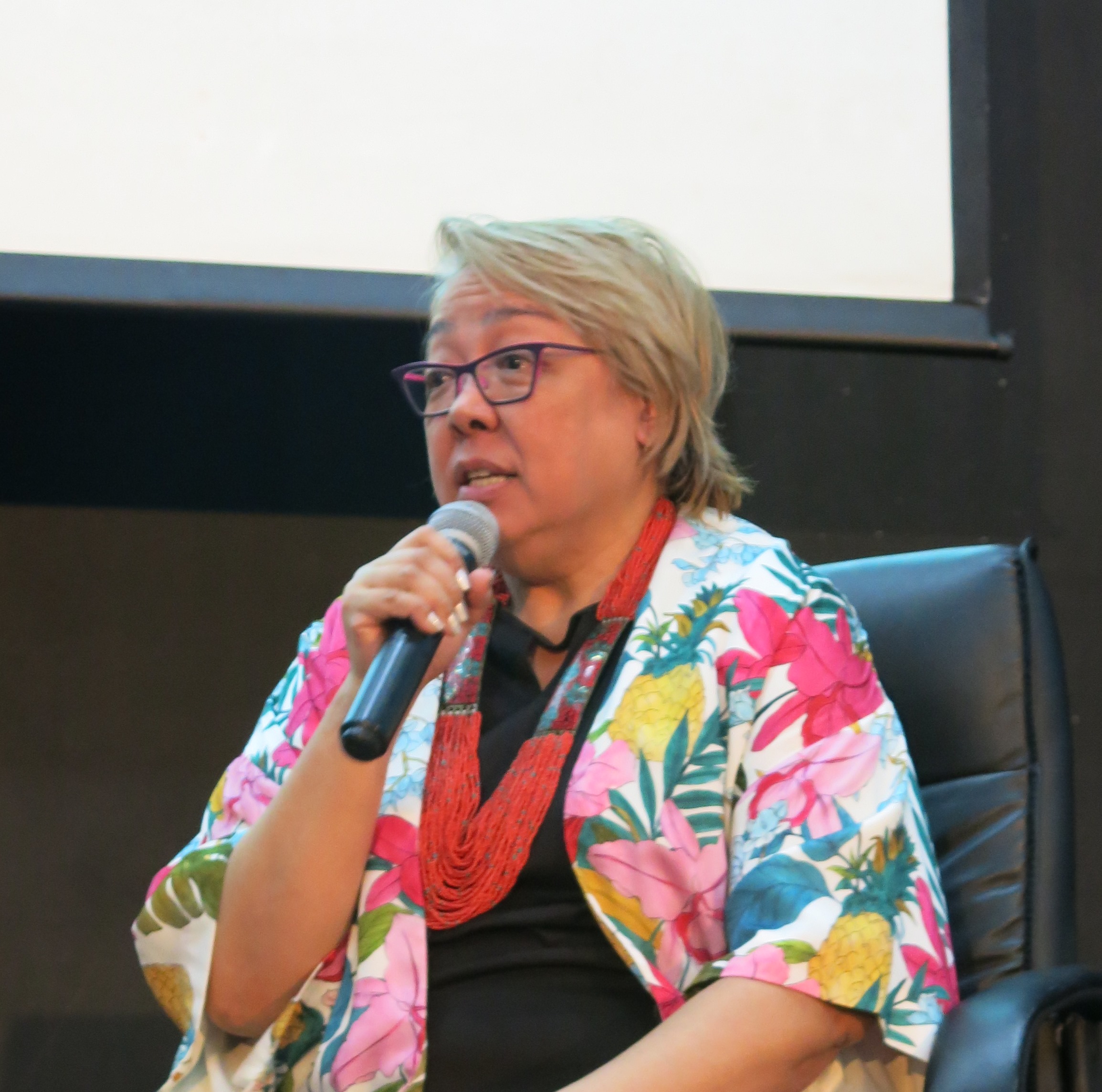 Health social scientist headlines CAS conference
"If science is to serve a human purpose, what better purpose is there?"
Thus, echoed Prof. Nina T. Castillo-Carandang of the timeless statement from her mother, the late National Scientist Gelia T. Castillo, in her keynote speech about interdisciplinary research during the 11th College of Arts and Sciences Student-Faculty Research Conference (CAS-SFRC) on Nov. 19 at the CAS Auditorium.
Prof. Castillo-Carandang, a health social scientist from the Department of Clinical Epidemiology of UP Manila, stressed the importance of making scientific research understandable to the public and innovations acceptable to intended beneficiaries as part of interdisciplinary approach to research.
Prof. Castillo-Carandang underscored the role of social sciences in natural sciences research, such as those of Dr. Gladys C. Completo and Dr. Ruel C. Nacario in helping solve tuberculosis and lung cancer, respectively.
Dr. Completo and Dr. Nacario, professors at the Institute of Chemistry, talked about their research on glycans, the sugar structures found on outer layers of cells, during the plenary session of SFRC.
"To add the social component is also to look at the patient's perspective and health care provider's perspective. If you are to develop a new drug, what comfort would it bring?" Prof. Castillo-Carandang said.
"Basic science can be transformed into something relatable to the lay person and make it important for us," she added.
Prof. Castillo-Carandang emphasized the need to identify the context, stakeholders, relevant policies and interventions, monitoring and evaluation, and evidences in conducting interdisciplinary and transdisciplinary research.
"Research is no longer confined to scientists because the complexity of problems oftentimes requires that research is best done within and by transdisciplinary teams," she said.
The SFRC featured 46 oral papers and 22 poster presentations covering various themes, namely: basic research foundations for future interdisciplinary research; research and education resilience and sustainability; and understanding and conserving biological and socio-cultural diversity.
Other themes were quantitative methods in understanding different phenomena; capitalizing on resources for development and improvement of systems; data and technology-driven research for better decision-making and governance; and holistic well-being for healthful community.
In his opening remarks, Dr. Felino P. Lansigan, dean of CAS, reiterated the role of interdisciplinary collaboration to inclusive growth and development.
"We at CAS demonstrate that the fusion of arts and sciences in our undertaking and activities will enable us to excel and to produce good products and outputs," he added.
SFRC is held as one of the activities to celebrate the 46th anniversary of CAS. (Mark Jayson E. Gloria)