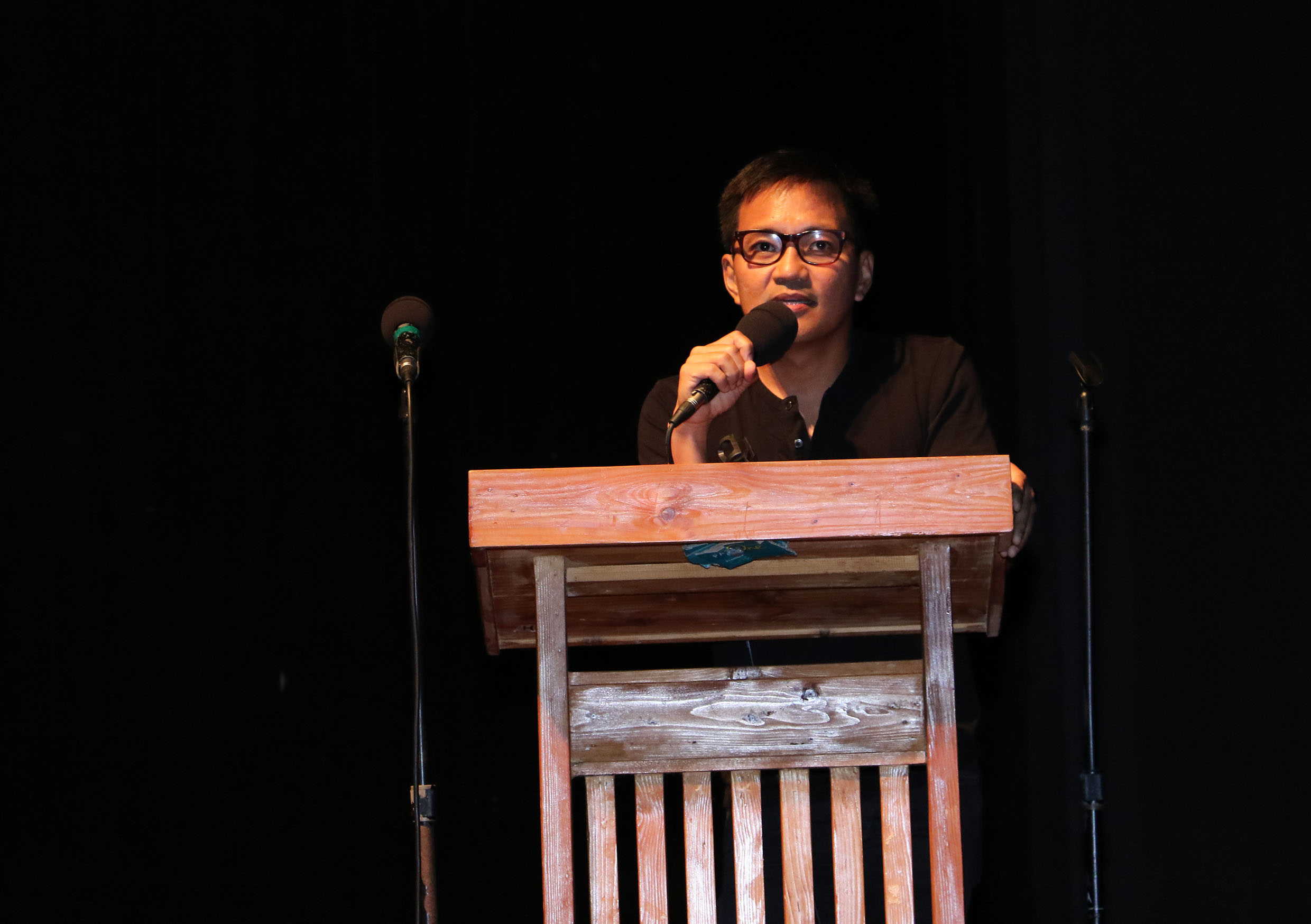 'HOPE III' sends message of hope on mental health issues
How else could UPLB students resonate to hope in the midst of mental health issues, except through the sharing of an alumnus, a popular musician who himself experienced depression and anxiety disorder.
Yes, there is a way to cope with these, and Ebe Dancel, UP Rural High School alumnus and a mental health advocate, shared his journey of hope to the students and the rest in the audience who attended HOPE III.
HOPE, or Health Orientation on Problems from Emotional Stress, is a forum that promotes mental health awareness in the University. Its third edition was held on Oct. 23 at the DL Umali Hall.
"If you don't know what to do yet, I want you to know that it's okay. I want you to know that you're young and full of life, and that you will find it," Dancel said, as he assured the audience, especially those who are uncertain about their future.
"If people are saying that you should be like your dad or mom, just be the best version of yourself every day. That's more than enough," Dancel said.
In his testimony, he noted that people are fortunate now because more are trying to understand mental health issues. "I want to help and here I am, this is my story," he said.
"Things changed because I decided to take charge of my life again," Dancel said about how self-determination helped him. He found running and biking in the campus as therapeutic activities for him.
"Kung wala kang makapitan, kumapit ka sa sarili mo, kumapit ka sa puso mo. Never lose hope that tomorrow will be better,"Dancel said.
He also identified the support of his family and friends, medical help, and spirituality as the things that have made his situation better.
Other HOPE III speakers were Dr. Teri-Marie P. Laude, assistant professor at the College of Human Ecology, and Dr. Ana Bellusa D. Marquiala-Pellejo, psychologist at the Mary's Good Counsel Clinic.
Dr. Laude, who is also a medical doctor, talked about taking care of one's mind and brain, including the practices that promote good mental health.
Dr. Marquiala-Pellejo, for her part, underscored the role of the family in understanding one's attitude and behavior.
During the open forum, students asked advice regarding their problems. UPLB staff also discussed efforts and plans to strengthen collaborations in addressing mental health issues in the campus.
Present at HOPE III were Dr. Crisanto Dorado, vice chancellor for administration; Julieta Delos Reyes, assistant to the vice chancellor for academic affairs and faculty member at the College of Economics and Management; Atty. Eleno Peralta, officer-in-charge of the Office of Student Affairs (OSA); and Janett Dolor, head of OSA's Counselling and Testing Division, the event organizer. (Mark Jayson E. Gloria)