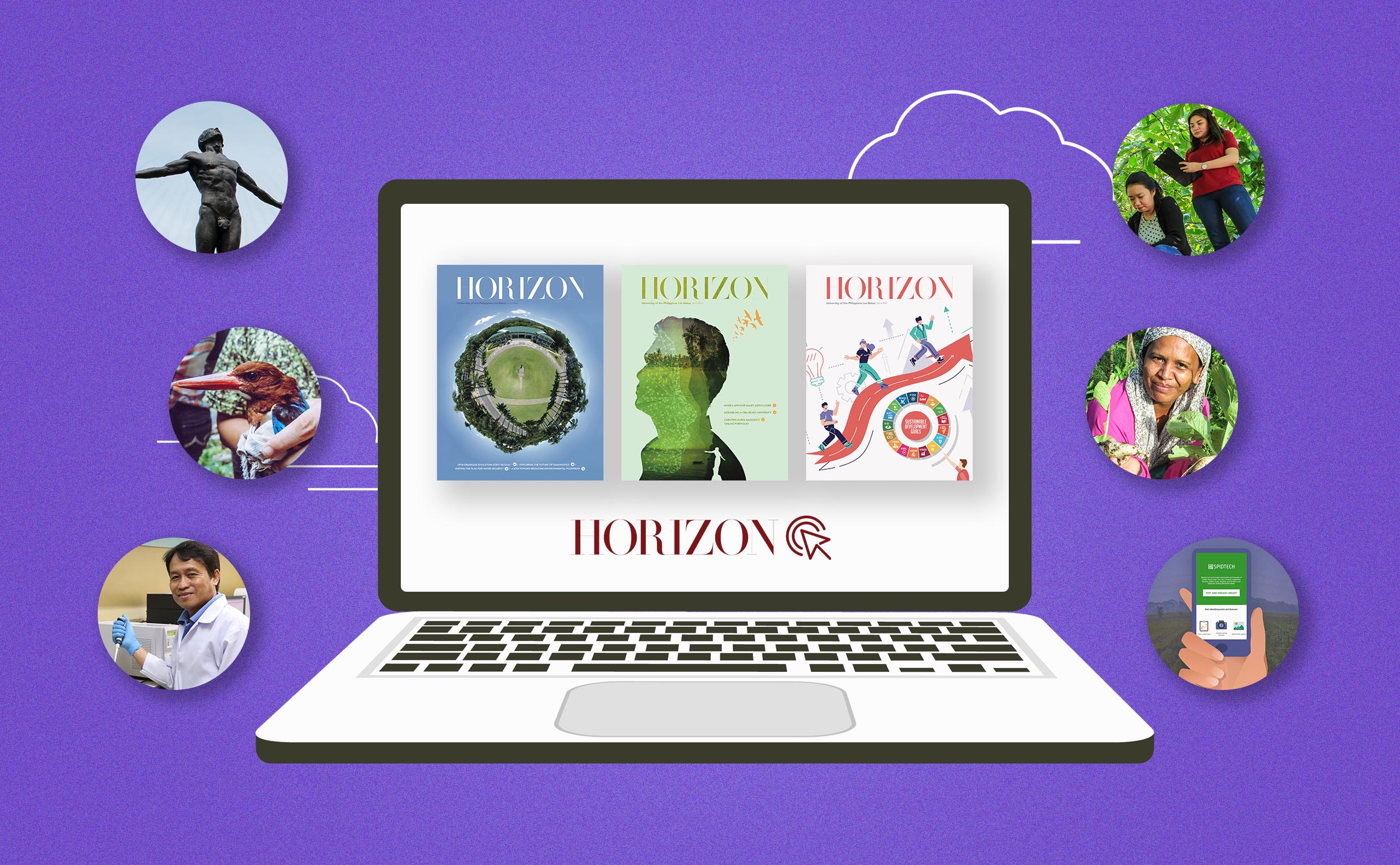 Horizon Magazine goes online
Horizon Magazine, the official magazine of the university, has established its online presence on the UPLB website.
The magazine, which debuted in 2013, is the all-feature stories counterpart of the Horizon community newspaper. Horizon was first published in 1973.
"Readers of Horizon Magazine Online would expect to see more in-depth feature articles about UPLB's contributions to science and development," said Josephine M. Bo, editor-in-chief and director of the Office of Public Relations (OPR), the magazine's publisher.
According to Bo, integrating the magazine to the university's existing online media would broaden the magazine's readership, especially now that everything is online.
"They can read the magazine on their screens anytime. It's like leafing through the pages of the physical magazine," she said.
The magazine's latest issue features some of UPLB's contributions to help attain the worldwide Sustainable Development Goals (SDGs) set by the United Nations.
Three guest writers from the College of Agriculture and Food Science – Prof. Teresita Borromeo, Dr. Lorna Sister, and Hidelisa De Chavez – joined OPR's stable of writers in the said issue.
Readers could also read articles from past issues of the physical magazine on its online version and download the PDF versions of the magazine on a separate web page.
OPR has continued to produce the print version of the magazine.
Interested contributors who wish to tell stories about their respective academic, research, and public service endeavors may send their articles to [email protected]. (Mark Jayson E. Gloria)