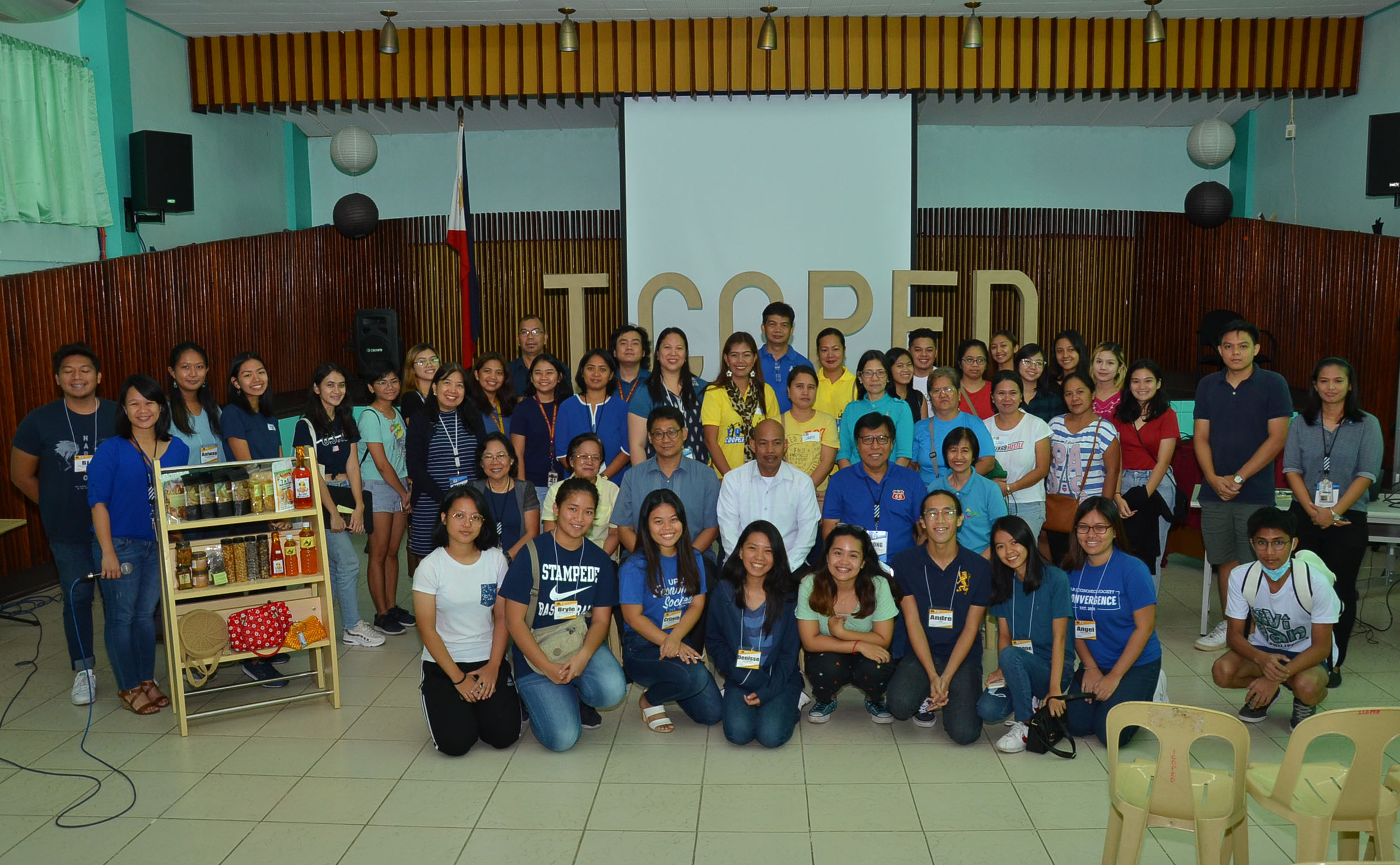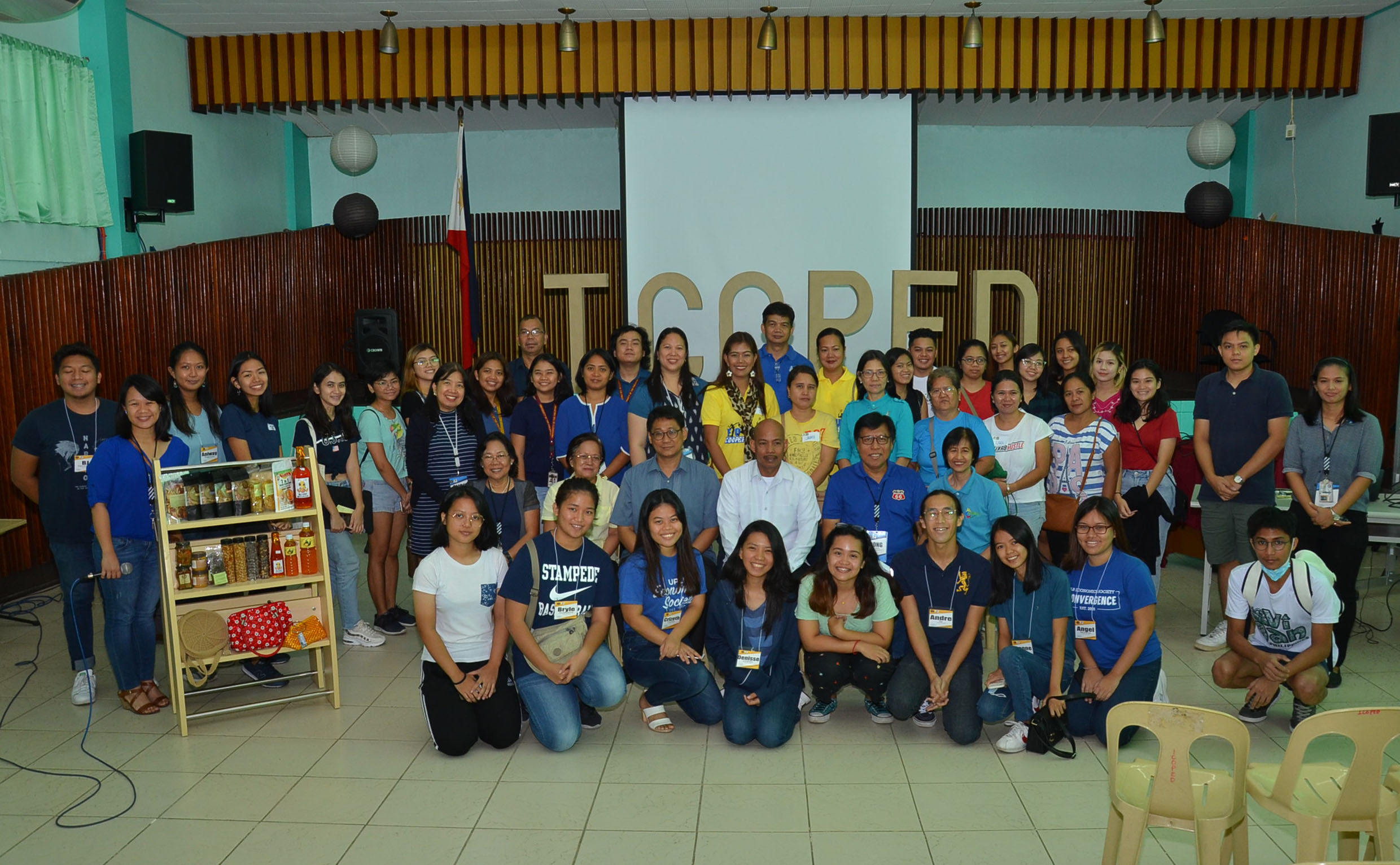 ICOPED observes Nat'l Coop Month
The Institute of Cooperatives and Bio-Enterprise Development (ICOPED) of the College of Economics and Management (CEM) marked October as the National Cooperatives Month.
"COOPihan sa Oktubre" featured a series of events from Oct. 21 to 23 to promote cooperative education and to empower cooperative members.
During the opening program, ICOPED launched the Cooperative Marketing Hub, a new webpage found in the ICOPED website (https://www.icoped.com/cooperative-marketing-hub.html).
Dr. JP Roma D. Duque, university extension specialist at ICOPED, presented the website and encouraged the entrepreneur coop-members to register by sending to the institute their product photos and information, which ICOPED will post on the online portal for a wider customer reach.
Two cooperative contests – COOPaligsahan, a cooperative quiz contest, and COOPonan, an infographic contest – were held on the same day, with entries submitted by students from the College of Economics and Management and College of Development Communication.
Kassel Clarisse Kraft and Sandra San Carlos were declared the COOPaligsahan champions, followed by second placers, James Capunitan and Daniel Carlson Baculio, and third placer, Nicole Ashley Raymundo.
COOPonan winners were Gabrielle De Guia, Angel Junice Lumba, Samantha Louise Mayorlago, and Pamela Jenna Sabuero for the Marketing and Credit Cooperative Category; and Le-an Gabrielle delos Santos, Valerie Joy Dacasin, John Jourdan Mallo, and Pedro Jose Siapuatco under the Producer Cooperative Category.
Other activities included COOPihan Bazaar, a trade bazaar on Oct. 21-23, COOPihan Seminar on Oct. 22, and COOPihan Demo-Workshop on Oct. 22.
The bazaar showcased products and services, such as food and beverages, cosmetics, native products, and delicacies, and 3D printing offered by various cooperatives.
A seminar on financial wellness featured resource speaker, Dorothy Aguilar Clemente, who stressed the importance of saving and investing early and learning to plan to protect one's health, income, and lifestyle.
The demo-workshops featured livelihood skills such as making of bead lanyards and dishwashing liquid soap.
Gracing the COOPihan opening program was Salvador V. Valeroso, regional director of the Cooperatives Development Agency-Calamba Extension Office.
Valeroso noted that 2019 is the 104th year of cooperative movement in the Philippines. He talked about the challenges and victories of the cooperatives in the country and updated the participants on the models for a progressive cooperative developed by CDA.
Also at the program were Dr. Salvador P. Catelo, director of ICOPED, and Dr. Agham C. Cuevas, dean of CEM.
Dr. Catelo said that ICOPED has been working hard to improve the formal and informal education programs of the institute. ICOPED offers a Master of Management in Cooperatives Management and undergraduate courses and training programs in cooperatives.
For his part, Dr. Cuevas expressed confidence in ICOPED as a catalyst for change and growth in the cooperative movement amid CEM's commitment to take part in nation-building through rural and agricultural development.
Present during the "COOPihan sa Oktubre" activities that were all held at ICOPED Auditorium were entrepreneur-participants from Laguna, Batangas, and Cavite. (KEAraguas, photo from ICOPED)