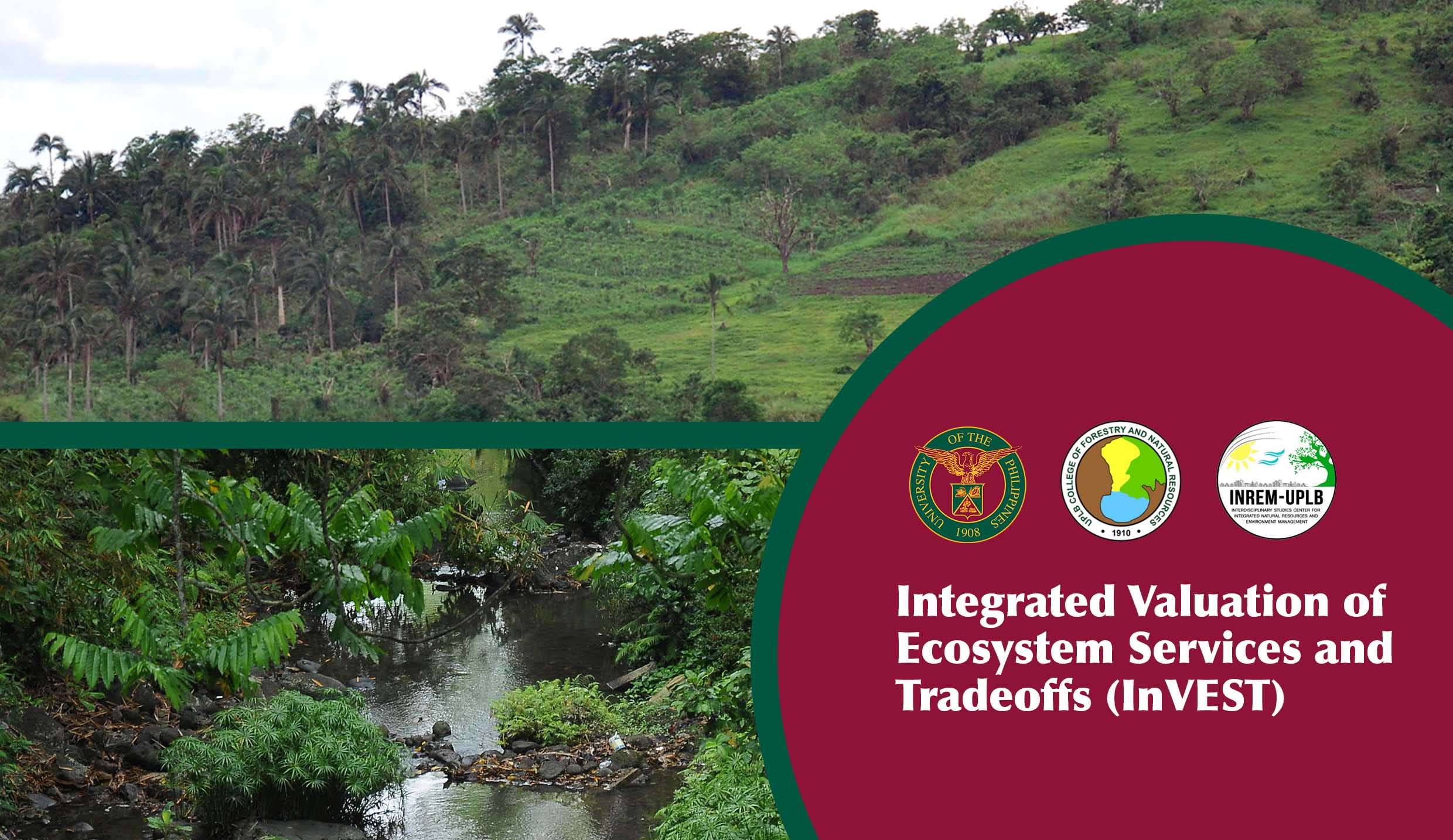 INREM provides training for valuation of ecosystem services
Creating a better, resilient, and sustainable future for the country can start with knowing the value of its natural resources and services. This was one of the takeaways from the training workshop for the Integrated Valuation of Ecosystem Services and Tradeoffs (InVEST) modeling tool organized by the UPLB Interdisciplinary Studies Center for Integrated Natural Resources and Environment Management (INREM) on June 20-22.
The training workshop aimed to train INREM's partner-stakeholders and researchers from state universities and government units in using the InVEST modeling tool, which will enable them to quantify the tradeoffs associated with managing watersheds and other natural resources. This will help optimize the flow of these ecosystem goods and services and make them more sustainable.
Thirty-three participants with backgrounds in geographic information systems, economics, forestry, engineering, and hydrology attended the two-and-half-day training workshop. They are faculty and research staff from UPLB, Nueva Vizcaya State University, Quirino State University, and Batangas State University.
It also included interested staff from the Provincial Government of Nueva Vizcaya and Laguna; the Local Government of San Gabriel, La Union; the City Environment and Natural Resources Office of Sta. Cruz, Laguna; the Laguna Lake Development Authority; and the Philippine Council for Agriculture and Resources Research and Development (PCAARRD).
The event was held through INREM's PCAARRD-funded projects entitled, "Integration of Traditional and Modern Bioproduction Systems for a Sustainable and Resilient Future Under Climate and Ecosystems Changes (ITMoB)" and "Research for Development: Payment for Ecosystem Services Outcome for Sustainable Water Provision (R4D: PESO SWaP) in Barobbob Watershed, Nueva Vizcaya, Philippines."
Dean Marlo Mendoza of the College of Forestry and Natural Resources commenced the training workshop with his welcome remarks. This was followed by the opening message of the guest speaker, Dr. Feliciano Calora, Jr., deputy executive director for Research and Development of PCAARRD.
Dr. Juan M. Pulhin, INREM's chair, provided an overview of the ITMoB and R4D: PESO SWaP projects to set the context of the training workshop. Several specialists and project staff, namely Dr. Asa Jose U. Sajise, Dr. Canesio D. Predo, Dr. Cristino L. Tiburan, Jr., and Jan Joseph V. Dida, provided lectures on the basic concepts of the InVEST modeling tool. Dida, together with Nico R. Almarines, led the step-by-step application of the tool.
The learning event supports INREM's mission to develop science-based technologies and solutions for complex and interconnected problems in natural resources management and environmental protection and to facilitate the mainstreaming of INREM in academic, research, and development institutions.
INREM was established in response to the challenges posed by environment and natural resources degradation. INREM adopts integrative, holistic, systematic, participatory, and transdisciplinary approaches and tools in promoting sustainable economic development and environmental stability. (Adelaine Arganda)