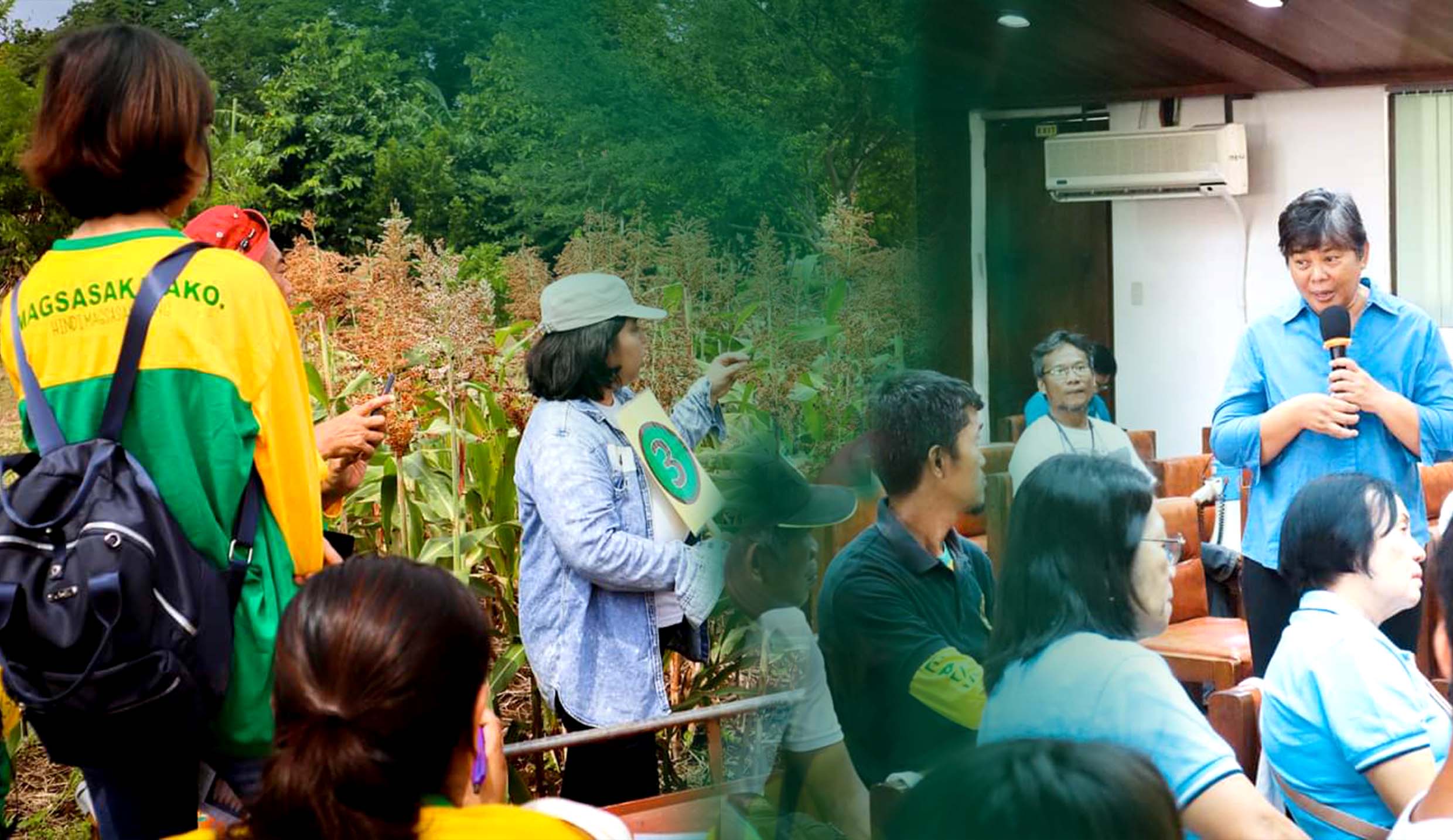 IPB kicks off 48th anniv with field day and forum
The Institute of Plant Breeding (IPB) is set to mark its 48th year on June 5.
To kick off the celebration, IPB held the IPB Field Day and Farmers' Forum on May 16 to 18.
The three-day activity welcomed different farmer groups from nearby provinces. Day 1 was participated in by farmers from Laguna, while Days 2 and 3 were joined by farmers from Batangas and Quezon, respectively.
IPB Director Fe de la Cueva heartily welcomed the participants in her opening remarks. She noted that as the institute's anniversary was just around the corner, it would be meaningful to dedicate a day to their foremost stakeholders.
"The varieties and technologies IPB has developed throughout the years were made through and inspired by you," she said, addressing the farmers.
CAFS Dean Elpidio Agbisit, Jr. also expressed how being a farmer should be something to be proud of. "It is a noble thing to try to feed the world," he remarked. He also added that thanks to farmers, Filipinos have food to put on their tables.
In his speech, UPLB Chancellor Jose Camacho, Jr. further reiterated how important the agricultural sector is to a nation and hoped that, as with other countries, it could become one of the richest. He also congratulated IPB for its 48 successful years in service.
Also gracing the opening program were the Assistant to the Vice Chancellor for Research and Extension Fides Tambalo, IPB founding director and National Scientist Emil Javier, and other former IPB officials.
The lineup of activities included a tour of the IPB Demo Field, which featured a selection of IPB-released crop varieties of fruits, cereals, vegetables, legumes, and ornamentals.
The farmer participants also viewed an exhibit showcasing the collection at the institute's National Plant Genetic Resources Laboratory (NPGRL).
Various planting materials and agricultural products were also made accessible at a mini bazaar.
Afterwards, a series of short educational video presentations and a forum took place where IPB researchers responded to farmers' concerns on plant diseases, insect pests, fertilizer management, Bt eggplant, and other topics.
IPB officials Dr. Evelyn Delfin, Ma. Lea Villavicencio, and Elmer Enicola thanked the participants and organizers who made the three-day activity possible.
Through the IPB Field Day and Farmers' Forum, the institute aimed to work with its stakeholders and collaborators for more vibrant and resilient food systems.
The anniversary celebration is themed "IPB @ 48: Dekalidad na Pananim at Epektibong Teknolohiya". (Juvelle P. Villanueva)
Aligned with our commitment to: