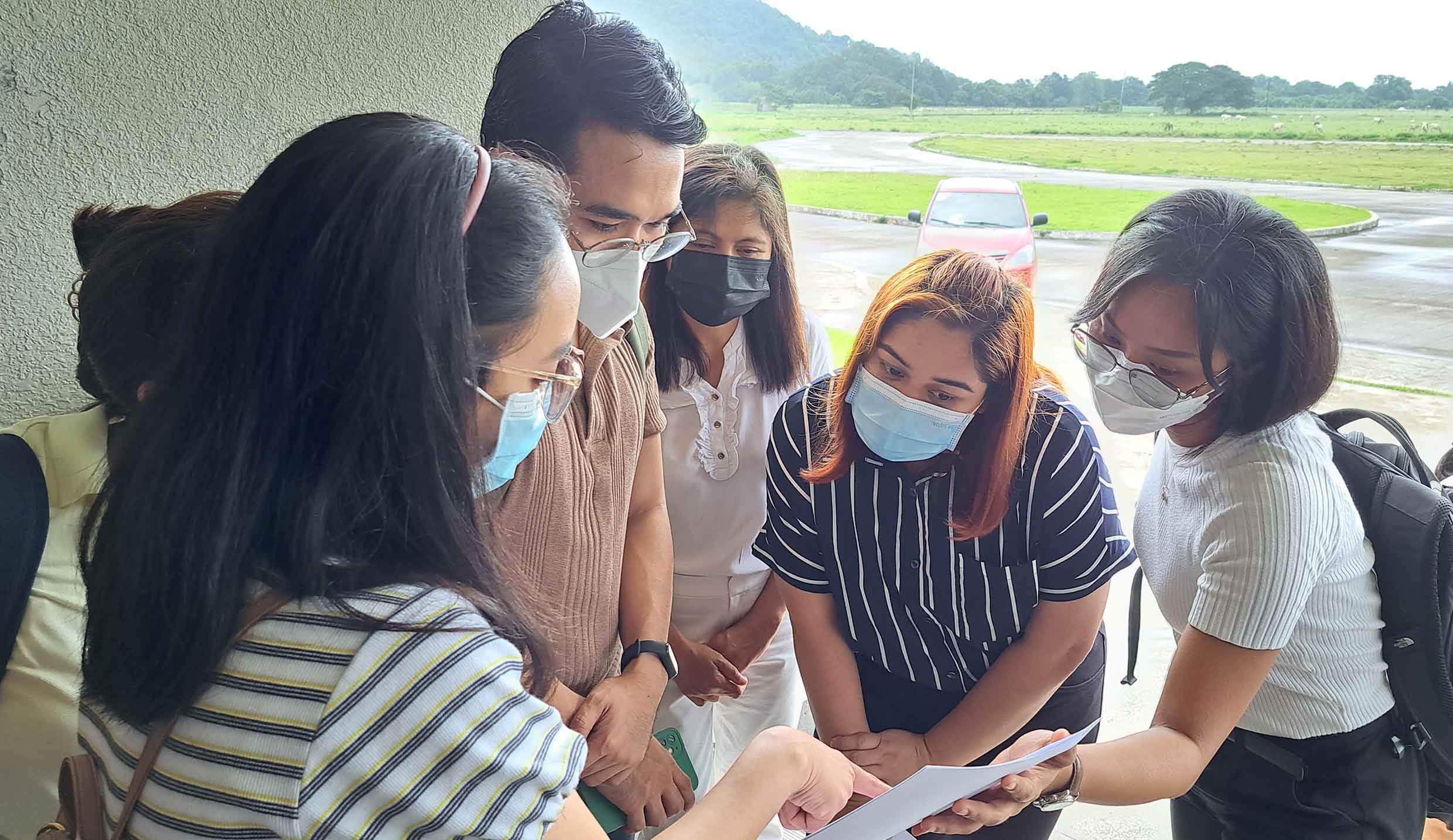 Just Got Upgraded: The UPLB TTBDO 15th Anniversary
The UPLB Technology Transfer and Business Development Office (TTBDO) soft-launched its Hub and Spokes (H&S) Program, aimed at mainstreaming innovation and entrepreneurship in the university.
The soft launch highlighted TTBDO's 15th anniversary celebration on July 29 at the CTTE Building in the UPLB S&T Park, with the theme UPGRADE: Next-level IP Management and Technology Transfer in UPLB.
The hybrid event was kicked off with a welcoming remark delivered remotely by Dr. Gonzalo C. Serafica, consultant of the UP System TTBDO.
Dr. Serafica highlighted the importance of technology transfer, scaling up production and distribution, product development, regulatory process, and making the innovation process sustainable.
His speech was followed by a message from Dr. Luis G. Sison, director of the UP System TTBDO. Dr. Sison discussed how the UP System supports technology transfer efforts in UP constituent units through the invention disclosure incentive (IDI) program and presented the new IDI process flow.
Engr. Aina Angeline R. Buan, intellectual property officer, discussed the H&S program's role in mainstreaming innovation and entrepreneurship in the university. H&S aims to empower the various units in the university in technology transfer and business development.
Engr. Buan also discussed the mandate, mission, strategic goals, and framework of UPLB TTBBDO, the purposes and timeline of H&S, and the initiatives and partnerships it has built.
Also present at the event was Chancellor Jose V. Camacho, Jr., who expressed his enthusiasm about technology transfer for future-proofing and fulfilling the university's mandate as a public service university.
Dr. Kevin F. Yaptenco, manager of the UPLB Fabrication Laboratory, gave an overview of the UPLB SIBOL FabLab and its services and initiatives.
To close the morning program, Dr. Jennifer Marie S. Amparo, director of the Business Affairs Office (BAO), shared the services and initiatives of BAO.
The highlight of the afternoon program was the PATENT-tero game that aimed at letting UPLB constituents and external partners experience the university's technology transfer process.
The team that won the game consisted of Cris Edwin Bonalos and Paul Maghirang of the College of Economics and Management, Von Ryan Ebron of the College of Human Ecology, and Kevin Ocampo of UPM TTBDO. They were awarded tokens, and the event ended with the closing remarks of Dr. Emil John C. Cabrera, director of UPLB-TTBDO.
A recording of the morning program may be viewed on the Facebook page of UPLB TTBDO.