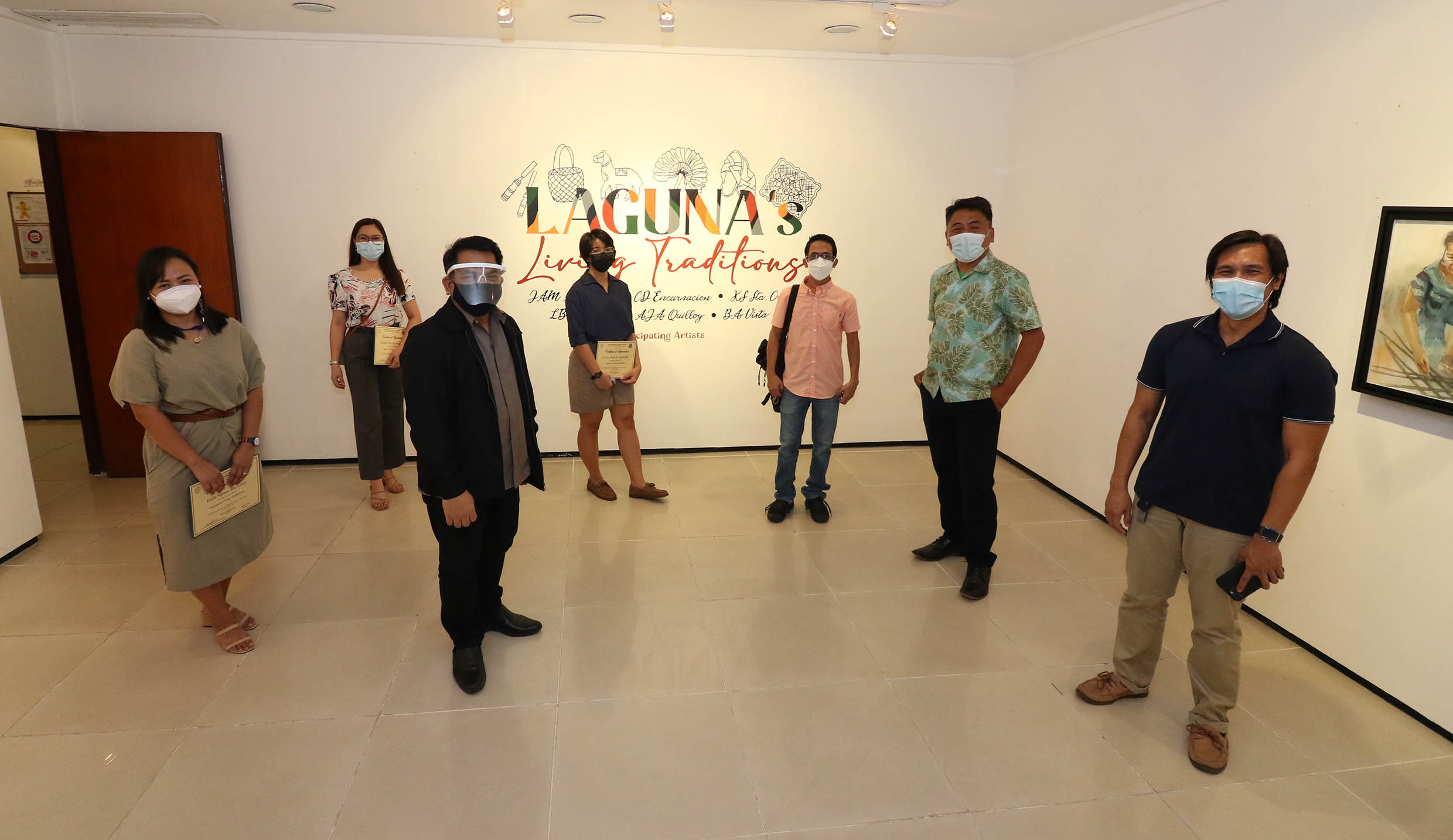 Laguna's traditional crafts featured at OICA exhibit
Laguna's rich cultural heritage inspired the newest paintings now exhibited at UPLB's Sining Makiling Gallery. Aptly titled Laguna's Living Traditions, the exhibit features visual art depicting six traditional crafts from Laguna: wood sculpting, embroidery, fiber weaving, whittling, papier-mâché, and footwear-making.
The exhibit curates work from six Laguna visual artists, namely Karla Sajona-Sta. Cruz, Lito Brion Ballaran, Bernard Vista, Jowee Anne Aguinaldo, Camille Dailo-Encarnacion, and Dr. Antonio Jesus Quilloy, who is also the chair of the Department of Agricultural and Applied Economics at the College of Economics.
Jerry Yapo, director of the Office for Initiatives in Culture and the Arts (OICA), said that the exhibit is held in celebration of May as National Heritage Month and that the theme is inspired by the National Commission for Culture and the Arts' initiative to preserve cultural living traditions.
He also discussed OICA's plan to expand the exhibit in the future to feature the artists in the act of producing their artwork and create an understanding of the context and conditions in which these art forms are made.
He said that providing an exhibit space in universities especially for local artists is important since most galleries in the cities often feature artists from the metro.
The opening ceremony on May 11 was attended by Chancellor Jose V. Camacho, Jr. and Peter Uckung, head of the History, Arts, and Culture Division of the Laguna Tourism Culture and Arts Department.
Laguna's Living Traditions will run until July 9. The exhibit can also be viewed online on OICA's Facebook Page. (Jessa Jael S. Arana)