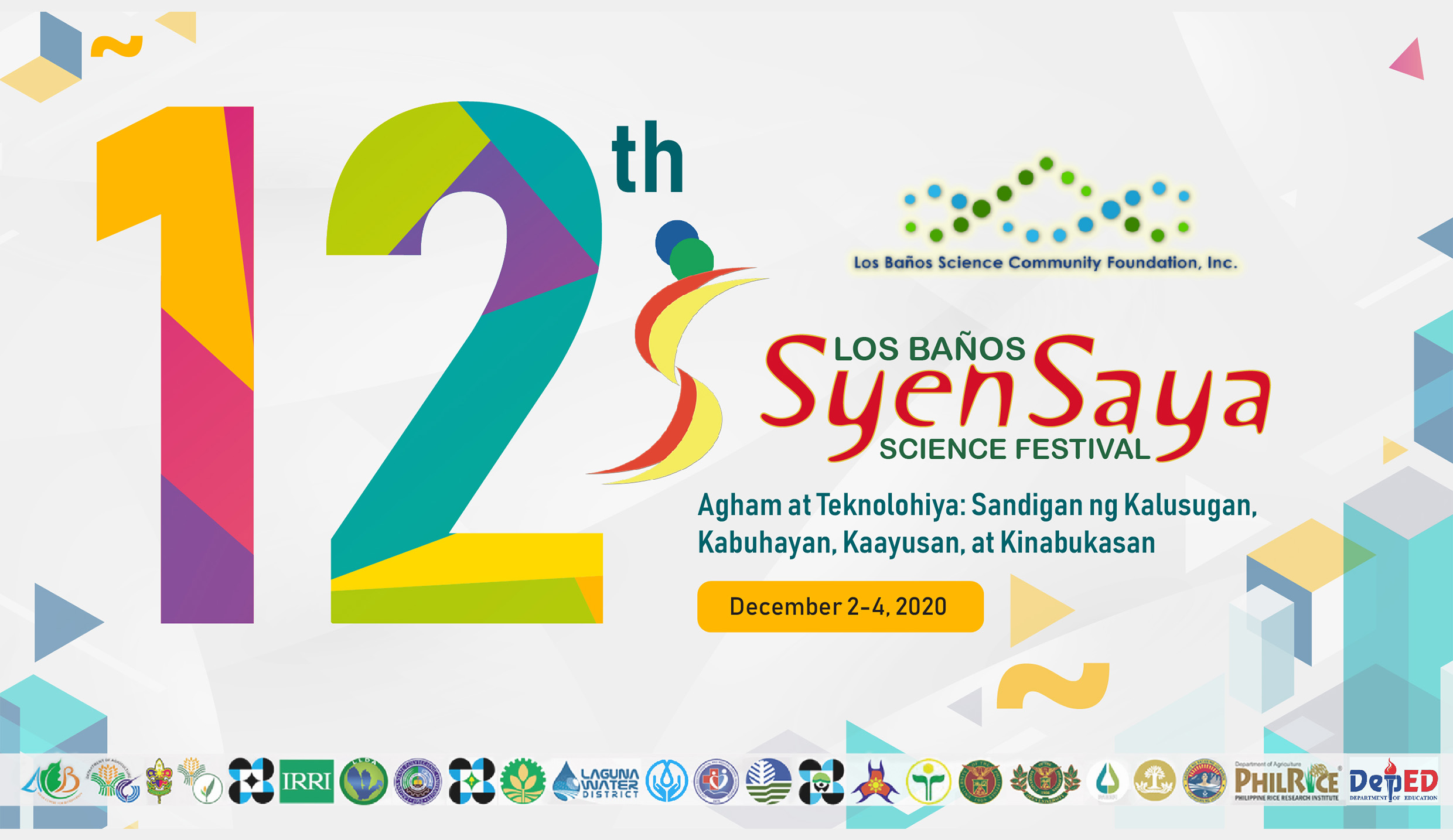 LBSCFI could help inspire next generation of scientists
This year, as it has done in the past, the Los Baños Science Community Foundation, Inc., (LBSCFI) mounted the search for high school students conducting new and innovative projects/models who could be part of the next generation of researchers and scientists.
LBSCFI did this through the recent Youth Science Award, one of the activities held under the 12th Los Baños Science Festival or Syensaya, LBSCFI's celebration of science and technology week.
In this year's search, LBSCFI found two worthy students to be this year's awardees: Carl Adam B. Estacio and Jonsyrill F. Villaran, both from Cardona Science High School in Cardona, Rizal.
The winning science projects are "Bamboo Tiles: An Environment Sustainable Product" and "Comparative Analysis on the Potential of Activated Carbon from Mixed Bamboo (Bambusa blumeana), Coconut (Cocos nucifera) shell and mixed pineapple (Ananas comosus) peel and Cashew (Anacardium occidentale) nuts shell as emission filter." The proponents of both research projects were mentored by Jojimar Julian.
The award recipients were recognized on Dec. 4 via Facebook at the Syensaya Closing Ceremony. The closing ceremony also served as the venue of the turnover of LBSCFI leadership from Dr. Jose V. Camacho Jr., UPLB chancellor, to UP Open University Chancellor Melinda dP. Bandalaria. A new set of LBSCFI officers also took their oath of office during the program.
In her acceptance speech, Chancellor Bandelaria rallied LBSCFI members to continue its regular activities and introduce new ones that are relevant to the call of the present time.
Chancellor Camacho, in his valedictory speech, said that LBSCFI's foremost advocacy has and will always be the propagation of scientific thought and technological advancement.
He enjoined the LBSCFI members to aspire and contribute to creating a community that promotes science and technology and lives in harmony and sustainably with the environment.
Dr. Reynaldo V. Ebora, executive director of the Philippine Council for Agriculture, Aquatic, and Natural Resources Research and Development formally closed Syensaya with a message reminding LBSCFI of how science and technology are requisites to development. "A nation who fails to advance its S&T sector will find it difficult to prosper, thus, activities in the SyenSaya were intended, among others, to create S&T consciousness and interest among the youth and the general populace.
It will be recalled that at the opening program of Syensaya on Dec. 2, Science and Technology Secretary Fortunato Dela Peña congratulated LBSCFI for continuing the tradition of celebrating the science and technology week in its own way, especially in this period of pandemic.
Secretary Dela Peña issued a similar call made by Dr. Ebora in his message ensuring the LBSCFI of readiness for the future.
"We are at the dawn of the so-called Fourth Industrial Revolution. We are here, ready to face the future, "tayo'y makakapagsimula muli taas noo at buo ang loob na magwawagi anumang pagsubok ang dumating sa atin. Alalahanin natin na ang agham at teknolohiya ang sandigan ng ating pag-unlad sa kinabukasan."
(We will start anew with heads held up high, confident that we will triumph over any challenge that will be hurled our way. Let us rest in the assurance that science and technology will spur our country's development.)
One of the highlights of the opening program was the launch of the new LBSCFI website and the Wonderama exhibit. LBSCFI members number 22, among which are LB government units, government, non-government, and people's organizations, and academe.
Another Syensaya highlight this year was the techno forum held on Dec. 3.