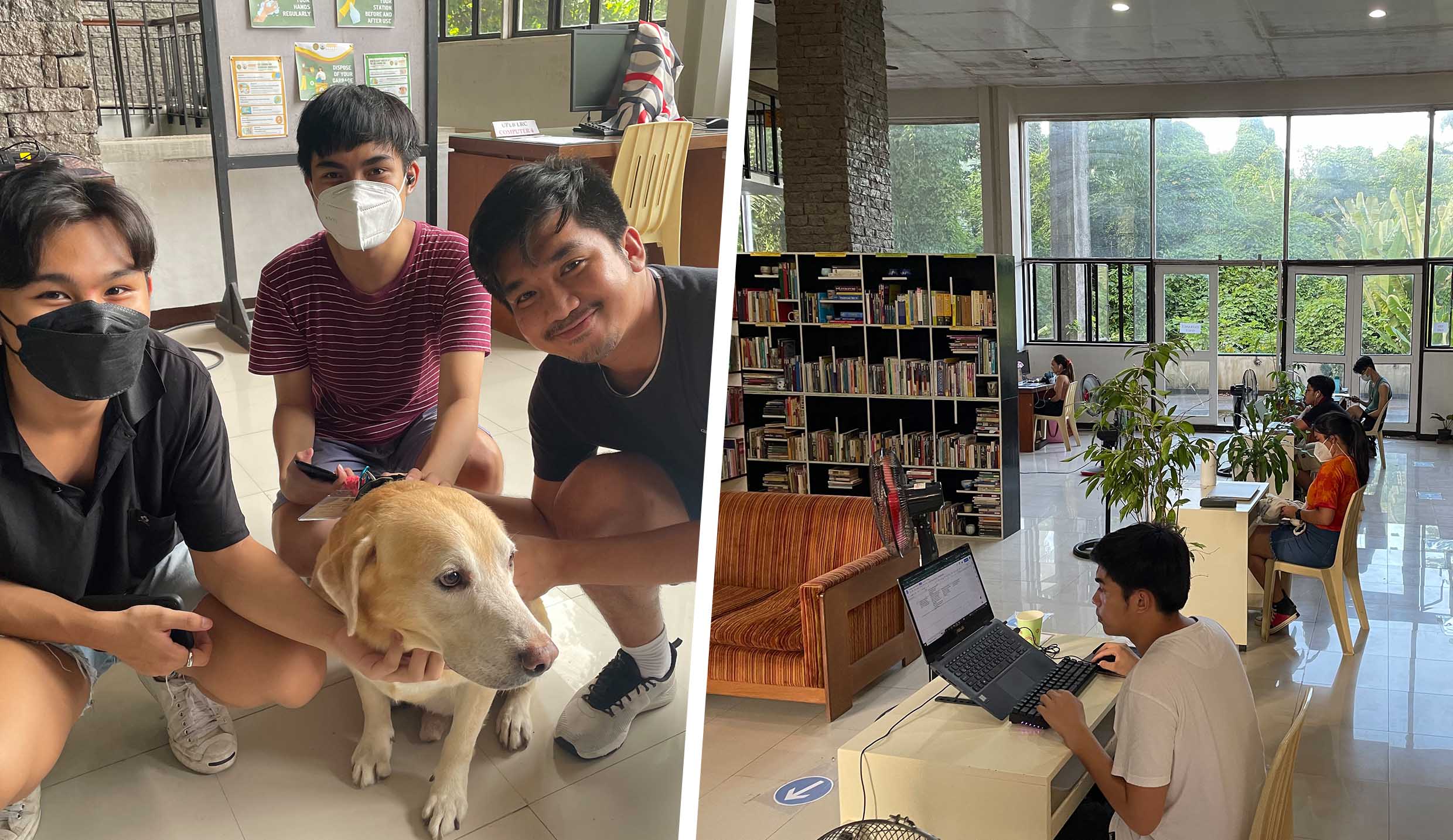 Learning Hub opens 24 hours during students' finals week
The LRC Learning Hub was made available 24 hours a day for the undergraduate and graduate students of UPLB for two weeks from June 6-17. This was in response to the request and initiative of the UPLB University Student Council to make the Learning Hub available during the finals week of the second semester, A.Y. 2021-2022. This aims to provide students secure internet connection, charging plugs, and the necessary equipment to accomplish their academic requirements.
The Learning Resource Center (LRC) together with the different units of the Office of the Vice-Chancellor for Student Affairs (OVCSA) ensured the safe accommodation, comfort, and security of the students during their extended stay in the Student Union (SU) building.
Students were able to maximize the first floor of the SU building and occupied the premises of the learning hub and the lobby where individual tables and power outlets were provided for them. Some students were also able to read the available references in the reading corner of the Learning Hub.
Donations of snacks, coffee, and other student essentials were shared by fellow students, recognized student organizations, fraternities and sororities, alumni, faculty, and other private individuals who extended their support for the students striving to finish their final academic requirements for the semester. The LRC recognized the donors online.
On June 15, through the initiative of the Office of Counseling and Guidance (OCG), a short activity was held entitled, "Paws for a break" wherein students at the Learning Hub interacted with Marley the therapy dog together with his handler Dr. Maria Catalina T. de Luna, director of the UP Professional School for Agriculture and the Environment. This was part of the OCG's animal-assisted intervention program BARKada at CATropa.
The Learning Hub will continue its normal operations from 8am to 5pm starting on June 20. Registration is required to access the Learning Hub. Students may reserve a seat by registering online and are instructed to bring their UPLB ID/Form 5, vaccination card, and LB LAB ID. (Joshua Michael G. Jonas)