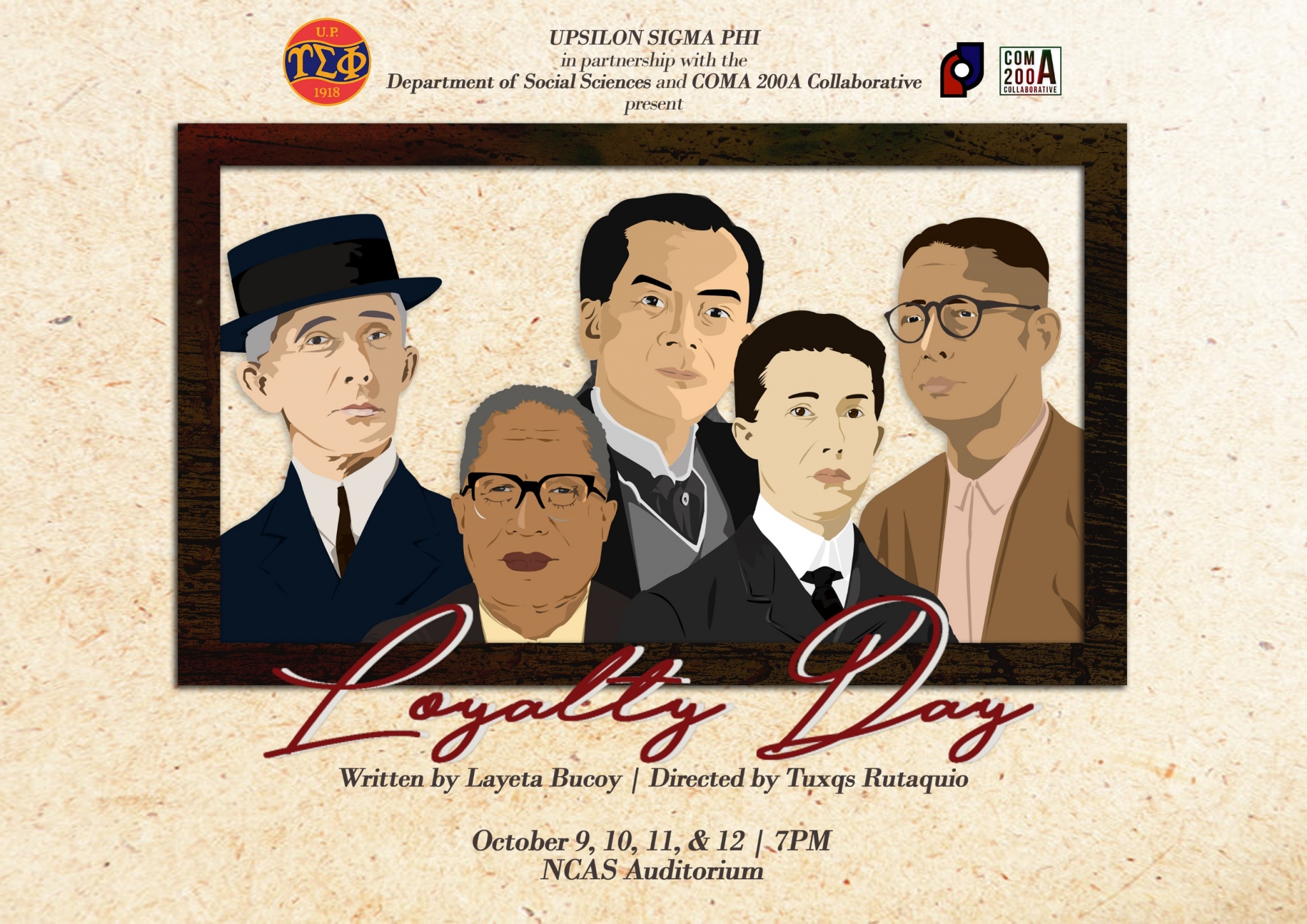 'Loyalty Day' stage play showing on Oct. 9-12
"Loyalty Day" takes the spotlight in the Los Baños' theater scene with an upcoming production of the same title.
The stage play follows the story of five student council members preparing for the 100th Loyalty Day celebration. Along the way, they would reflect on the true essence of the tradition and would rediscover the selfless core of public service.
Loyalty Day dates back to 1918 when the faculty, staff, and students of the then UP College of Agriculture volunteered and enlisted for the Philippine National Guard to fight in the World War I.
Palanca awardee Layeta Bucoy, UP Artist and associate professor at the Department of Humanities-College of Arts and Science wrote the stage play. It is under the direction of Tuxqs Rutaquio, a Philstage Gawad Buhay awardee.
"Loyalty Day" is a collaborative production of the Upsilon Sigma Phi, COMA 200a class, and the Department of Social Sciences-CAS.
It will run from October 9 to 12 at 7PM at the CAS Annex 1 (NCAS) Auditorium. Interested viewers may visit the ticket booth located at CAS Annex 1 or contact Marco at 0908-851-3550. (Rhea Francesca Sison)