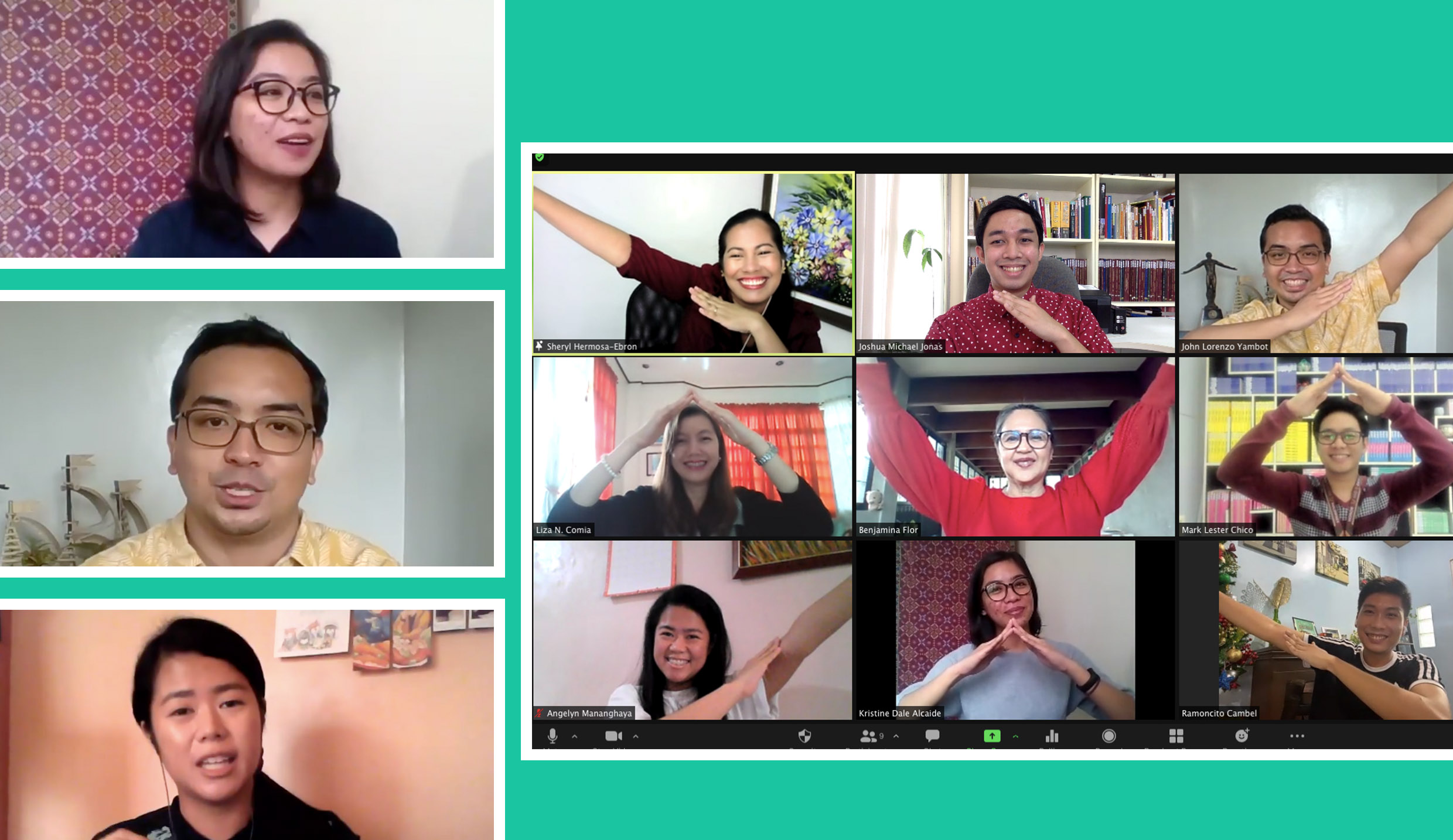 LRC, InStat hold webinar series, "One Stat-at-a-time"
The COVID-19 pandemic may have taken away so much from us but not the opportunities to learn new things or to brush up on the old.
The UPLB Learning Resource Center (LRC), in partnership with the Institute of Statistics (InStat) of the College of Arts and Sciences, is providing such a learning opportunity to students and other interested parties in a webinar series on basic statistical tools and techniques in research that is wittily entitled as "One Stat-at-a-time."
The three webinars in the series are also cast in fun words that refer to complexities of being in (and out) of a relationship, obviously to make it catchy for prospective participants. After all, if the titles are so made, there might be a good chance that the content is equally light in treatment.
The first webinar, held at 9 AM on Nov. 23 and entitled "Move on from your Ex-periment: Basic Experimental Designs," had Kristine Dale R. Alcaide, a faculty member at the InStat.
Before the presentation, Dr. Jean O. Loyola, vice chancellor for academic affairs, gave a message to the participants, gamely referring to and using the analogy in the title.
While acknowledging the difficulties that the participants might be going through with remote learning, she enjoined them to do their best to cope with all its challenges.
She called on all the sectors of the university to always think of the greater good, saying that even if learning might not be sufficient during this time, important lessons can be learned especially from remote learning. "The hardships with remote learning will make us better, stronger persons," VCAA Loyola said.
She urged everyone to take advantage of the learning opportunities that various offices make available online because "it will make you a better person with a better perspective and a wider horizon, with better understanding. Always do your best because it is only when you do your best that you will know yourself better."
The second webinar, entitled "It's NOT Complicated! Analysis of Data From a Single, Two, or More Populations," premiered on Nov. 25. It was presented by Angelyn K. Mananghaya, also a faculty member at InStat.
The third webinar, "Are we CORRELATED?: Relationships Among Variables" happened on Nov. 27 with John Lorenzo A. Yambot, also a faculty member at the UPLB-InStat, as resource person.
LRC has held successful and well-attended webinar series including "G KNB Mag-Online Learning" that talked about tips and lessons to help students prepare for online and remote learning, and "Unplugged" that featured ways to cope with mental health concerns in the middle of the pandemic through art activities and self-reflection.
For those who would like to catch up, the videos of the webinars may be accessed at the LRC Facebook Page and are also uploaded on their Youtube channel. (JMBo)