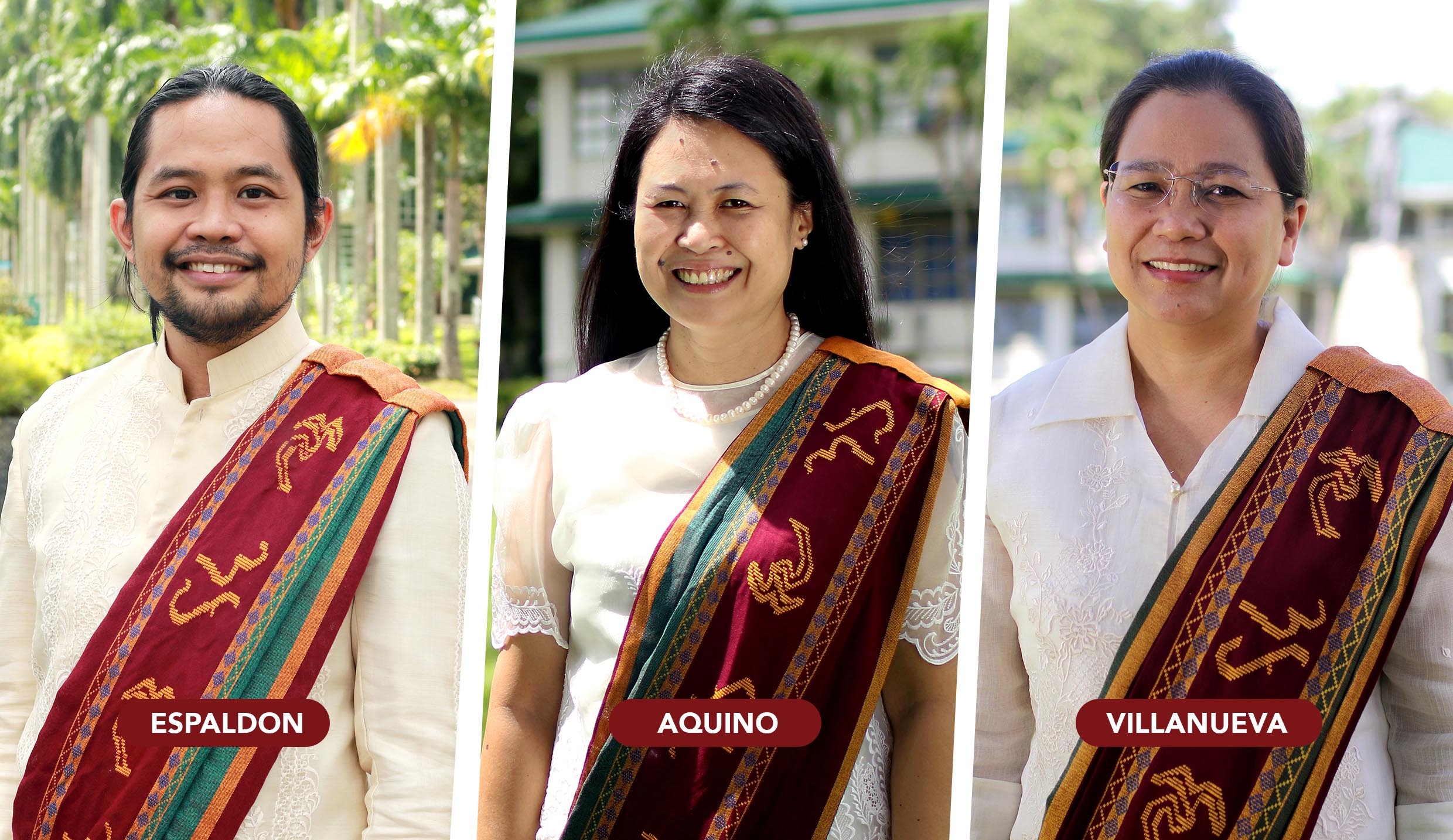 Meet the new heads of Pahinungod, BAO, UHO
UPLB offices handling public service, business affairs, and housing facilities have new heads.
Espaldon is the new Ugnayan ng Pahinungod director
Jose Limbay Lahi O. Espaldon, University Extension Specialist, is the new director of Ugnayan ng Pahinungod effective 10 November 2020. He succeeds Glenn S. Lubugin who served for six years as director.
Ugnayan ng Pahinungod's mandate is to mobilize students, staff, and alumni for volunteer work in underserved communities nationwide, facilitate multi-disciplinary volunteer community services, develop volunteerism as a professional field through research and production of materials for volunteer work and management and nurture a culture of volunteerism in the university and establish linkages.
It aims to enrich UP students' academic preparation and leadership training through engagement in volunteer work in underserved communities.
A brainchild of then UP President Emil Q. Javier, the volunteer corps was established on Feb. 27, 1994 at the 1074th meeting of the UP Board of Regents. Effective June 17, 2019, the administrative supervision of Pahinungod has been transferred from the Office of the Vice Chancellor for Research and Extension to the Office of the Chancellor. Consequently, its director sits in the management committee.
Espaldon headed the community programs of the Ugnayan ng Pahinungod for eight years prior to his appointment as director.
AVC Aquino is the new BAO director
Assistant to the Vice Chancellor for Administration Nanette A. Aquino is the new director of the Business Affairs Office (BAO) succeeding Dr. Cesar B. Quicoy who served as BAO director for six years.
BAO is mandated to provide leadership and direction in managing UPLB's business enterprises and projects such as short and long-term leases of university assets, food concessions, and new income generating projects.
BAO was created on March 3, 1987 through Executive Order No. 3 during the reorganization of the Central Administration. It was originally under the Office of the Chancellor but after several transfers, it is now under the supervision of the Office of the Vice Chancellor for Administration.
Aquino, a faculty member at the Department of Agribusiness Management and Entrepreneurship, is a graduate of Master of Management with major in business management from UPLB. (JPA Aquino)
AVC Villanueva is the new UHO chief
Dr. Benevieve D. Villanueva, assistant to the vice chancellor for community affairs, is going to serve as concurrent chief of the UPLB Housing Office (UHO) succeeding Prof. Zoilo D. Belano Jr. who served as UHO chief for six years.
UHO was created at the 1232nd meeting of the University of the Philippines Board of Regents on May 30, 2008.
UHO's mandate is to manage UPLB's housing facilities efficiently and assist the Chancellor in the creation and implementation of UPLB's rules and regulations concerning university housing.
UHO supervises over 287 housing units, consisting of 256 staff and 32 private units, and regulates the housing occupancy of allied agencies currently on UPLB land.
Villanueva is a university extension specialist and head of technical services at OVCCA. She earned her PhD Extension Education from UPLB.