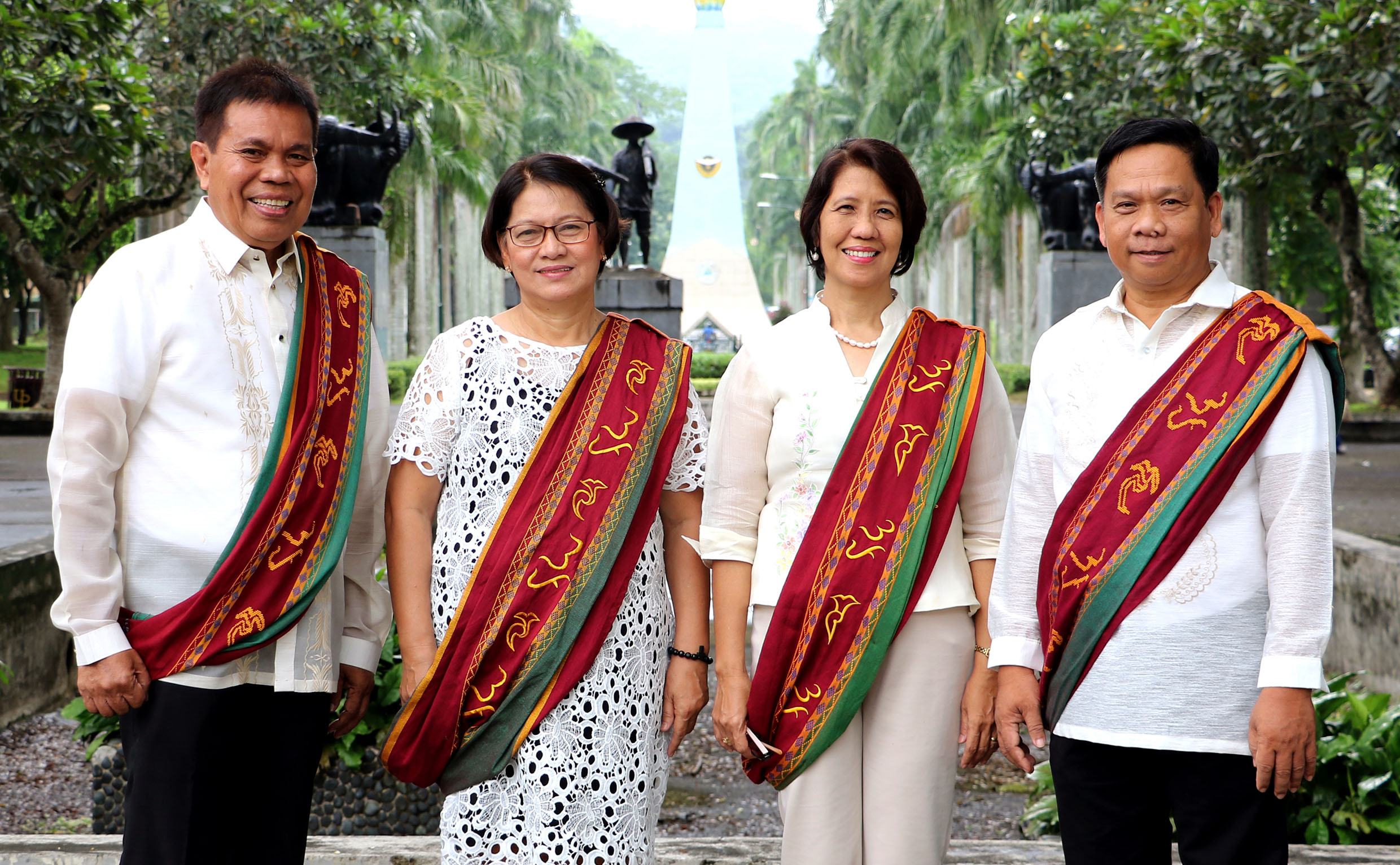 Meet the new, promoted SCS Scientists from UPLB
Four university researchers from UPLB have gained their new and upgraded Scientist titles from the country's Scientific Career System (SCS).
Forester Sofronio C. Camacho, Dr. Olivia P. Damasco, and Dr. Fe M. Dela Cueva joined the august circle as Scientist I, while Mario V. Navasero progressed from Scientist I to Scientist II.
SCS, a joint undertaking of the Civil Service Commission (CSC) and the Department of Science and Technology through the National Academy of Science and Technology, grants the Scientist title and its accompanying benefits to highly qualified and productive scientific personnel in the government.
Scientist Camacho of the Forestry Development Center, College of Forestry and Natural Resources is an expert in forest resources management, forest policy research, social forestry, and remote sensing.
He has 20 scientific articles from ISI and Scopus-indexed and refereed journals and was involved in more than 80 research projects. He has two master's degrees – Remote Sensing from the University of New South Wales, Australia and Forestry from UPLB.
Scientist Damasco and Scientist Dela Cueva are both from the Institute of Plant Breeding, College of Agriculture and Food Science (CAFS-IPB).
Scientist Damasco completed more than 30 researches on tissue culture, in vitro plant genetic conservation, genetic transformation, molecular marker, crop physiology, and non-conventional crop improvement-mutation breeding, among others.
She has more than 30 scientific articles published in ISI and Scopus-indexed and refereed journals and holds a PhD Agriculture (Tissue Culture) from the University of Queensland, Australia.
Scientist Dela Cueva, a plant pathologist, has extensive research background in plant disease resistance and training on plant pathogen detection through nucleic acid- (PCR) and antibody-based (ELISA) techniques.
She published almost 40 scientific articles in ISI and Scopus-indexed and refereed journals, and around 20 completed and on-going researches. She earned her PhD Plant Pathology from UPLB.
Meanwhile, Scientist Navasero, who first became Scientist I in March 2013, is an entomologist at the CAFS-National Crop Protection Center working on insect systematics, biological control, and pest management.
He published more than 30 scientific articles in ISI/Scopus-indexed and refereed journals and has undertaken more than 40 researches.
Scientist Navasero finished his MS Entomology from UPLB. He is a recipient of the 2015 CSC Dangal ng Bayan Award-Regional Level honors.
Their new and upgraded SCS appointments are effective May 17, 2019. They will be officially conferred their Scientist rank during an oath-taking ceremony on Aug. 9 at the Richmonde Hotel in Quezon City.
Sixteen others from UPLB earned the SCS distinction in 2013. (Mark Jayson E. Gloria)
Aligned with our commitment to: