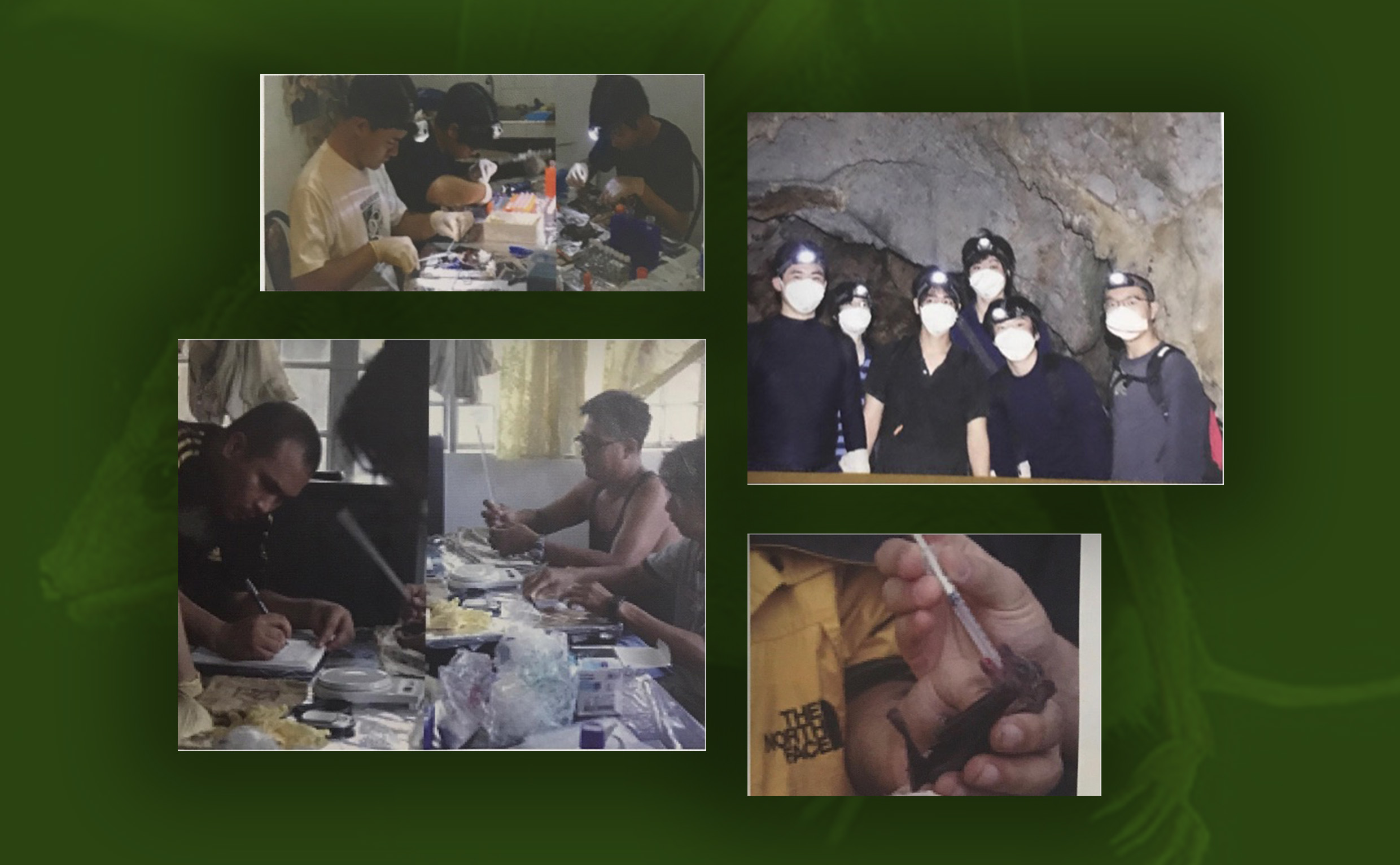 MNH talks about its bat research, biosafety protocols
As the COVID-19 pandemic continues to ravage the world, it becomes clear that one of the most important aspects in fighting it is having correct information.
Knowledge of the virus source, its transmission and the symptoms of disease, and how to avoid contracting and spreading it are all critical in beating COVID-19.
At the webinar series of the Museum of Natural History (MNH) as part of its 44th anniversary celebration on Sept. 29, resource persons talked about their knowledge-based endeavors that are important in understanding and coping with the on-going pandemic.
2017 Outstanding Young Scientist Phillip Alviola, curator for bats and other small mammals, discussed MNH's role in studying bats, believed to be the source of COVID-19.
In his talk entitled "Virus hunters: the role of UPLB MNH in bat virus research in the Philippines," Alviola said that it was during the 2002 SARS outbreak that the relationship between coronaviruses and bats first came to light.
Prompted by this, MNH, alongside the UPLB College of Veterinary Medicine and Institute of Biological Sciences (IBS) worked with scientists from the University of Tokyo in 2007 and formed a team of "virus hunters. This group surveyed various Philippine bat species for viruses.
Alviola, an associate professor at IBS, said that the results of the long-running survey have been fruitful. They have detected new viruses in bat colonies throughout the country, including coronaviruses, hantaviruses, henipaviruses, and poxviruses.
The information that the "virus hunters" found, Alviola noted, could be crucial to making sure that another pandemic like COVID-19 would not happen again in the future.
Alongside expanding the knowledge pool on the virus source, MNH has also been implementing strict biorisk management and biosafety protocols to minimize the risk of infection as the pandemic continues.
This was explained by Dr. Marian De Leon, university researcher and curator of microbial culture collection, in her talk "UPLB MNH biosafety at the forefront: experience in the COVID-19 pandemic."
She stressed that they maintain safety guidelines now that MNH has reopened for visitors who wish to do research. This begins with visitors reading, understanding, and filling out a "plethora" of documents before being allowed to enter the museum.
Dr. De Leon, a certified biosafety officer, said that MNH has also implemented new biosafety protocols with regard the research that they are conducting. All their field works have been suspended, too.
In the meantime, they are in the process of creating manuals on field biosafety standard operating procedures that they will adhere to once field work resumes.
MNH has also put up virtual exhibits and digitized image banks of their collections and specimens, which the museum inaugurated on its virtual anniversary program on Sept. 28. (Albert Geoffred B. Peralta)