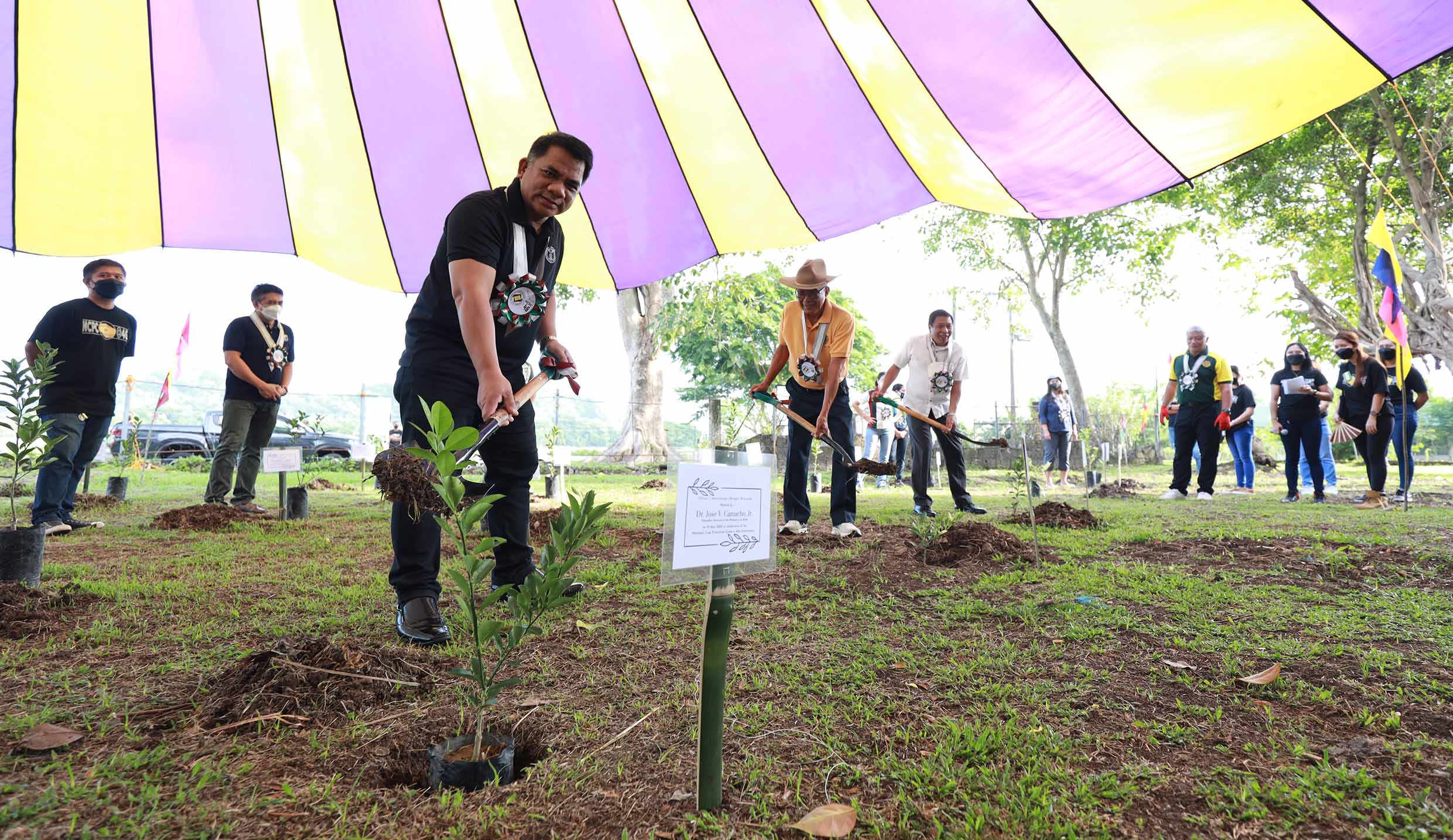 NCPC wraps up 46th anniv with a tree-planting activity
The National Crop Protection Center (NCPC) wrapped up its week-long 46th anniversary celebration with a tree planting activity. With the theme, "Crop Protection Foresight: Braving the Futures of Philippine Pest Management," the last day of the celebration started by planting more than 30 seedlings within the vicinity of NCPC last May 19.
Dr. Barbara L. Caoili, director of NCPC, said in her opening remarks that she hopes that the center can contribute to improving the lives of the Filipino people through sustainable and resilient food systems. Dr. Caoili said that just like the tree planting activity, even if the results of these efforts are not immediately visible, she hopes that these will have long-term and sustainable impacts on the community and the agricultural industry in general.
She also expressed gratitude towards NCPC's partner units and institutions outside the university and the experts and hardworking personnel who have worked with the center.
Chancellor Jose V. Camacho, Jr. likewise praised NCPC for its optimism. In his message, Chancellor Camacho shared how NCPC was one of his inspirations in his vision for future-proofing UPLB and that without vision, people will perish. He also complimented NCPC's chosen theme for the celebration, focusing on foresight, future thinking, and creating a future-proof UPLB.
Albeit virtually, Dr. William D. Dar, secretary of the Department of Agriculture, made an appearance during the celebration. In a recorded video message, Dr. Dar recognized NCPC's contributions to UPLB's efforts to promote national food security and agricultural sustainability through effective pest management.
Joining the celebration were Dr. Elpidio M. Agbisit, Jr., dean of the College of Agriculture and Food Science; Dr. Nathaniel C. Bantayan, vice chancellor for research and extension; National Scientist Dr. Emil Q. Javier; Dr. Enrico P. Supangco, director of the UPLB Foundation Inc.; Dr. Romulo G. Davide, former NCPC director, and other institute directors under CAFS. (KEAraguas)