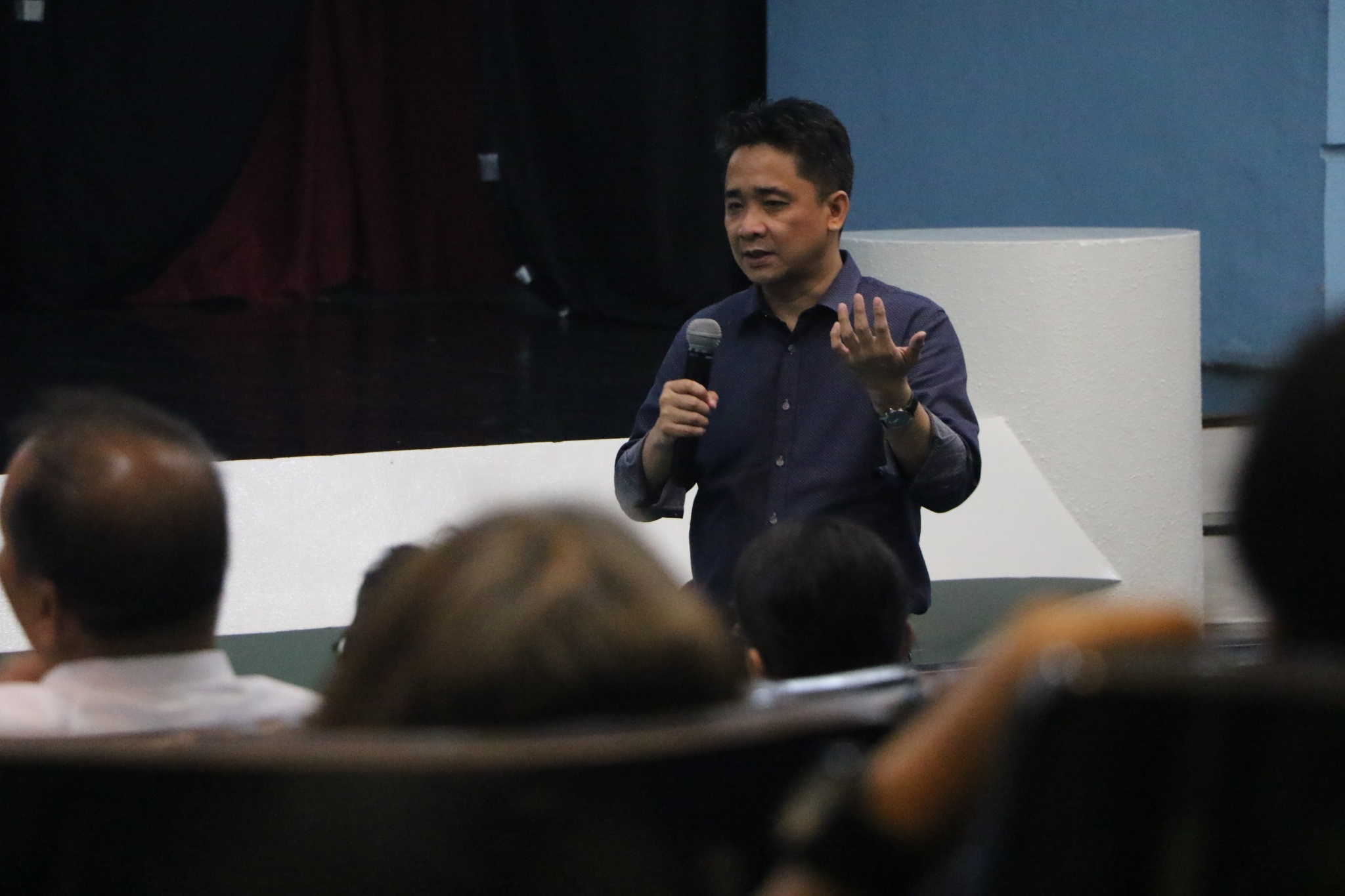 NEDA official lectures on PH project evaluation
A special lecture offered insights into the National Project Evaluation System of the Philippines and Build, Build, Build, one of the current administration's flagship programs.
Roderick M. Planta, assistant secretary of the National Economic Development Authority (NEDA), discussed the project evaluation process for these infrastructure projects to UPLB graduate students at the 43rd Talakayan Series on Environment and Development held at the REDREC Auditorium on May 20.
According to Planta, project proposals under Build, Build, Build go through multiple levels of evaluation before reaching the NEDA Board.
This is in response to difficulties in infrastructure projects observed in the past, such as fragmented institutional structure, project planning and preparation, policy coordination, and poor project execution due to changes in project costs and scope.
Under this practice, Planta said that projects are first coordinated with the Investment Coordination Committee (ICC) Secretariat, where it will be evaluated by the ICC-Technical Board and later endorsed to the ICC-Cabinet Committee. Afterwards, these are forwarded to the NEDA Board for confirmation.
Throughout its evaluation, project proposals are subjected to various analyses and feasibility studies to examine project implications in various aspects before its execution.
Planta said that government agencies work together to study if the project will effectively serve its target stakeholders and if the project presents the most efficient way of solving a problem in the situation without negatively affecting other factors.
They also check if the proponent is capable of implementing the project in terms of its mandate and institutional structure and if the means to implement it will be effective. 
Risk analysis, Planta added, is also conducted to simulate probable future scenarios in the area where the project will be constructed. If necessary, amendments are recommended according to the evaluation of the ICC.
Planta said that Build, Build, Build hopes to bridge infrastructure gaps, particularly in the provinces, to encourage growth and development in the whole country.
The School of Environmental Science and Management, College of Arts and Sciences, College of Economics and Management, and the UPLB Environmental Science Society organized the Talakayan Series. (Jessa Jael S. Arana)