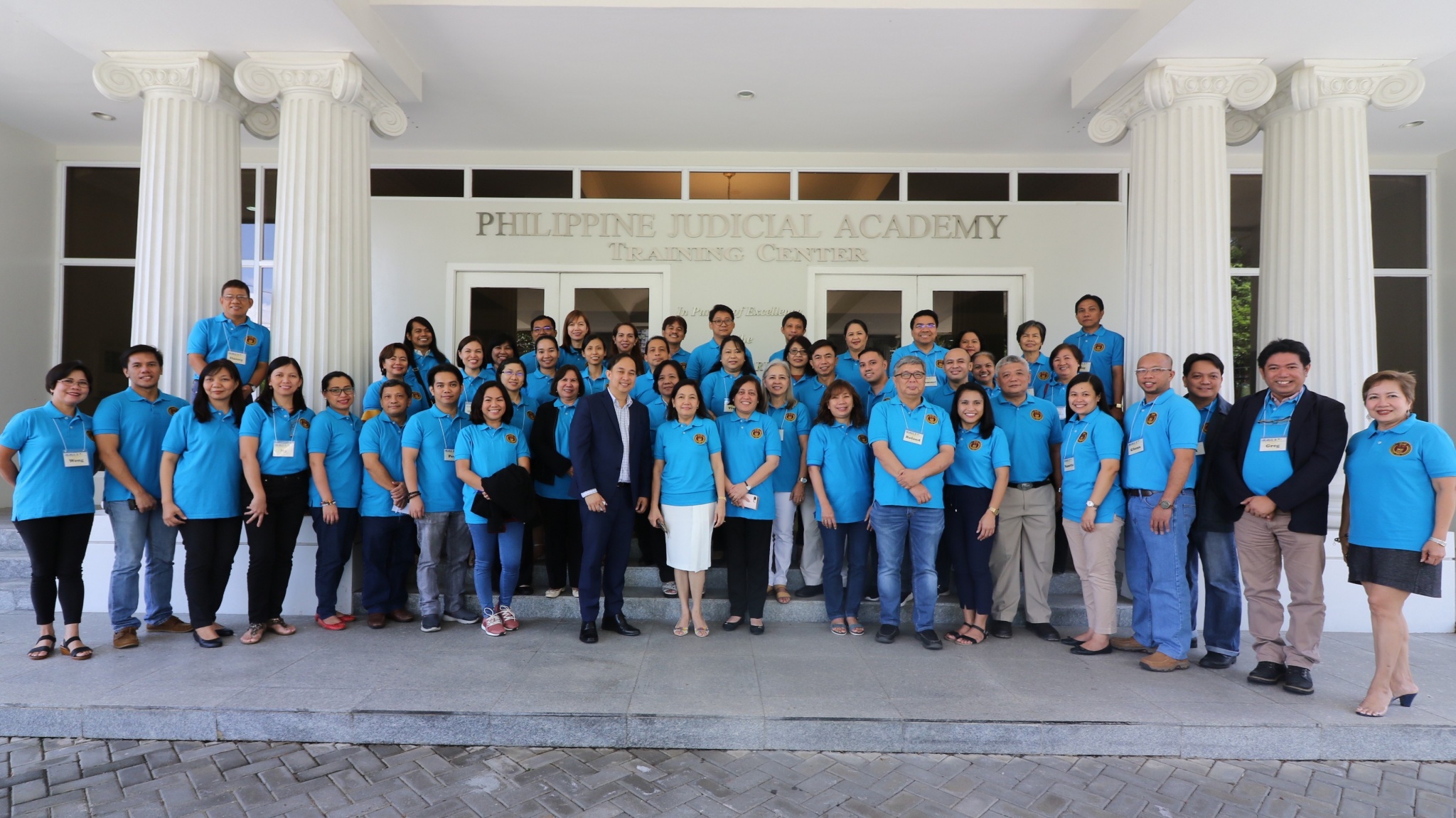 New batch of administrators joins HEADS 2
Discussions about the Fourth Industrial Revolution (FIRe) and its relevance to the university fired up the opening session of UPLB's 2nd Higher Education Administrators' Development Seminar (HEADS 2) on July 3 at the PHILJA Training Center in Tagaytay City.
Dr. Christopher Monterola, professor at the Asian Institute of Management (AIM), discussed the need to prepare students for the changing business and working landscapes that have resulted from the FIRe to around 50 administrator-participants.
With the emergence of artificial intelligence and cloud computing, Dr. Monterola said that new enterprises have emerged and many companies have lived shorter.
He identified data-driven technology enterprises as among the world's leading companies and noted that new skills, like technology designing and programming and systems analysis and evaluation will be in demand in the job market by 2022.
All these things, he said, should be considered in the education of UPLB students, who will join the workforce soon.
"Because of big data, bigger storage, and very powerful computers, nagkakaroon ng change. New paradigms and new business models are being developed," he added.
Dr. Monterola, who heads AIM's Aboitiz School of Innovation, Technology and Entrepreneurship, also encouraged UPLB to pursue data science and digital transformation.
Chancellor Fernando C. Sanchez, Jr., in his welcome remarks that Dr. Portia G. Lapitan, vice chancellor for academic affairs, delivered, reiterated his commitment to pursue UPLB's agenda within the framework of FIRe.
"UPLB must come to grips with Industry 4.0, embracing technologies and knowledge that help us realize our vision of being a globally competitive graduate and research university contributing to national development, while critically interrogating its impact and implications in society," he said.
The second session of HEADS 2 shifted to academic freedom and ethics, which Dr. Maria Serena Diokno, history professor at UP Diliman and former vice president for academic affairs of UP, headlined.
Dr. Diokno shed light on the intellectual engagement and redress and due process that UP faculty can pursue under the aegis of academic freedom. She also discussed the actions that do not fall under academic freedom.
She also talked about ethics in the classroom, in relating with colleagues and staff, in administration, in research, and in practicing one's profession and discipline.
During the open forum, Dr. Diokno gave pieces of advice on how to deal with different circumstances in teaching, administration, and other academic matters.
The Office of the Vice Chancellor for Academic Affairs organizes HEADS 2. The seminar will run until July 4.