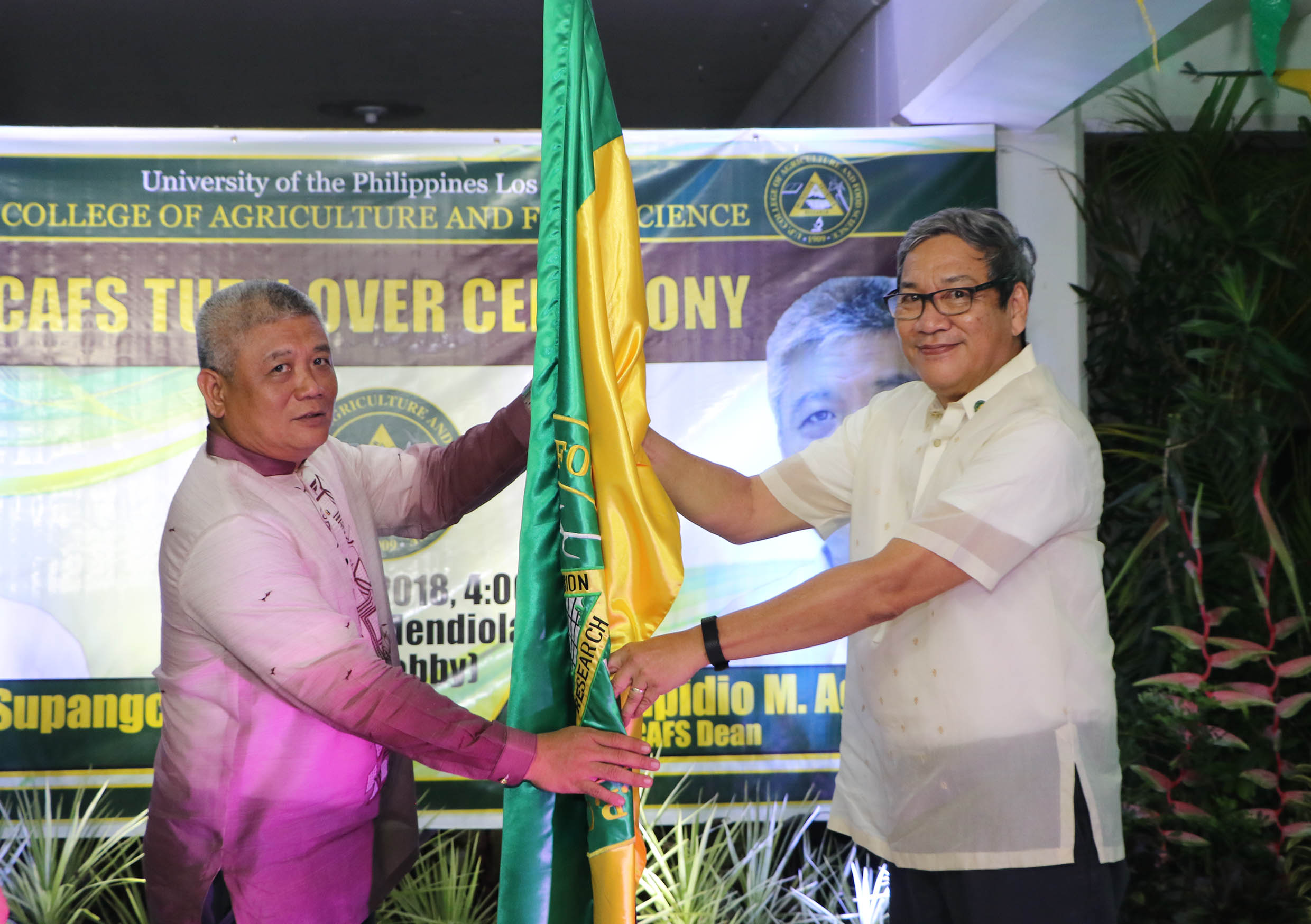 New CAFS dean aims for food security, stronger agri
The College of Agriculture and Food Science (CAFS) officially welcomed its 16th dean during a turn over ceremony held in time for the Centennial Loyalty Day on Oct. 10 at the lobby of the NB Mendiola Hall.
Dr. Elpidio M. Agbisit, Jr., associate professor and former director of the Institute of Animal Science, succeeds Dr. Enrico P. Supangco to the deanship of UPLB's oldest college.
Dr. Agbisit, Jr., in his acceptance speech, encouraged CAFS to direct the nation towards food productivity and security.
"Together, let us all play our roles as educators, researchers, and administrators to affect positive change. Let us cultivate an army whose principal priority is for the development of a strong agricultural sector and industry," he said.
Chancellor Fernando C. Sanchez, Jr., in a message to the new CAFS dean, advised him to look into the college's past before moving forward.
"Let's take a good look at the programs and projects put forth by previous deans as inspiration for what and where we can further take CAFS in the near future," Chancellor Sanchez said.
Dr. Agbisit, Jr.'s term is effective from Sept. 27, 2018 to Sept. 26, 2021.
Joining Dr. Agbisit in the new CAFS administration is Dr. Adeliza A. Dorado, associate professor at the Institute of Food Science and Technology, as associate dean for instruction. (John Glen S. Sarol)