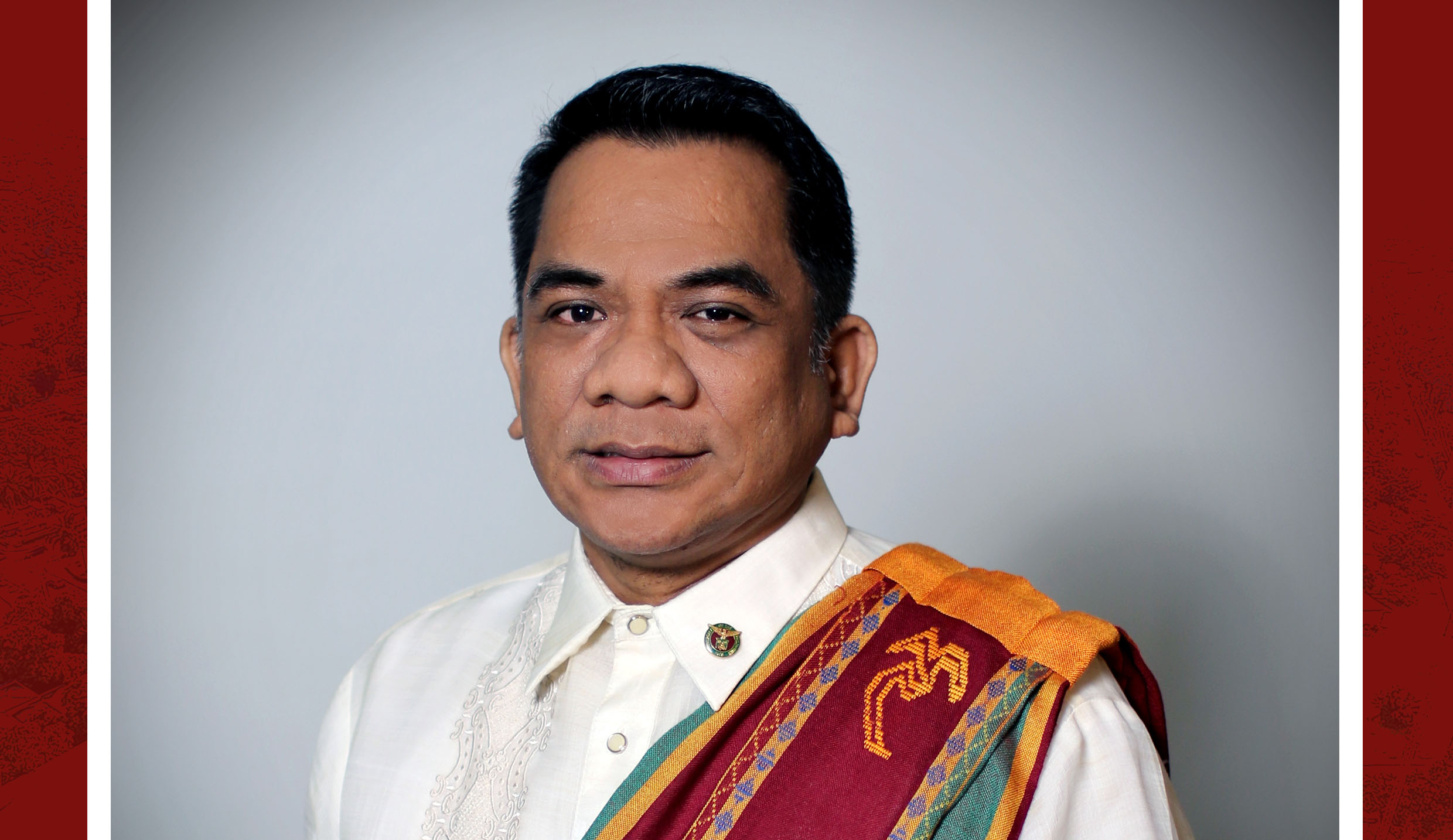 New chancellor envisions to "future-proof" UPLB
As UPLB continues to brave the challenges of the COVID-19 pandemic, it welcomes a new administration that is geared towards "future-proofing" the university to guard against similar disruptive events.
Dr. Jose V. Camacho, Jr., UPLB's new chancellor, will be at the helm of these efforts as the university pursues its mandates in instruction, research, extension, and national development in the next three years with the goals of minimizing the impacts of future events on the university's activities and pursuing the overall wellbeing of its constituents.
This will entail developing and implementing methods and approaches that will enable the university to overcome current challenges and prepare for those it will encounter in the future. To achieve this vision, Chancellor Camacho anchors his strategies on UPLB's human capital, an approach reflective of his social science background.
"Our inspiration and at the heart of our plans are our students, faculty and staff, our alumni and stakeholders and the betterment of our Filipino people. We will be unified by our values and pride of place where we all can do great things for our university, our community and our country," he said.
Under this banner, UPLB's new administration is focused on ensuring the safety and wellbeing of its constituents and enabling them so that they can participate in achieving the university's goals of implementing future-proof systems in learning and instruction, research, public service, and global engagement.
This overall strategy puts prominence on effective communication, collaboration, and "malasakit" or compassion.
Chancellor Camacho aims to sustain the multisectoral support that he was able to draw from UPLB students, staff, and alumni during his term through this strategy.
Prior to his being elected as UPLB's top administrator, Chancellor Camacho has served the university for over 30 years. His first administrative position was the chairmanship of the Department of Economics at the College of Economics and Management (CEM) from 2001 to 2004. He later became CEM's associate dean from 2007 to 2012, after which he served three terms as the dean of the UPLB Graduate School from 2012 to 2020.
He has spent a large part of his life at UPLB, beginning as one of the pioneering students of the BS Economics program in 1986. He attained his masters degree in Economics of Development at the Erasmus University International Institute of Social Studies at The Hague, Netherlands, and finished his doctoral degree in Economics at the Graduate School of Economics at Kyoto University, Japan.
Chancellor Camacho began his term on Nov. 1, 2020 after being appointed by the UP Board of Regents on their 1354th meeting on Sept. 24. He will be officially inaugurated as the 10th chancellor of UPLB on Nov. 4. (Jessa Jael S. Arana)