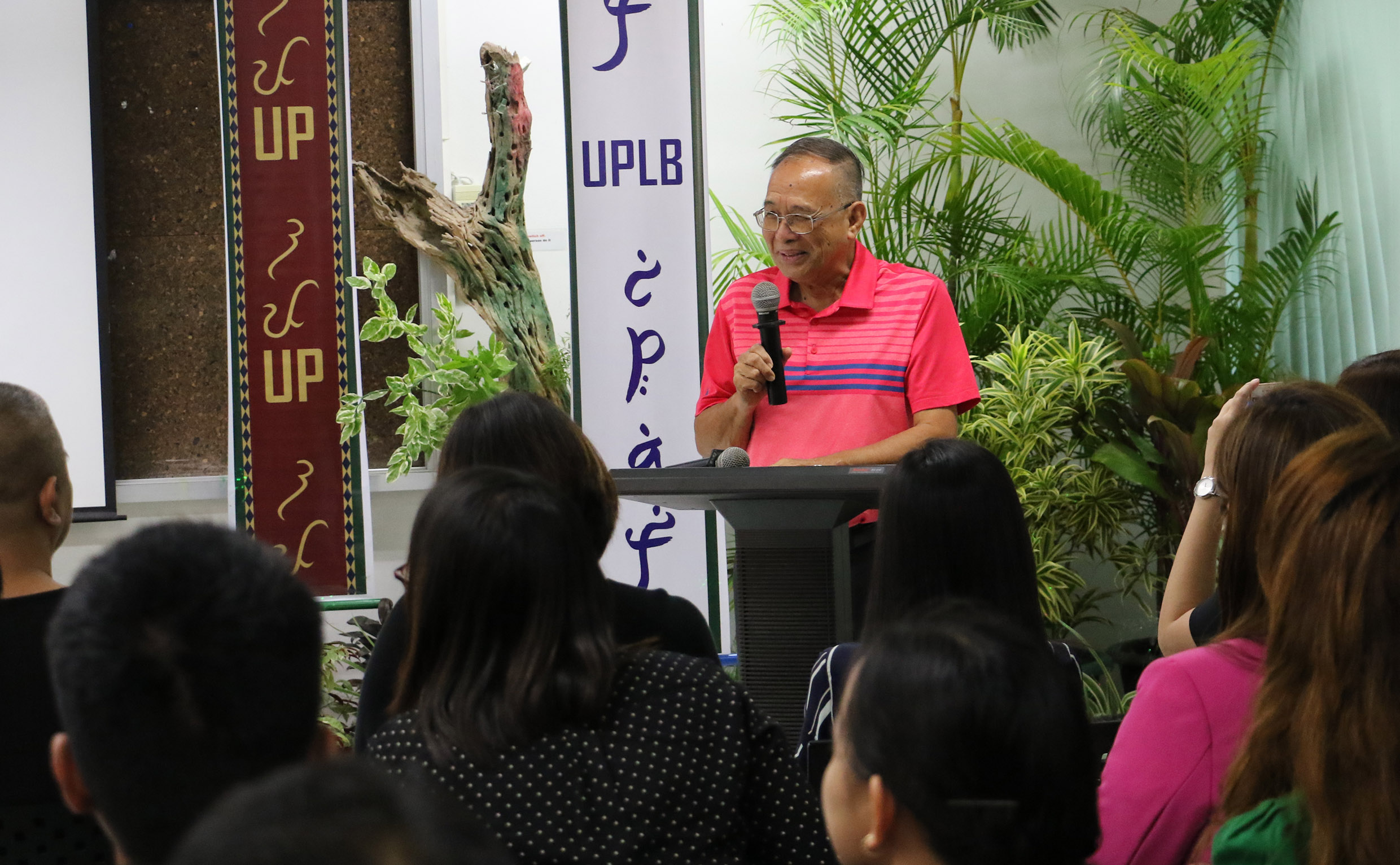 NS Javier reiterates CPAf's 'raison d'être'
"The reasons for being of the College of Public Affairs and Development (CPAf) before are still the same reasons that we face now."
This, National Scientist Emil Q. Javier said, during the 22nd anniversary of the college on Jan. 29 held at CPAf Rooms 303-304.
National Scientist Javier reminded the CPAf constituents of their continuing responsibility and capability to assist the local government units (LGUs) in the delivery of basic services and to help empower farmers and beneficiaries of agrarian reform, the very reasons why CPAf was created during his term as UP president (1993-1999).
"There is a recurring need for human resource development in the LGUs so that [they] can deliver the services to the people. And we in the university can play that catalytic role," he said, as he recalled how the Local Government Code of 1991 motivated his then administration to build the college, with Dr. Ruben Villareal as UPLB chancellor.
National Scientist Javier emphasized that with UPLB's expertise in land use planning, watershed management, communal irrigation management, computerization, and tax mapping, among others, CPAf, with partner colleges, is in the position to help LGUs.
Among the country's LGUs, he specified those under the recently created Bangsamoro Autonomous Region in Muslim Mindanao as potential partners.
"There are a lot of opportunities that we can look at and explore so that we can deliver those services through the LGUs, which are arms of government closest to the people," he said.
The "Father of CPAf," as he was referred to by Dean Rolando Bello, also highlighted the college's role in helping declare victory in agrarian reform with its research and extension capabilities. He also articulated his overall recommendations to uplift the lives of agrarian reform beneficiaries and farmers in the country.
"The better solution is [for] those undivided agrarian reform lands [to be] organized into a corporation and a joint venture with investors. And the member-beneficiaries become employees of the corporation [with] legal wages [and] are co-owners, so [sa] lahat ng kita meron silang dividends," National Scientist Javier offered.
He also suggested to them to help and coach farmers in creating and enriching their cooperatives. He also proposed involving farmers in contract growing where farmers will enter into agreements with integrators.
The latter will supply the seeds, breeding stock, fertilizers, feed, and medicines to the farmers. Come harvest time, the integrators will pay the farmers' products at a fair price.
After his message, National Scientist Javier and Dean Bello took part in the recognition ceremonies for seven outstanding personnel and five retirees of the college.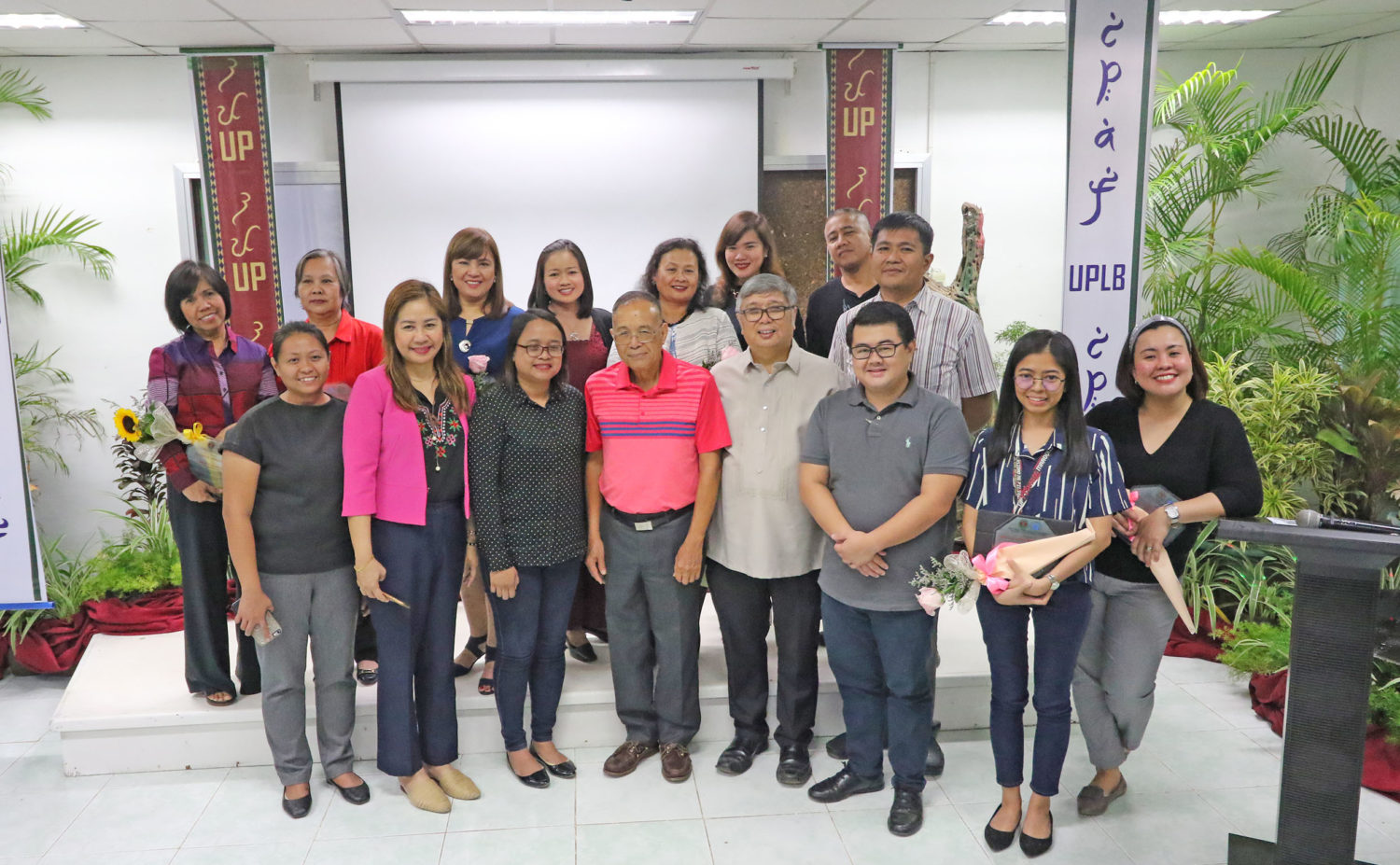 Dr. Merlyne Paunlagui and Dr. Ruth Ortega-Dela Cruz were named as outstanding faculty researcher and teacher, respectively.
Maria Francesca Tan and Dhanicca Amor Domingo obtained the outstanding researcher honors for senior and junior categories, respectively; while Dr. Eileen Lorena Mamino received the outstanding extensionist trophy.
Outstanding administrative personnel awards were given to Anna Karizza Lim-Punzalan (office personnel) and Orlando Felisimino, Jr. (blue collar personnel).
Meanwhile, the retirees were researchers Agnes Chupungco, Dulce Elazegui, and Francisca Tan, and administrative aides Adelaida Cosa and Ernesto Del Rosario. (Mark Jayson E. Gloria)
---