"OCG Cares' Kumustahan" ensures psychosocial support to UPLB students in the midst of COVID-19 pandemic
Apart from being a health crisis, the COVID-19 pandemic, is also a psychosocial crisis.
The disease itself and the consequent Enhanced Community Quarantine (ECQ) have brought about major and abrupt changes in people's daily routine and disposition, compromising their mental and psychosocial well-being.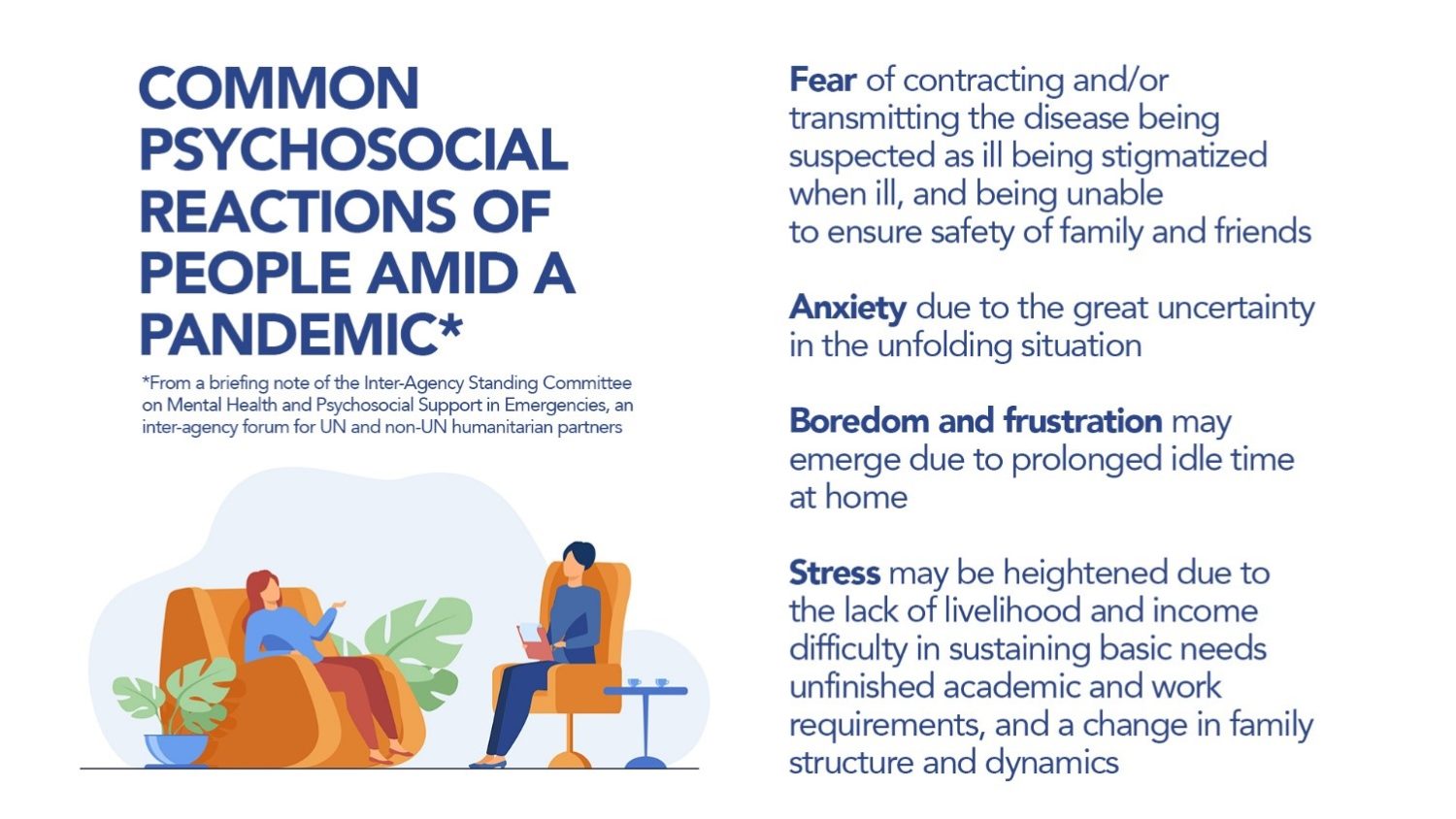 To help students with their psychosocial needs despite the ECQ, the Office of Counseling and Guidance (OCG) of the Office of the Vice Chancellor for Student Affairs (OVCSA) implemented an online means of consultation through its program "OCG Cares' Kumustahan."
Through this program, students may get psychosocial support through https://web.facebook.com/ocgosa/, where a Guidance Services Specialist (GSS) awaits to respond to the students' needs.
The program is available for UPLB students from Mondays to Saturdays with the assigned GSS conducting the initial assessment and the student's present situation, obtaining some basic information, and later referring the student to a guidance counselor.
"OCG Cares' Kumustahan" helps students who are stranded in their dormitories or apartments to cope with the feelings of boredom, isolation, frustration, loss of freedom, physical inactivity, and other psychological problems.
The GSS communicates with the students through teleconsultations such as chat, text, and call sessions to assist them and facilitate in clarifying their feelings, releasing their emotions, and understanding themselves better.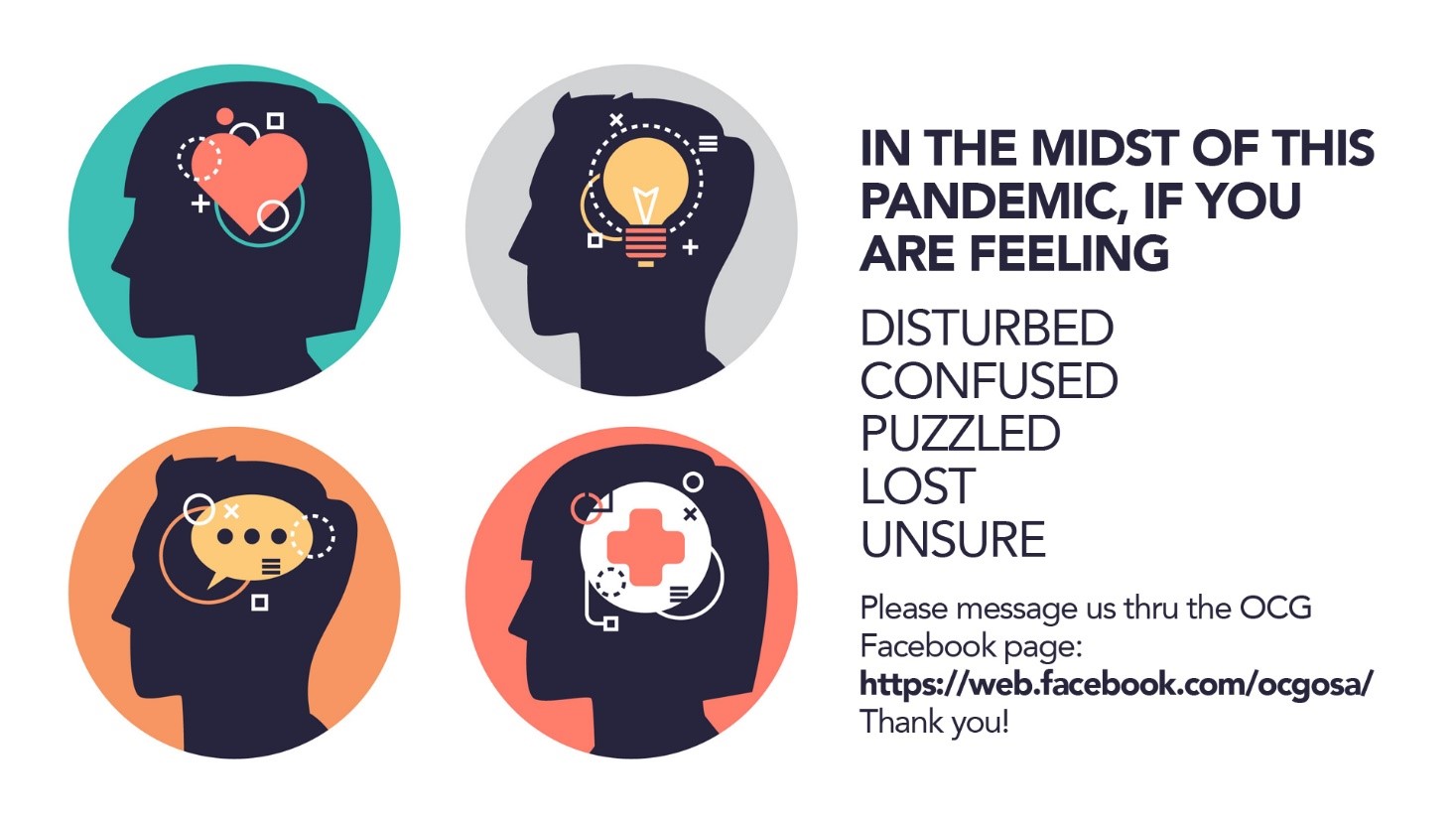 They find ways for the students to take care of their own mental health through doing home workout ideas or hobbies; appreciating the value of staying connected with their family and friends during quarantine; and creating their own to-do list of what they like to accomplish and look forward to each day.
The GSS may also help students go through relaxation techniques or breathing exercises.
Students with pre-existing mental health concerns are advised to continue their existing treatment and those who need psychiatric services are referred to the University Health Services (UHS) or linked to private institutions.
The GSS follows up and monitors the students, making sure to strictly abide by rules to maintain the students' privacy and confidentiality.
The OCG also uses social media platforms to share mental health care tips, COVID-19 ECQ protocols, and updates about programs of the OVCSA and related units with the students.
In this time of a pandemic where physical distance is essential, a caring and compassionate community is direly needed.
This is exactly what "OCG Cares' Kumustahan" aims to provide until such time that the crisis situation has stabilized and some degree of normalcy in the students' daily lives has returned. (Text by Janett Dolor & Nephtaly Joel Botor and infographics by John Glen Sarol)
Aligned with our commitment to: