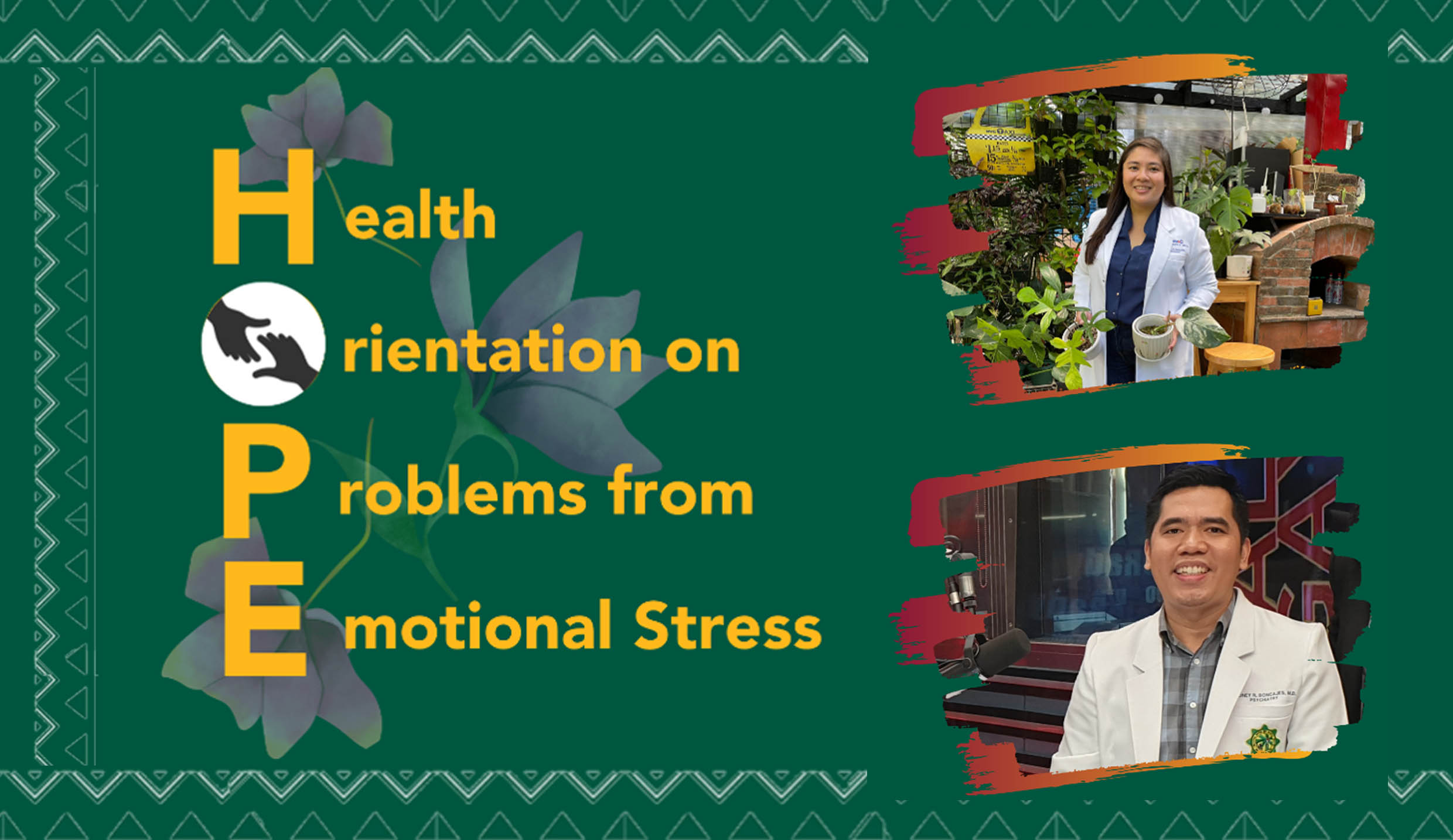 OCG organizes HOPE V: A forum on depression and suicide
The UPLB Office of the Vice Chancellor for Student Affairs (OVCSA), through the Office of Counseling and Guidance (OCG), conducted the 5th university-wide forum on depression and suicide entitled "Health Orientation on Problems from Emotional Stress (HOPE V)" on Oct. 25 and 29 via virtual conferencing and Facebook livestreaming.
HOPE V is a two-part webinar series with the theme "Of Mental Health in an Unequal World," organized in line with the celebration of the National Mental Health Week, consistent with OCG's mandate to provide programs and services that empower students in meeting their emotional and psychosocial needs.
The event was attended by 1,000 participants, including students, faculty, REPS, and staff of UPLB, and from other schools and organizations.
Vice Chancellor Janette Silva said in her welcome remarks delivered during the program that webinars such as this help the participants to be more passionate, and caring to others and especially to themselves. VC Silva reminded the participants, "magpahinga kung kinakailangan, para makapagpatuloy."
Chancellor Jose Camacho, Jr., who gave an inspirational message, articulated that it is critical to discuss mental health to raise further awareness and understanding of it as a global concern.
Chancellor Camacho encouraged the participants to listen and have an insightful forum. He enjoined them, "together, let us stop the stigma associated with mental health."
HOPE V resource speakers were Dr. Rodney Boncajes for the first series and Dr. Alexandra Jean Palis for the second series. Their discussion centered around promoting awareness of mental health concerns and of providing intervention to combat these issues.
Dr. Boncajes, Medical Specialist III and head of the Community-Based Capacity Building and Training Unit of the National Center for Mental Health, discussed community-based mental health services.
He highlighted the importance of providing mental health services at the community level, drawing from his experience as once part of the Doctor to the Barrios Program.
Dr. Palis, University Psychiatrist, discussed mental health and self-care in the pandemic. She explained the different stressors brought by the pandemic and gave self-care tips to the participants that can help them to be physically and mentally healthy. (Angel Junice Lumba and Wella Josel Mejia)