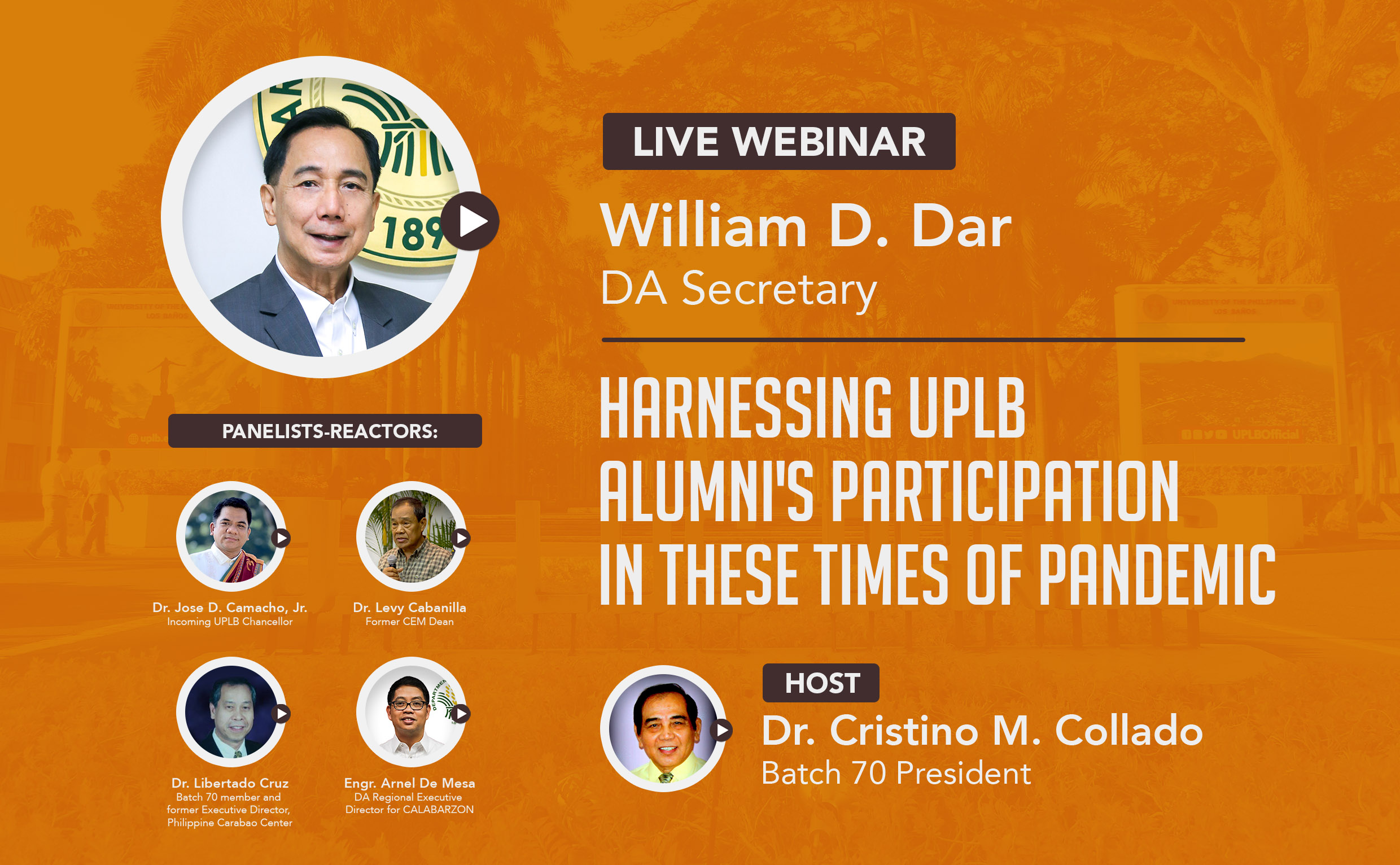 Oct 6 webinar on alumni participation vs COVID-19 part of UPLB LD celebration
As the date for the UPLB tradition of Loyalty Day draws closer, the webinars that are part of the event's virtual celebration are ongoing. One such webinar will be held on Tuesday, October 6, 2020, at 3PM in the afternoon.
The webinar, entitled "Harnessing UPLB Alumni's Participation in these Times of Pandemic" will feature Agriculture Secretary William D. Dar. It will be hosted by Dr. Cristino M. Collado, president of UPLB Alumni Batch '70.
Included as panelists will be UPLB professor of economics and incoming and 10th chancellor of UPLB, Dr. Jose D. Camacho Jr.; former dean of the UPLB College of Economics, Dr. Levy Cabanilla; member of UPLB Batch '70 and former executive director of the Philippine Carabao Center, Dr. Libertado Cruz; and regional executive director for CALABARZON of the Department of Agriculture, Engr. Arnel De Mesa.
The webinar is the fourth in a series of online talks featured in the traditional UPLB Loyalty Day celebrations this year, which could not be carried out the way it has been celebrated in the past years due to the pandemic.
The webinar will be hosted on the online platform Zoom. Interested webinar participants may join the webinar at the appointed time using the link https://up-edu.zoom.us/j/89255972707 and with the passcode Batch1970.