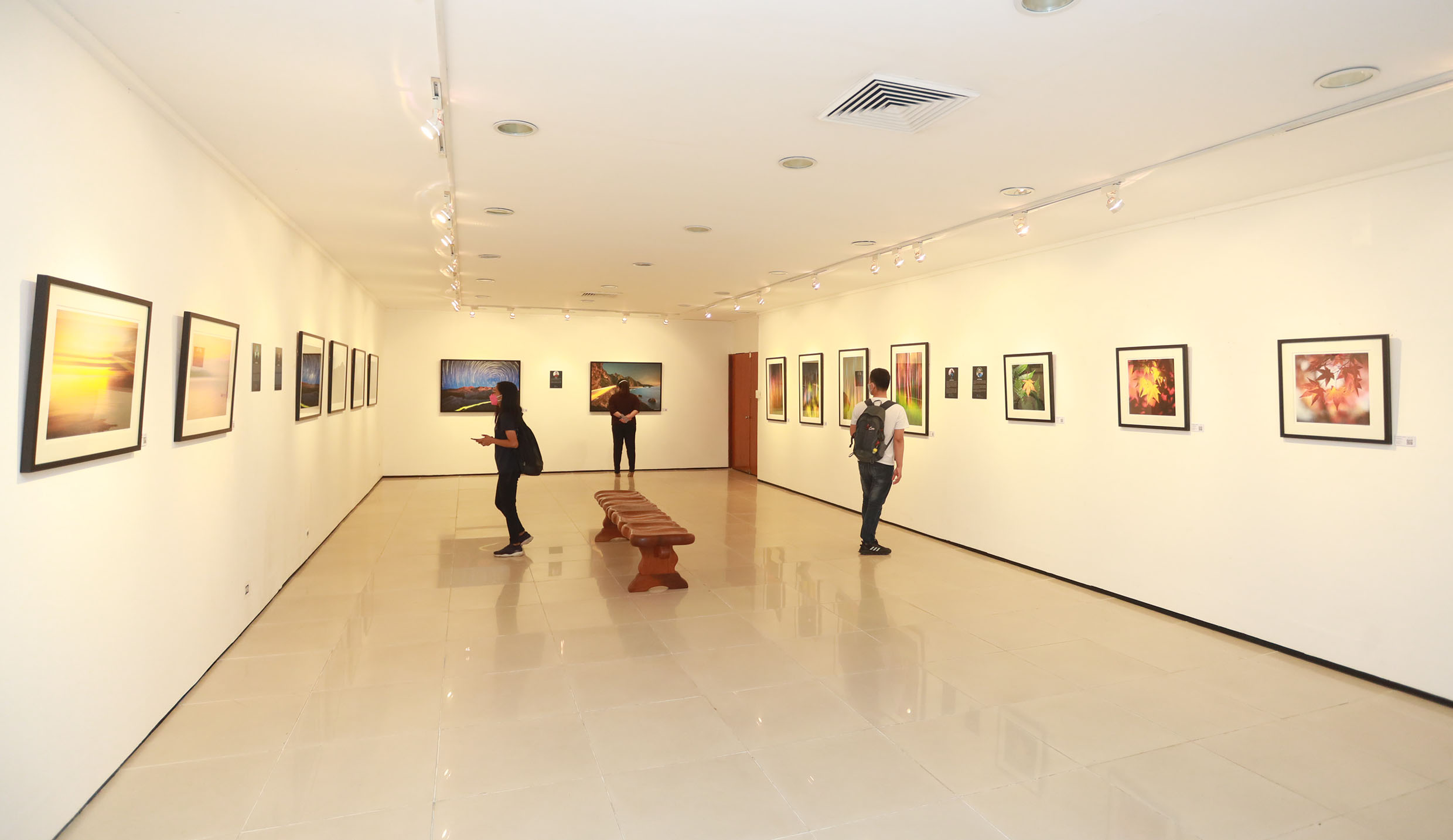 OICA encourages everyone to Stop, Look, and 'Standstill'
The days are long but the years are short. With the demands of everyday life and the hustle culture, not only do we need to stop and smell the roses; this time, art encourages us to stand still.
This is what the UPLB Office for Initiatives in Culture and the Arts (OICA)'s latest art exhibit collection tries to convey as it opened its new exhibit "Standstill".
"Standstill," a photo art exhibit featuring photographers Mark Fitz Borre, IC Quintos, Jay-Rness D. Ceria, Kevin Paul Zilabbo, and Nicco Valenzuela, aims to demonstrate the wonderful things that people often miss seeing or experiencing.
Featuring a series of photos that illustrates the simple yet breathtaking scenes of life and nature, "Standstill" shows a glimpse into the eyes of someone who chooses to stop, exist, observe, and bear witness to the beauty in the everyday life that is often taken for granted.
"Coastal Dance" series by Borre features calming lines and comforting lights of the coast at different times of the day. From its calming hues of blue to the comforting colors of sunset, his photos capture the stillness of moments that makes one feel at peace.
Quintos' "Finding Light" photos highlights one's journey symbolized by a guiding light along one's chosen path.
"Transition" by Zilabbo captures moments of hidden gems in nature. It features the calming effect of the stillness of leaves in colors of seasons from spring to autumn.
"Visions" by Ceria shows an interesting twist from its title. The series shows clear patterns of blurred lines frozen in time that mimic the effect of a painting.
Valenzuela's "Immersion" series captures mountains in their natural breathtaking beauty and the feeling of calmness they exude as soon as light hits the ground.
Overall, the "Standstill" collection celebrates the beauty of life, one that is moved by the joy of simply being present and not driven by struggle and haste.
"Standstill" is available for viewing at the Sining Makiling Gallery located at the DL Umali Hall, from 8am to 6pm, on weekdays. The exhibit officially opened to the general public on Feb. 15 and will run until March 31.
Online art enthusiasts may view the collection at the OICA Official Facebook page. (KEAraguas)