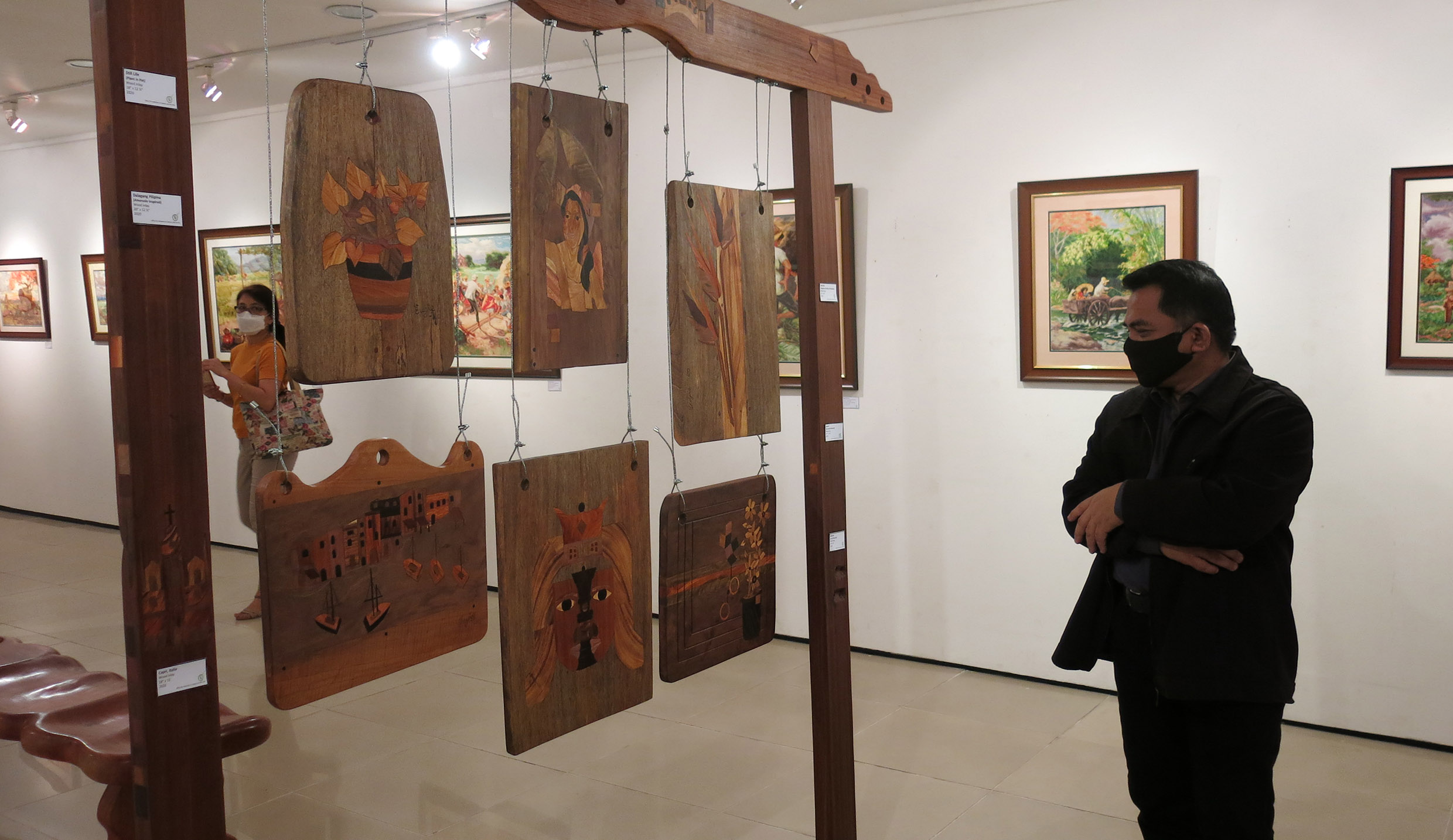 OICA launches cross-stitch and woodwork exhibit
The latest exhibit opened by the Office for Initiatives in Culture and the Arts (OICA) on Nov. 10 brings to the art scene cross-stitching and wooden inlays.
At "Intersections: Craft as Art, Art as Craft," thread and wood become artistic mediums for the featured artists, whose works were put on display at the Sining Makiling Gallery, DL Umali Hall Basement.
The exhibit features cross-stitched versions of paintings crafted by Dulcinea Roberto Laforteza, a retired professor from the Department of Humanities, and woodworks from Eugie Varona Dela Cruz, a sculptor and master carpenter.
Laforteza's cross-stitch work is most notable for using three threads, deviating from the usual double and creating a fuller and more textured image on aida cloth.
In an interview, Laforteza shared that she took up cross-stitching after trying it in a home economics class. Initially dabbling in the craft as a form of relaxation, Laforteza has pursued her love for cross-stitching to the point where she has rendered in thread several paintings from Filipino masters Fernando Amorsolo, Manuel Baldemor, Jorge Pineda, and Hugo Yonzon, all of which can be found on display at the exhibit.
Dela Cruz's woodwork and wooden inlays pay tribute to what he calls "a dying art." Putting together techniques that he gleaned from reverse engineering works by Filipino craftsmen and from the various woodworking methods from other countries, Dela Cruz's inlay art enhances the natural beauty of his medium and uses their hues and textures to depict images and scenes, from still lifes, to rural landscapes, to portraiture.
Gracing the opening program were Chancellor Jose V. Camacho, Jr., and vice chancellors Dr. Merdelyn C. Lit (research and extension), and Dr. Fernando O. Paras, Jr. (planning and development).
In a brief message, Chancellor Camacho acknowledged the event as his first activity with OICA and looked forward to more partnerships with the unit.
"Intersections" will run from Nov. 10 to Dec. 18, 2020. It can also be viewed virtually through OICA's Facebook page. (Jessa Jael Arana)