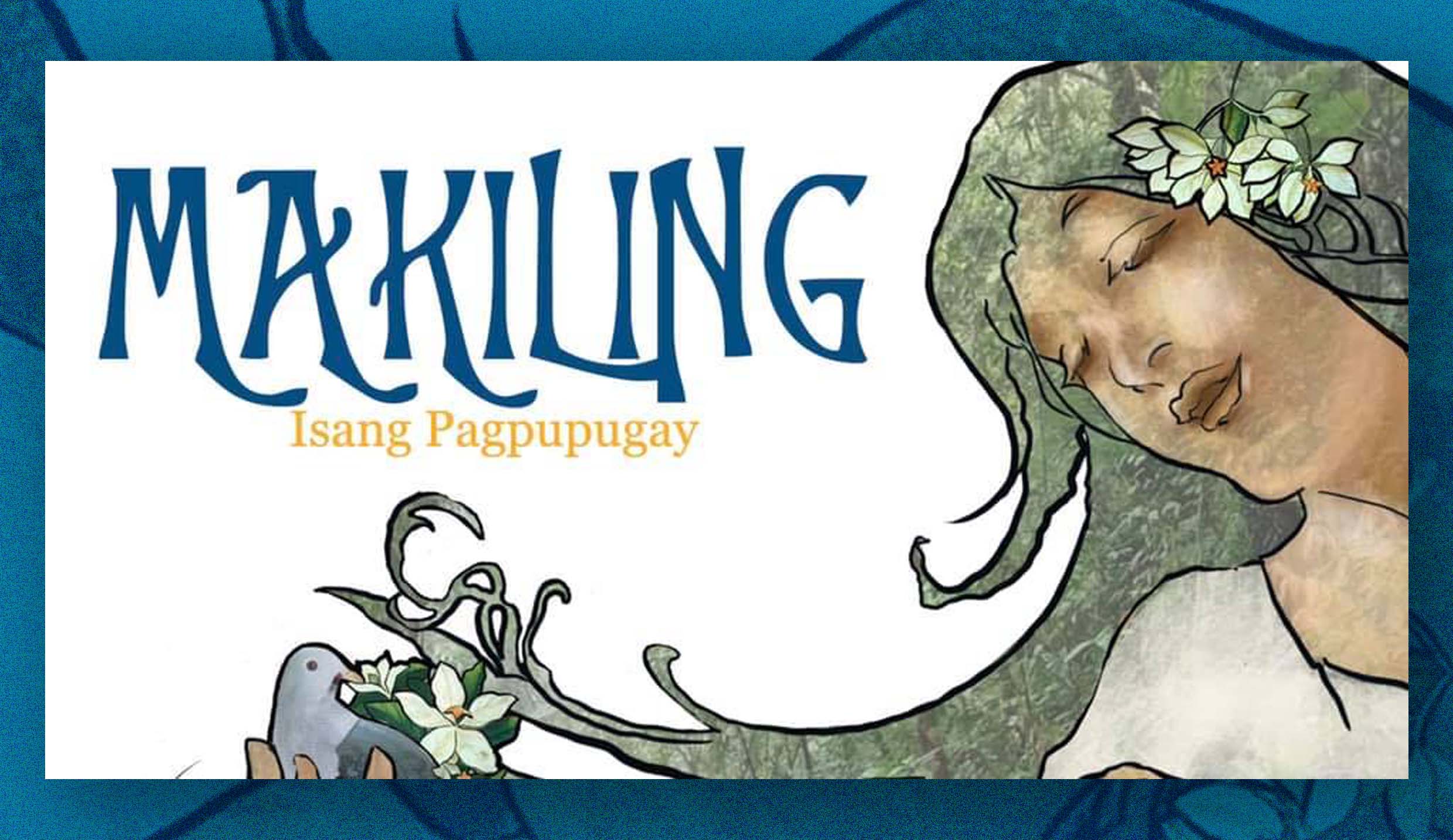 OICA opens year-end exhibit with a tribute to Mt. Makiling
The UPLB Office for Initiatives in Culture and the Arts (OICA) opened its doors for its year-end exhibit entitled "Makiling: Isang Pagpupugay" at the Sining Makiling Gallery at the basement of the DL Umali Hall on Oct. 5.
 "UPLB's year-end exhibit is a homage to the mountain and the goddess," said OICA Director Jerry R. Yapo. "Declared as an ASEAN Heritage Park in 2013, it has one of the largest concentrations of flora and fauna in the tropics. It also functions as a large field laboratory with its 4,244-ha protected area. Its rugged terrain invites nature."
Not only is Mt. Makiling honored in the exhibit but also the mountain goddess that is believed to be protecting. "Mariang Makiling, persists in our collective memory as the anima that regulates human activities in the forest. Kwentong bayan points to Maria as capable of exerting some discipline and control on mountain trekkers and dwellers. Nature's care and protection is within the range of her panopticon." Yapo added.
The exhibit features paintings using acrylic on canvas and mixed media, art installation, wood sculpture, and poetry with Mt. Makiling photographs as backdrop.
The exhibit featured artists working on various mediums, their works the embodiment of a naturally beautiful experience. These artists are Ariel R. Larona, Orlando L. Eusebio, Edison A. Cosico, Manuel M. Baldovino, Charlie R. Malizon, Jun Jeff P. Latayan, Roseller B. Duque, Dennis I. Jimenez, Jun Lit, Kat Casapao, Karla Sajona-Santa Cruz, and UPLB Museum of Natural History artists.
The exhibit is part of the activities lined up leading to the celebration of the 103rd anniversary of UPLB Loyalty Day on Oct. 10.
"Makiling: Isang Pagpupugay" exhibit runs from Oct. 5 to Dec. 2021 with exhibit hours from 8am to 6pm, Mondays to Fridays. It may also be viewed online on OICA's official Facebook page.(KEAraguas)